Is dairy, cheesy food not your thing? This is the nine days meal for you.
For some, nine days with no meat is really difficult. For those, it's not because it's so difficult to refrain from eating meat, but many simply don't eat dairy foods on a regular basis. From intolerances to preferences, what do you serve those that need dairy-free meals?
Every year, during the nine days, on one night, usually a Thursdays, I serve a pareve cholent with fresh hot potato kugel (try this recipe) pickles, and some coleslaw. If you have a little more time, you can make your own (or buy) pareve kishke to add to the cholent. Since everyone's Crock-Pot "behaves" differently, you'll have to adjust the water quantity (use the amount of water you typically use when preparing cholent). The good news is that since it's not Shabbos, during the day you can add a little more water, or raise the temperature to get your perfect cholent consistency if needed.
Note that I don't put much salt into the cholent. I find it cooks better with less salt and I season the cholent to taste with salt right before serving or let each person add salt according to their liking.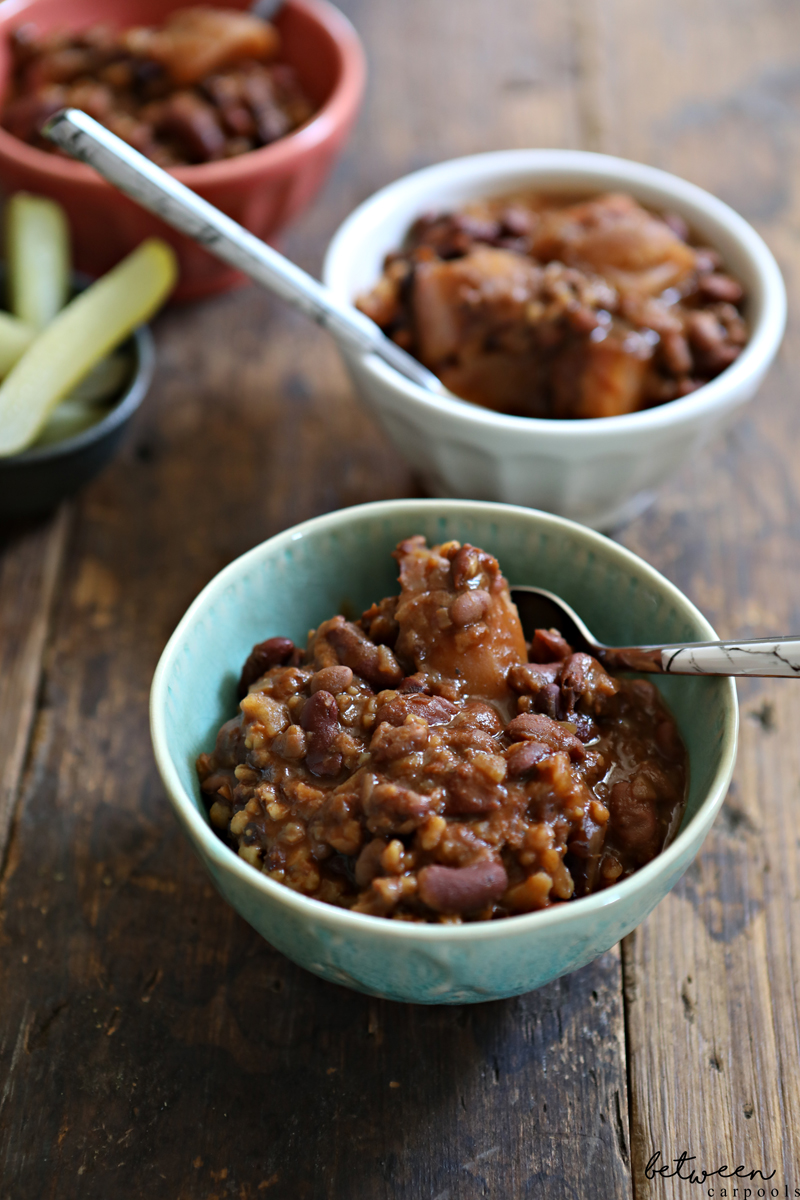 Pareve Cholent
Ingredients
1 medium onion, diced
3 tablespoon oil
1 teaspoon sugar
2 teaspoons paprika
2 teaspoons garlic powder
1 teaspoon black pepper
1 cup mixed cholent beans
5 ¾ - 6 cups water, divided
¼ cup ketchup
5-6 potatoes, cut into chunks
½ cup barley
½-¾ teaspoon salt
Instructions
Saute onion in oil for 7-8 minutes. Add sugar, mix and saute another 2-3 minutes. Add paprika, garlic powder, and black pepper and mix saute for 1-2 minutes.
Add 1 cup beans and 1 cup water. Cook for 5 minutes over high heat. Most of the water should evaporate. Lower heat and add the ketchup and 2 cups water, and cook 20 minutes.
Transfer mixture to a slow cooker. Add potatoes, sprinkle on the barley, and cover with 2 ¾ -3 cups of water. Sprinkle with salt. Cover and cook on high for 2 hours. Lower to medium for 20-22 hours.