These freezer staples are always handy, and are there ready and waiting to save the day!
One of the very first posts I wrote here on Between Carpools was about the five items I always have in my freezer. 
It's 3 years later and those items are still my go-to freezer staples. 
Since it's still a super popular post (see it here) we realized that each and every one of us has some tricks and secrets up her sleeve that involve the beloved freezer. 
At first it was hard to find those tricks that we so automatically turn to as they seemed mundane and not so special, but, when we started sharing them amongst the five of us we realized we were all learning from each other's secrets and shortcuts. 
"Whaaaat? You can freeze techina??" (see this post)
"No way that this side dish tastes good rewarmed once frozen."
"Freezing dot-dot-dot is such genius!! Wow!"
And so on. 
So here it is, The Freezer Week. 
The week we spill all our frozen must-haves, the ones that save the day and give us the comfort of knowing that there is some kind of a meal, or half a meal, not too far away. 
So, here we go. These are the other 5 items I try to have in my freezer because they make life so much easier. 
Chulent Meat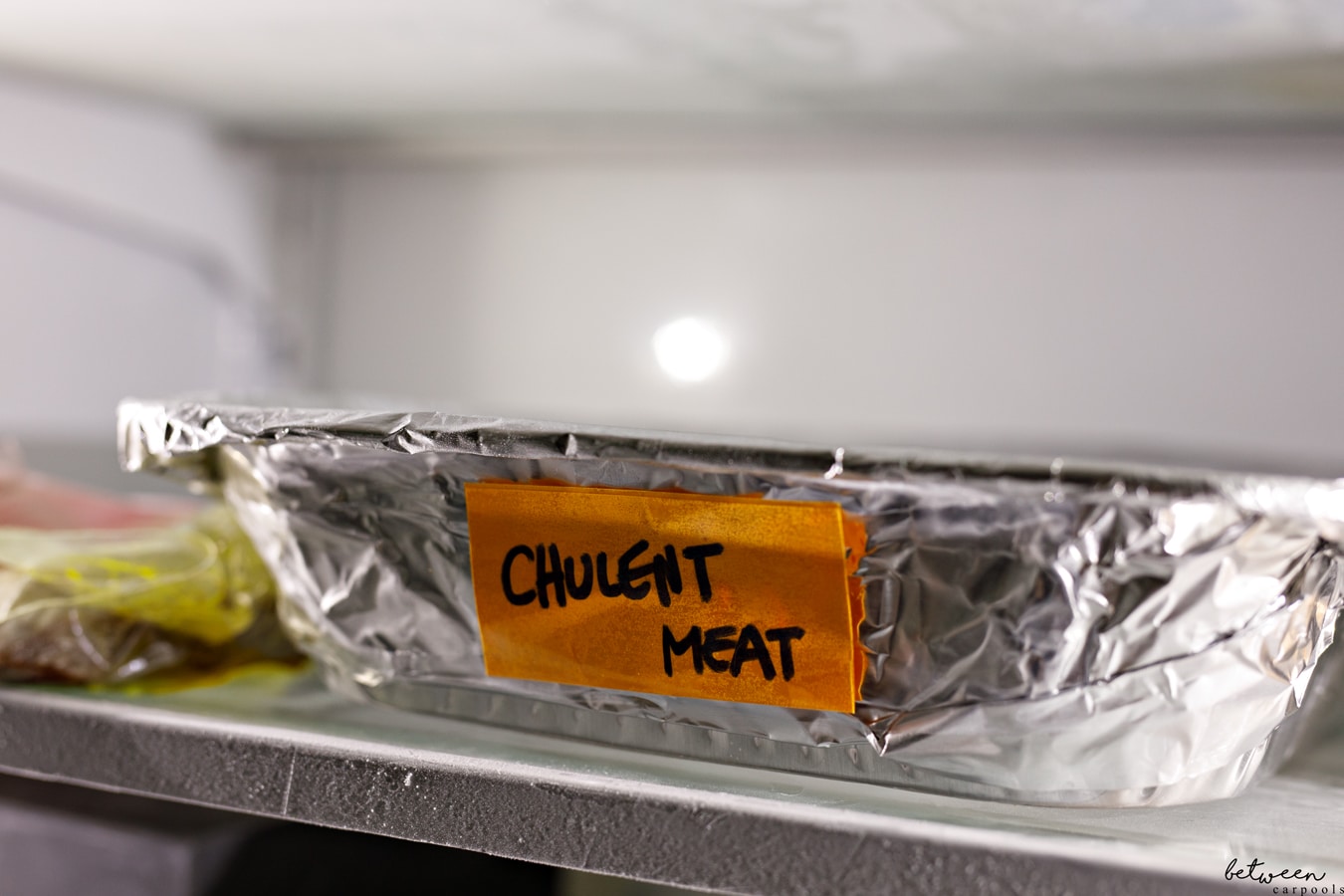 Chulent is what my kids like to eat for lunch every Friday. That means that the meat needs to be fully cooked by 12 pm and I don't realistically get to put my pot up before 9 am. So what to do? The solution I came up with, years ago, was to cook the meat in advance. I will buy lots of flanken (with the bone) whenever I find it available it a good price, and cook it all at the same time. I lay 4 pieces of flanken in each 9 x 13-inch pan, generously sprinkle with salt, pepper and onion flakes. Cover with water, seal tightly and bake forever (about 6-8 hours) in a 300⁰F oven. 
Once the meat is cooked I like to label it and freeze it. This method is particularly helpful because it allows me to remove 90% of the congealed fat (and flanken has A LOT of unnecessary fat). This method also allows me to skip heavy spices like onion soup mix in the cholent itself. The meat is super soft and flavorful already. I use the meat, liquid that the meat cooked in, and spices like salt, pepper, paprika and garlic powder. The better quality the flanken is, the better the chulent. 
All I need to do now is remember to remove a container of "Chulent Meat" from the freezer on Thursday night and I'm halfway there. 
Oyster Steak, ready to sous vide: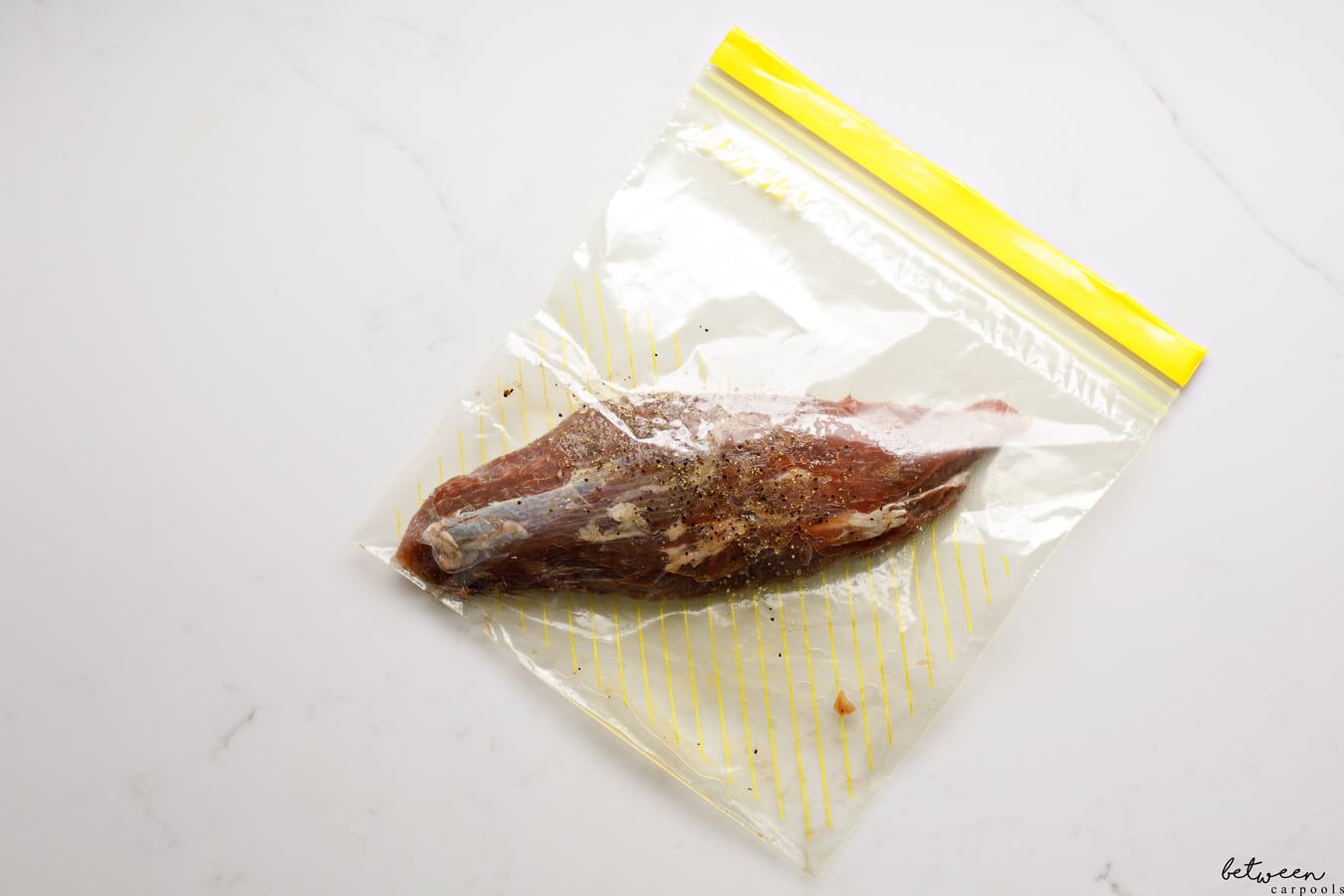 Oyster steak goes on sale all the time. When that happens I like to buy a few, drop each one individually into a Ziploc bag with a few tablespoons of olive oil, liquid aminos or soy sauce, and some fresh garlic, and then freeze. 
I will pull these out on the mornings when I know I will be out all day or working and I cannot think about dinner until much later. Drop however many oyster steaks you'll need into your container or pot of water (calculate one oyster steak per adult or one for 2 children) and set the sous vide to 134ºF (56.5 celsius) for at least 6 hours and up to 9 hours. Yes, the steaks are frozen but they will defrost and cook to perfection. 
All you need to do when ready to serve is pat the meat dry and then sear it for 1 minute on a super hot grill pan. Slice and serve over mashed potatoes, rice or even just a salad for a delicious and gourmet dinner. Perfection every time. 
Hot Fudge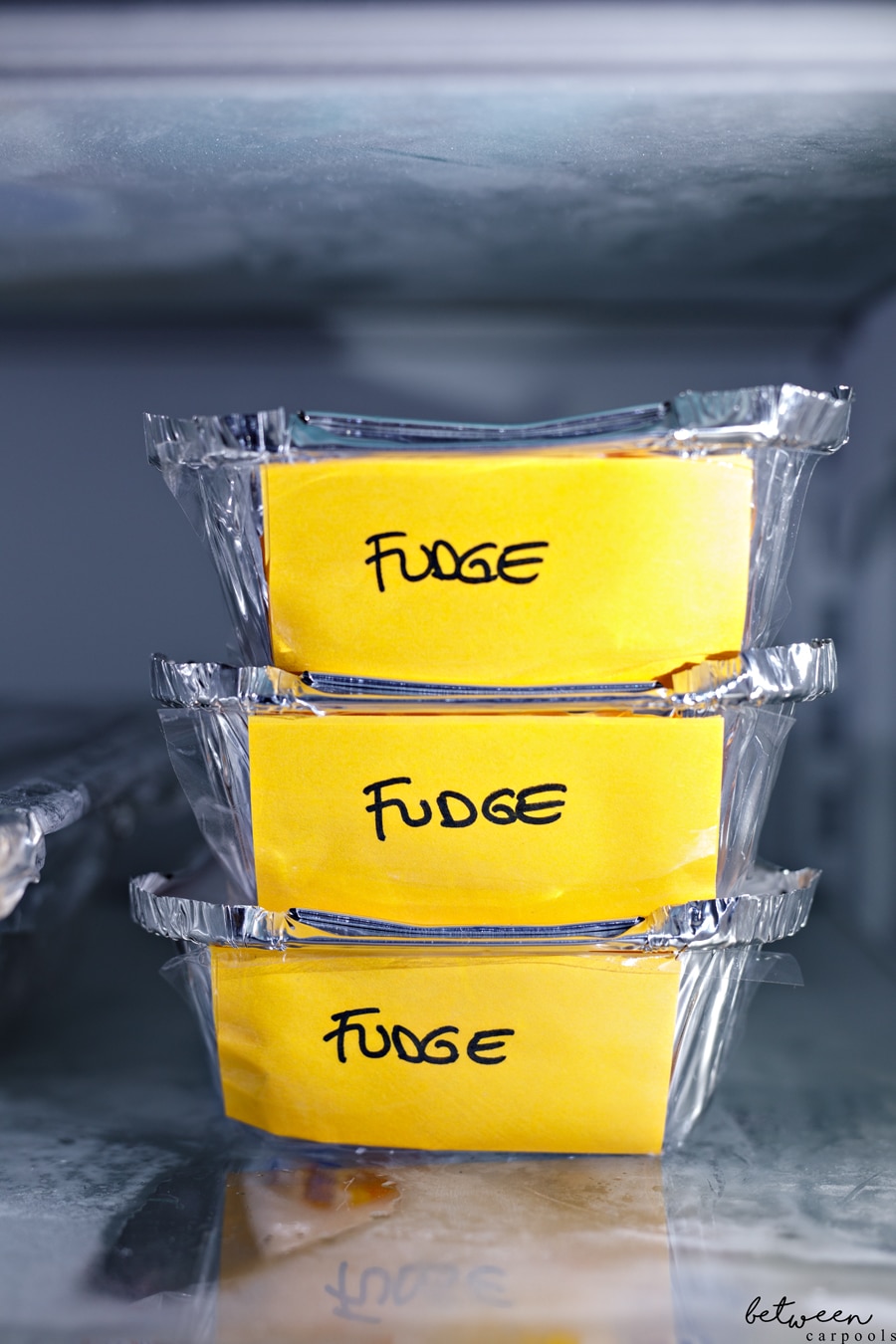 Do you have last minute dessert guests for Shabbos and no headspace to prepare that extra nice dessert? Hot fudge is here to save the day. I like to prepare a quadruple recipe, divide it into 4 mini foil containers (easiest way to rewarm on Shabbos) and freeze. 
All you'll need to do is warm up the sauce (I put it the container on top of the Crock-Pot before Shabbos as it'll burn on a blech; or if it's Yom Tov, warm it up in a pot), scoop up some ice cream, layer a cookie if you wanna be really fancy, and top with hot fudge. Voila, super simple and beloved by all.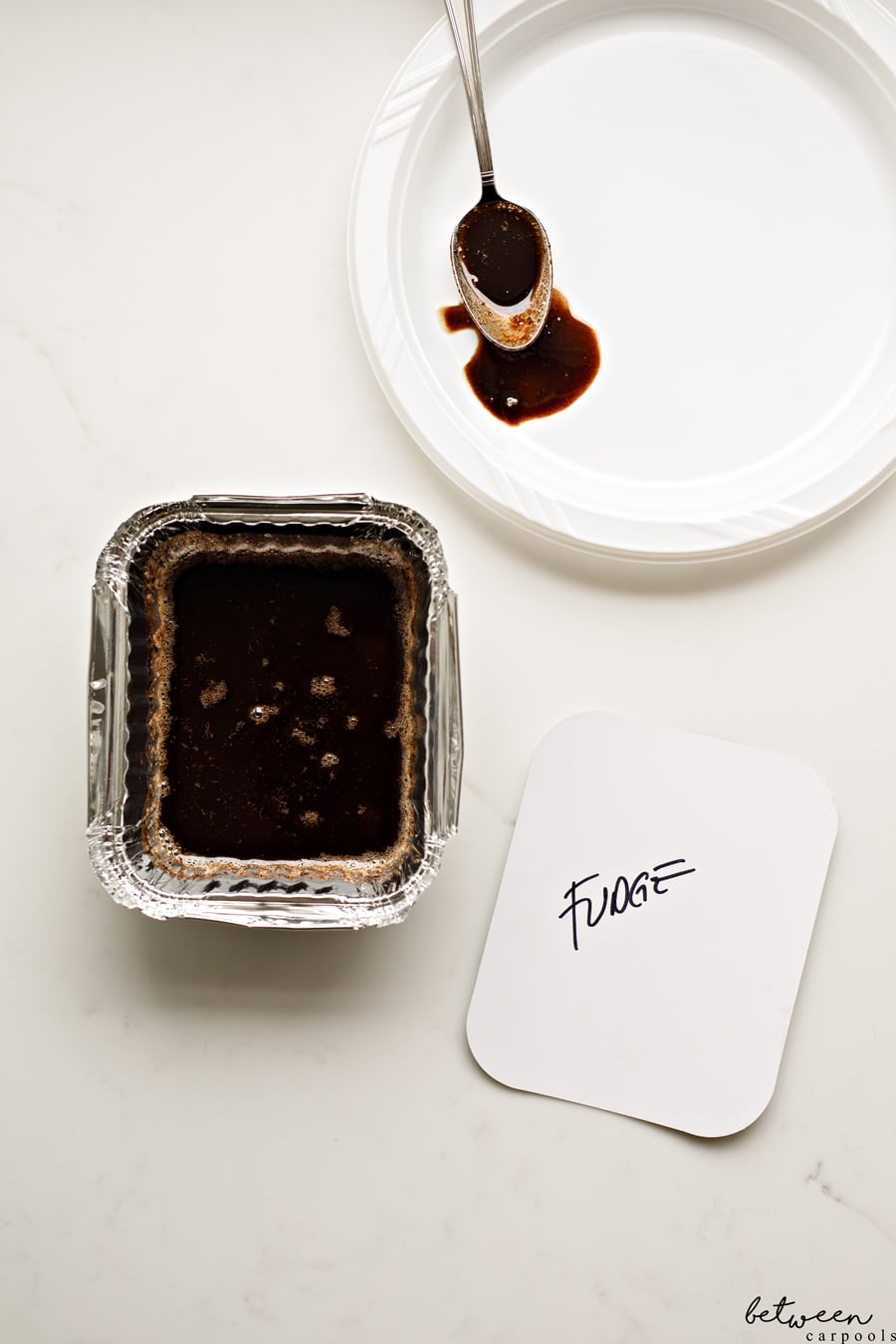 Here's the recipe: 
I love this fudge because it hardens as soon as it touches the cold ice cream, forming a shell.

Hot Fudge
Ingredients
Ingredients:
6 ounces good-quality chocolate, chopped
1⁄2 cup (1 stick) margarine,
1 teaspoon water
1 teaspoon Dutch processed cocoa
1 teaspoon sugar
1 Tablespoon corn syrup
Instructions
Prepare the hot fudge: Combine chocolate and margarine in a double boiler set over a pan of simmering water, or melt in the microwave in 30-second increments. Stir until smooth.
Stir in water, cocoa, sugar, and corn syrup. Divide into containers, label and freeze.
Cheese Latkes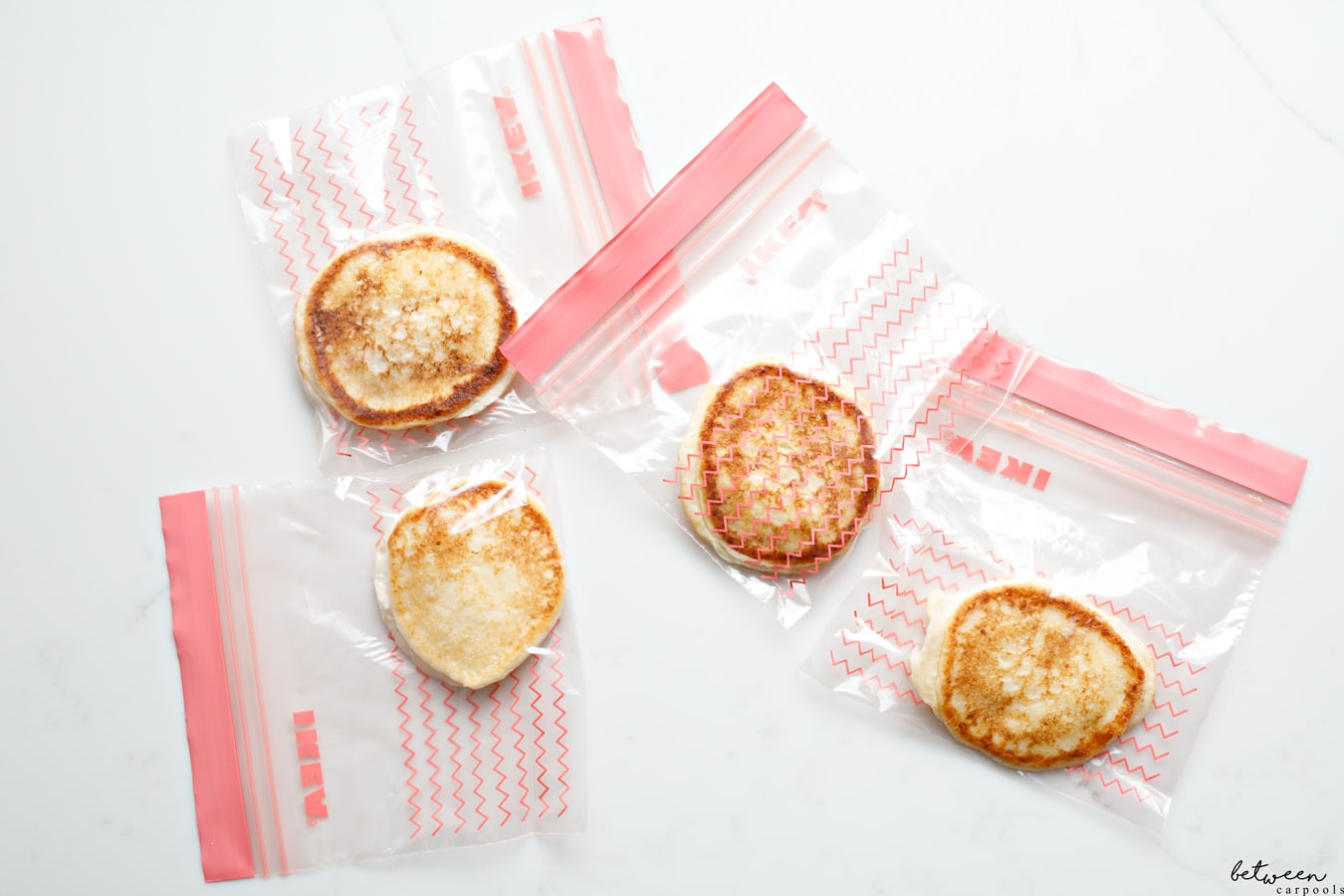 My little one can be a bit of a fussy eater and when he dislikes whatever it is that I'm serving for dinner, I like to know that I can rely on cheese latkes in my freezer. I will cook a batch (recipe here) on a Sunday morning and freeze whatever is leftover in individual bags so that it can be quickly rewarmed and served as a dinner option or even as lunch when we (gasp!) forgot to buy bread for a sandwich to send to morah. 
Fancy Rice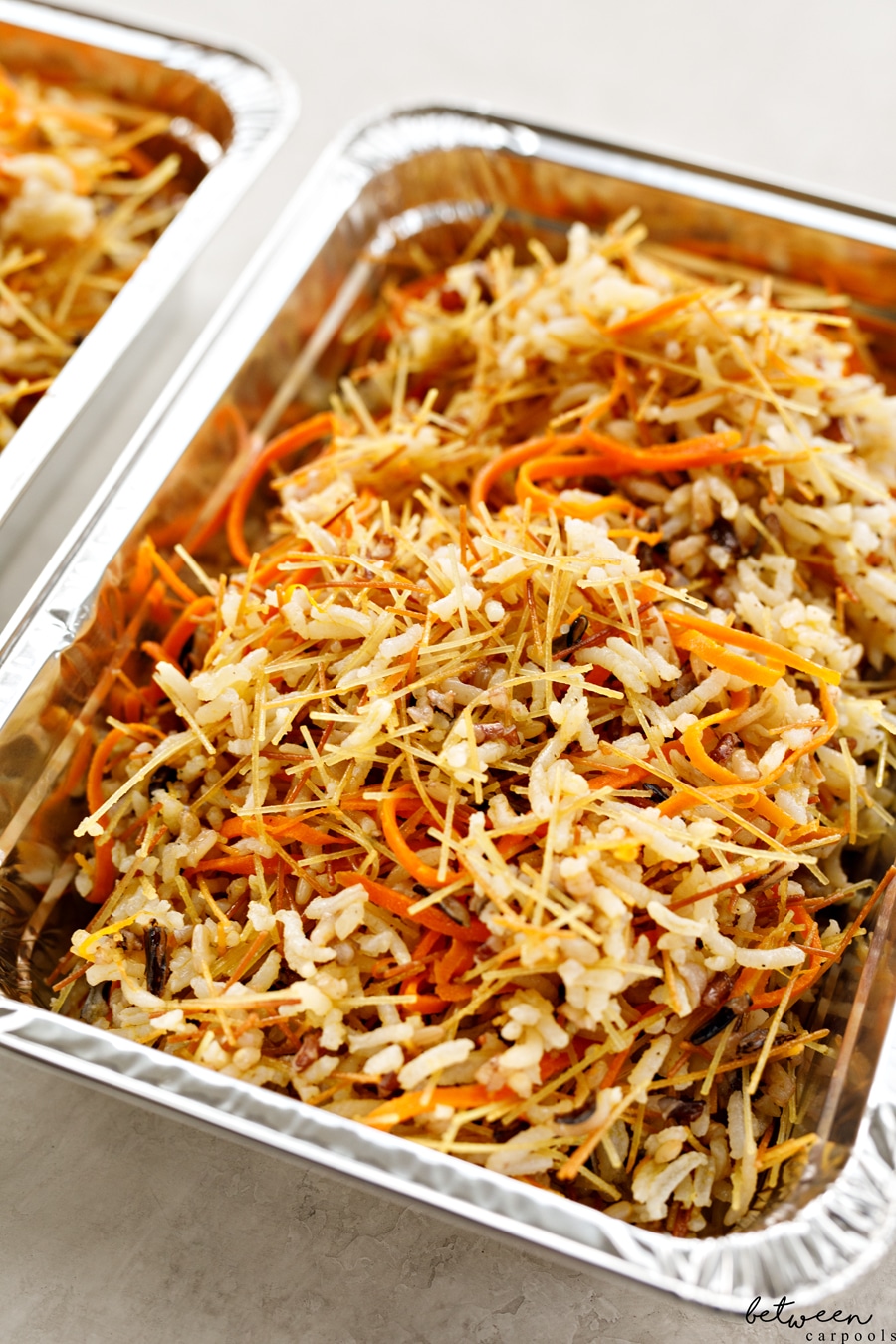 Last but never least is what my family lovingly calls "Fancy Rice." Click here to learn more about this family favorite and get the recipe. I will just note that having this rice in my freezer is always life-saving (yep, that dramatic). It's probably the first thing I will be preparing for the Yom Tov season. 
What do you like to freeze? What is a freezer staple in your home?