Let's help each other and moms of allergic kids. Here are our ideas to combat allergies and we want to hear yours too.
It's tough enough cooking for kids with allergies (or even adults). But on Pesach, when a child or family member can't have eggs or nuts, Pesach's big staples, it's near impossible. We're launching this round-up with an egg-free, nut-free chocolate cake from Simply Tempting by Blimi Frank and Beverly Israel. Thanks, Miriam Wertzel for letting us know about it! There are some more tips and links below. Help us help all the moms out there by posting your recipes or links to egg-free and nut-free kosher-for-Pesach recipes below!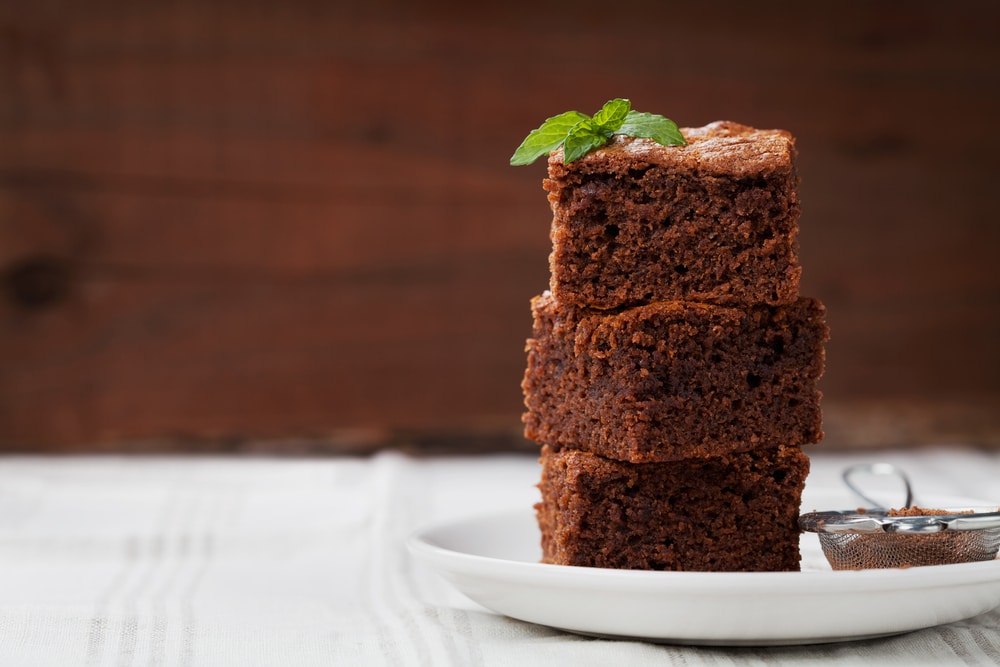 Eggless Pesach Chocolate Cake
Ingredients
¾ cup cocoa
2 cups sugar
1 ½ teaspoons baking soda
1 ½ teaspoons baking powder
2 teaspoons vanilla sugar
1 ¾ cups potato starch
1 cup coffee whitener
2 tablespoons apricot jam
½ cup oil
1 cup boiling water
Instructions
Preheat oven to 350ºF.
Combine all dry ingredients in a bowl. Mix. Add coffee whitener, jam, and oil. Mix. Add water last.
Pour into greased 9- x 13-inch pans. Bake for 1 hour, or until when a toothpick inserted comes out clean.
Matzah Toffee Bar Crunch
This toffee from Passover Made Easy is a great egg-free nut-free sweet for Pesach. Beware that Pesach margarine can be temperamental.

Matzah Toffee Bar Crunch
Ingredients
6 sheets matzah (or enough to cover baking sheet)
1 cup (2 sticks) margarine
1½ cups brown sugar
1¼ cups chocolate chips
1 teaspoon vanilla extract
Optional garnishes:
sea salt
slivered almonds, toasted
Instructions
Preheat oven to 375°F. Line a baking sheet with foil. Cover with matzah.
In a small saucepan over medium heat, bring margarine and brown sugar to a boil, stirring constantly as margarine melts. Add vanilla and boil 2-4 minutes. Pour over matzah. Bake for 15 minutes.
Immediately sprinkle with chocolate chips. Wait 5 minutes as chocolate melts. Using a spatula, spread chocolate in an even layer. Chill in freezer to set. Break into pieces. Store in an airtight container.
Egg-Free Solutions
*Need to replace eggs in recipes? Generally, ¼ cup applesauce will work as a sub. Nechama Schwartz's son is allergic to potato starch, nuts, and eggs. She uses the gebrokts cake mixes (even if the rest of the family doesn't eat gebrokts) and substitutes the egg for applesauce and they come out very nicely.
No Mixer Pesach Chocolate Chip Squares – replace the egg with 1/2 cup applesauce.
Egg Free Biscotti (second biscotti in the post)
3-Ingredient No Bake Biscotti  (use egg free marshmallows)
Nut-Free Solutions
*These crinkle cookies that we recommended last year in this post on recipes made with non-processed ingredients are nut-free.
*This no-mixer brownie also recommended in that post are also nut-free.
No Mixer Pesach Chocolate Chip Squares – a reader replaced the almond flour with 1 cup quinoa flakes and 1 cup cake meal. She also repalced the eggs with 1/2 cup applesauce (see the comments).
Please add your ideas in the comments below!