…and they're the easiest, quickest, and tastiest way to enhance your Shabbos or Yom Tov table.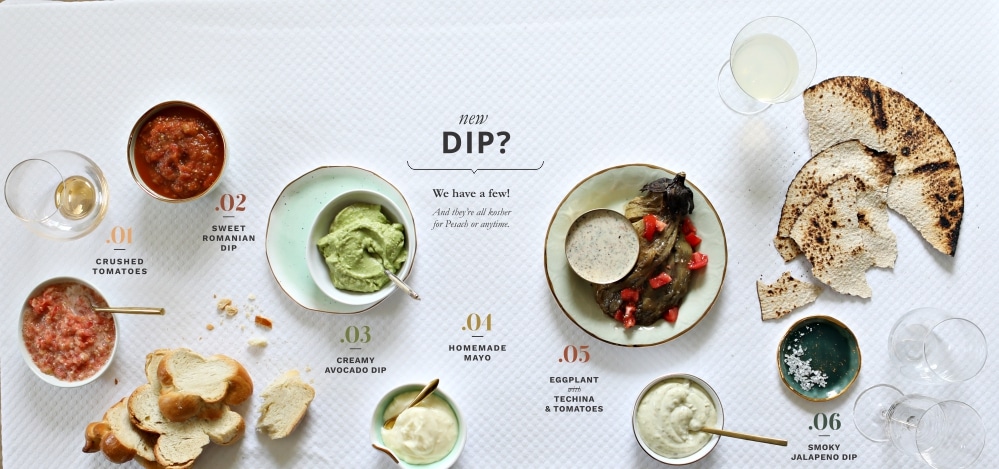 Need a new dip? We have a few! And they're all kosher for Pesach or anytime. 
Romanian Eggplant Dip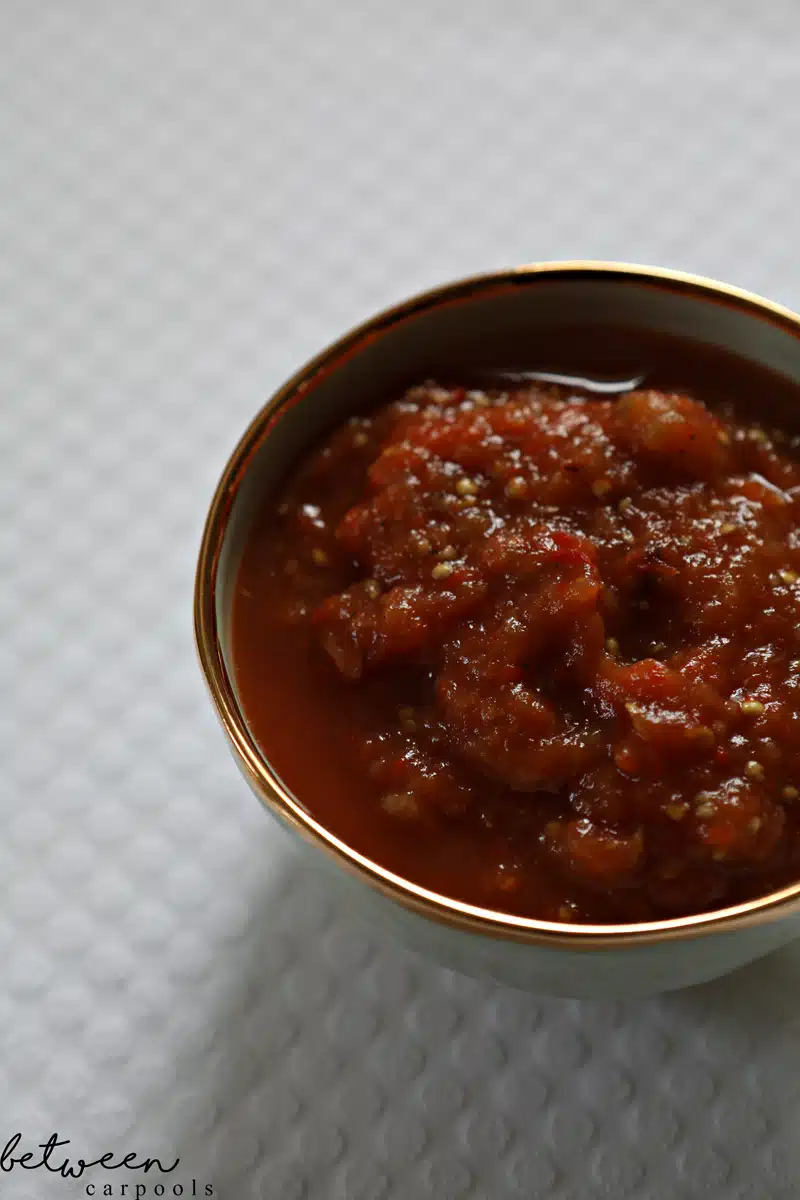 Sweet Romanian Dip
Ingredients
1 eggplant
1 small onion, cut in half
2 large tomatoes
2 medium size bell peppers, cut in 4, seeds and stems removed.
Oil, for drizzling
3 Tbsp sugar (or sugar substitute)
1 ½ - 2 tsp salt, plus additional for sprinkling
¼ tsp black pepper, plus additional for sprinkling
Instructions
Preheat oven to 450ºF. Prick eggplant all over with a fork. Place eggplant, onion, tomatoes and peppers on a baking sheet. Drizzle with oil and sprinkle with salt and pepper. Bake for 45- 60 minutes.
Check to make sure all vegetables are soft. Remove those that are soft and blistered (eggplant may need more time than the others). Place the eggplant and peppers in a plastic bag so they can sweat and peel easily.
Peel tomatoes, peppers and eggplant. Place all vegetables with the sugar, salt, and black pepper in a bowl. With a hand blender give it a quick blend, leaving it chunky. Alternatively, you can do this in a food processor or mash it well by hand.
Refrigerate overnight so flavors can develop. Taste and adjust seasoning if needed.
---
Homemade Mayonnaise

Homemade Mayonnaise
Ingredients
2 garlic cloves
1 egg
2 Tbsp lemon juice
¼ tsp salt
Dash of black pepper
2 cups oil
Instructions
Blend garlic, egg, lemon juice, salt, and pepper in a food processor. On a low setting, gradually add oil in a very slow stream, until it emulsifies and mayonnaise forms.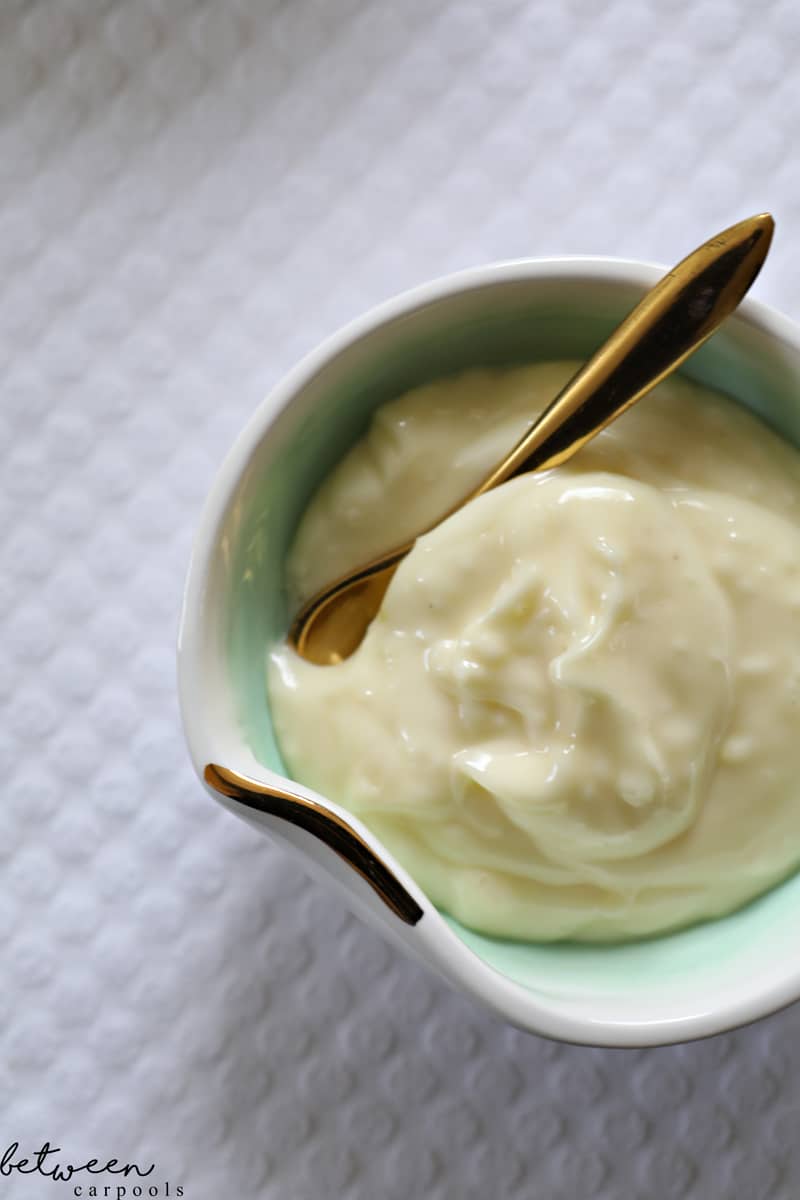 ---
Smoky Jalapenos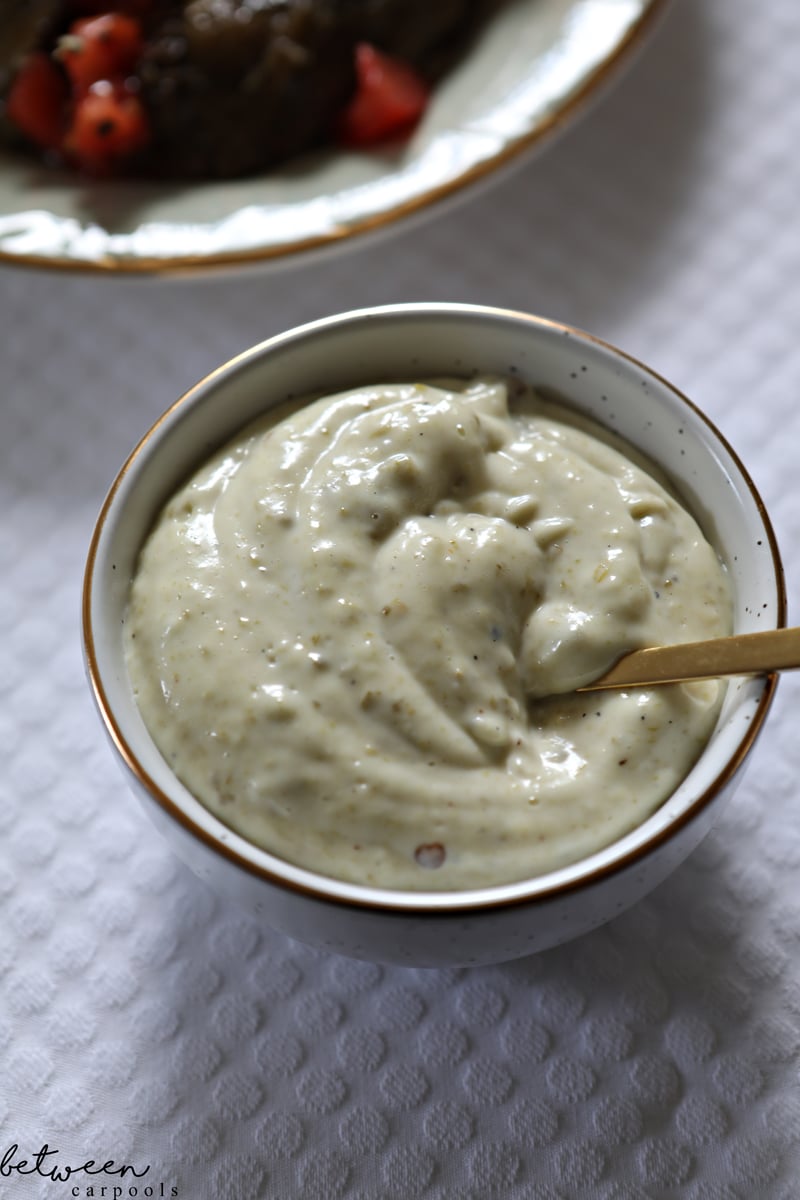 If using store-bought mayonnaise, add a garlic clove and some salt and pepper when blending with the jalapeno.
 It's Dips Time! Dips are all the rage... Part 1
Ingredients
3-4 jalapenos
1 recipe homemade mayonnaise (recipe above)
Instructions
Place jalapenos over an open fire and roast for 5-10 minutes, until blistered and soft. Place in a plastic bag to sweat so it peels easily. Let cool and peel, removing stem.
In a food processor, blend pepper and mayonnaise. For less heat, remove some of the seeds from the pepper. You can also remove them all and add them back, a little at a time, to control the heat level.
Click
here
for part 2 of dips.
---
Originally Appeared in Ohr Naava's Brooklyn Marketplace Book