Everyone's looking for those easy desserts that don't need a mixer, and frankly, don't need time to prep either! These Gooey Chocolate Cookie Dough Lotus Cups are *that* dessert.
They're so easy to prep, you can even put these together during the meal and serve them piping hot (what could be better?). In these gooey chocolate cupcakes, a few good things really do work better together.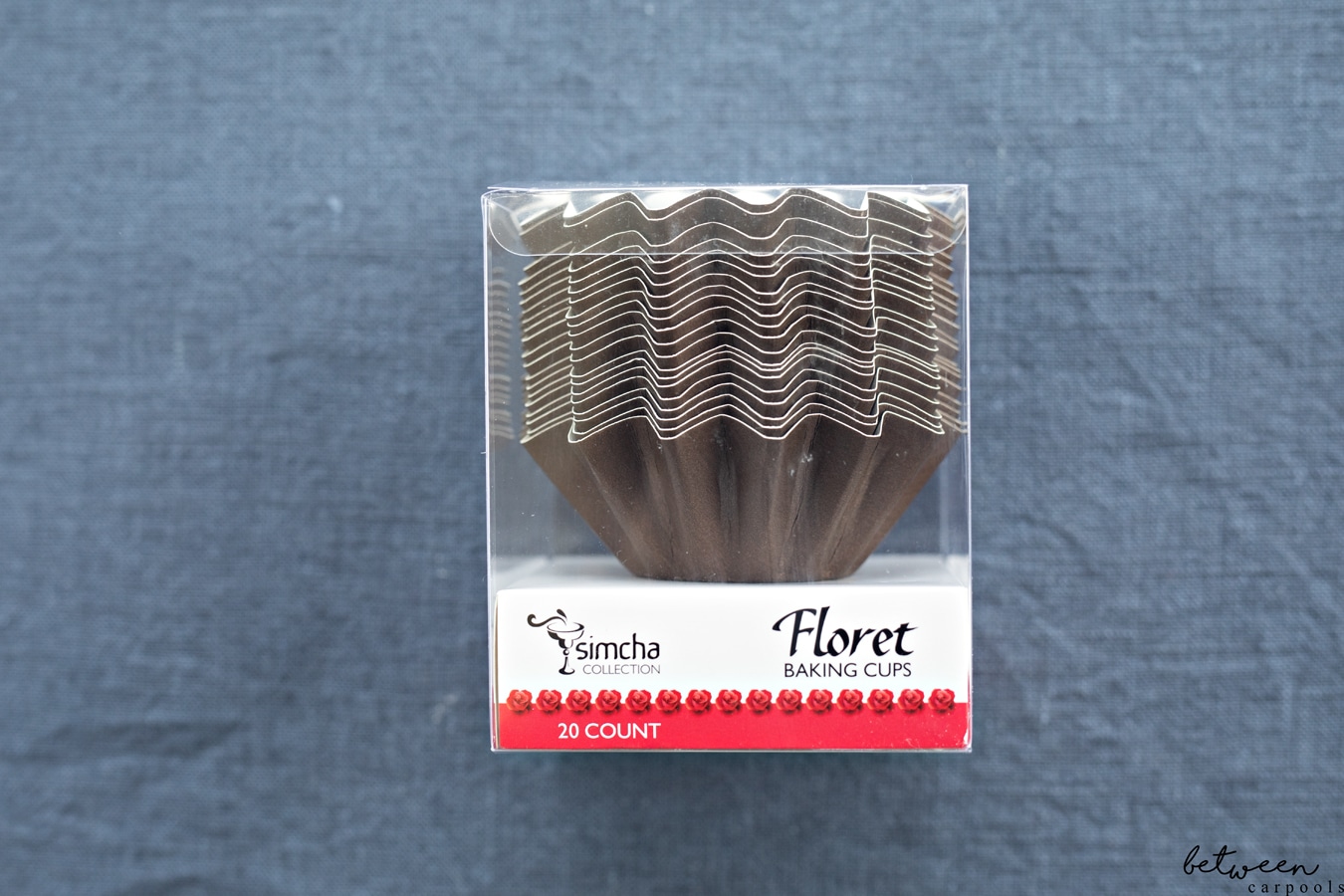 We used floret/brioche-style baking cups, but you can prepare these in ramekins too. These are available at your local kosher grocery, but here's a version that's available online.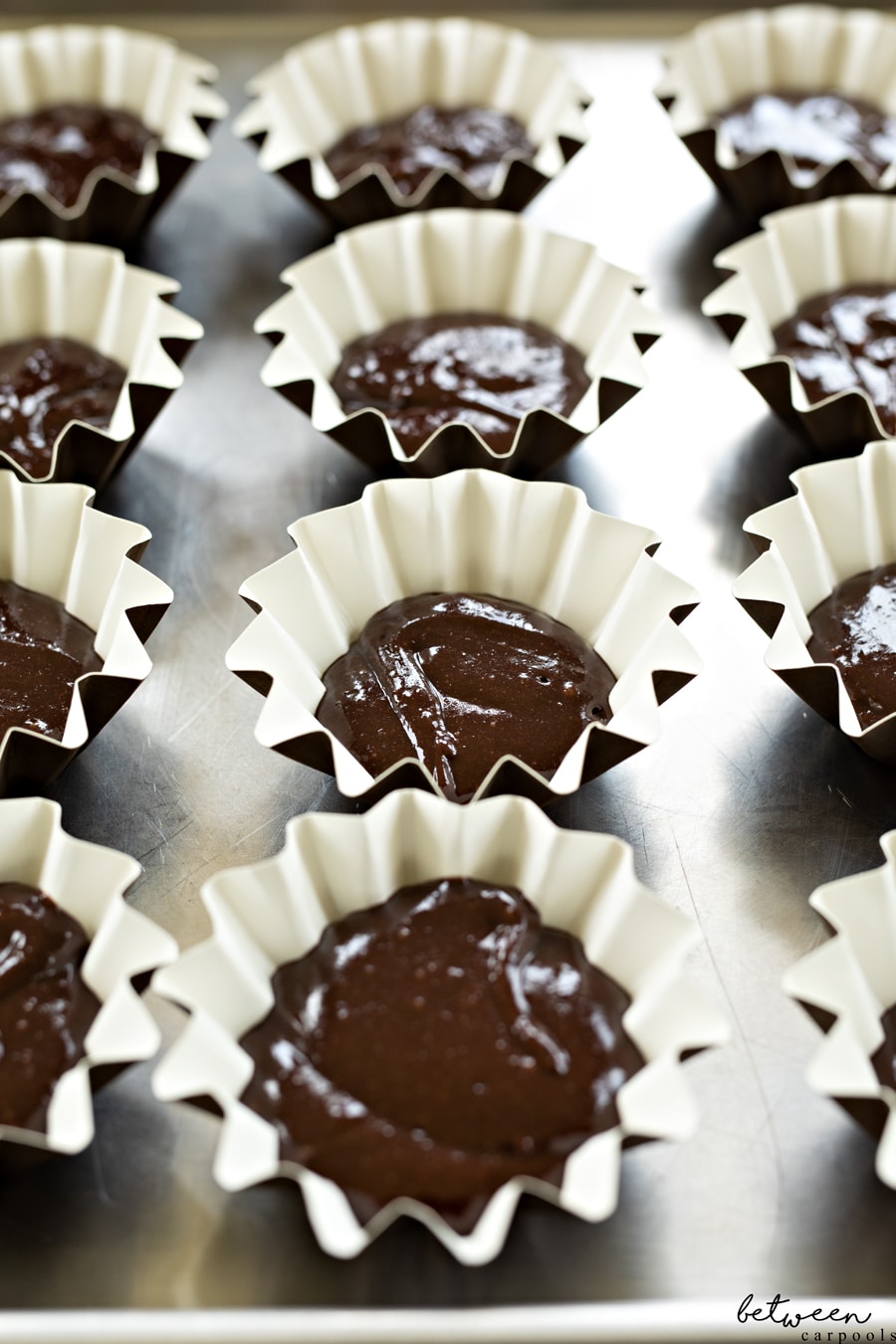 First, simply prepare a Duncan Hines Chewy Fudge Brownie mix according to package instructions and pipe them neatly into the baking cups.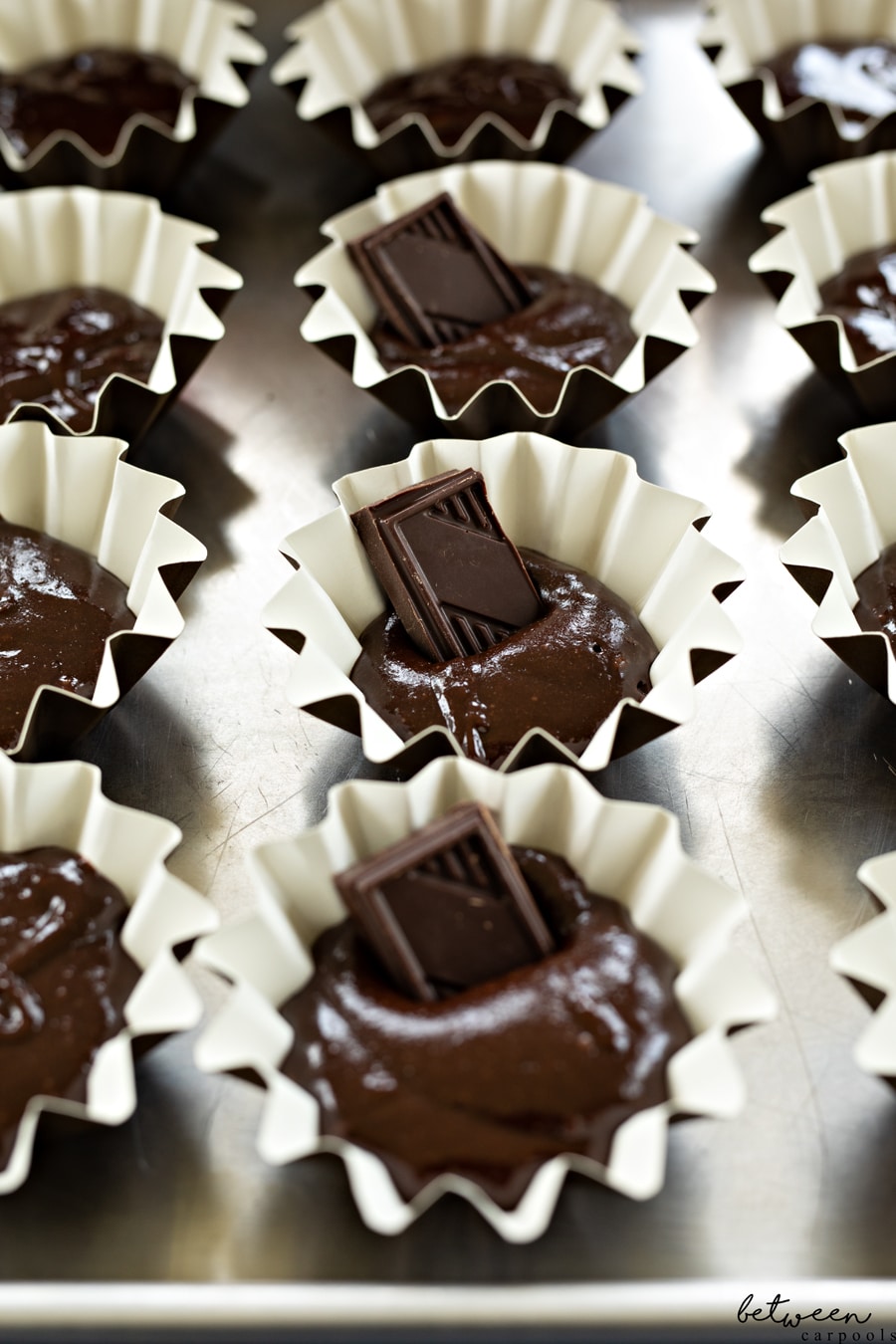 Then stick in a piece of chocolate.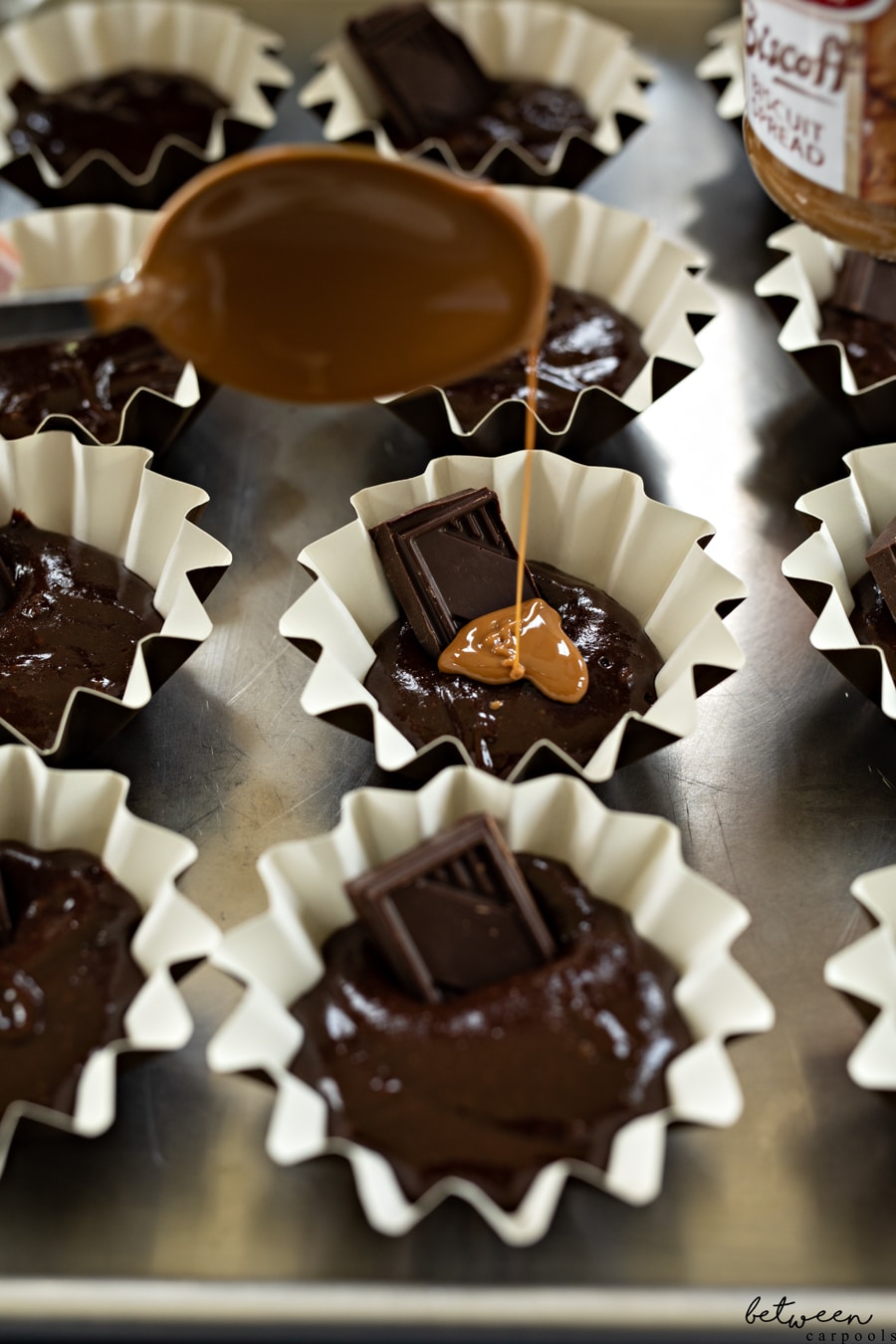 Microwave a jar of Lotus spread for about 30 seconds and add a spoon of Lotus to each cup.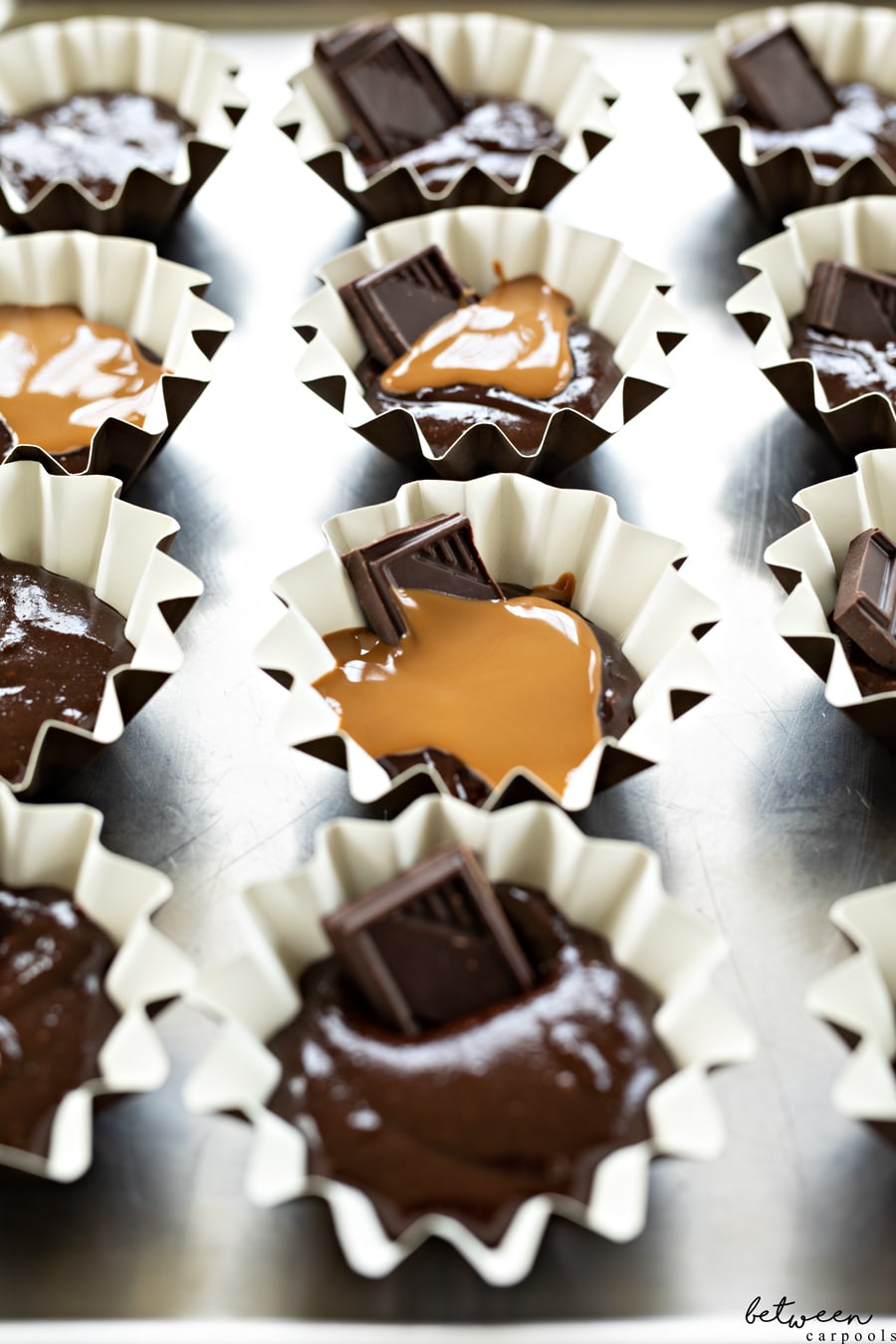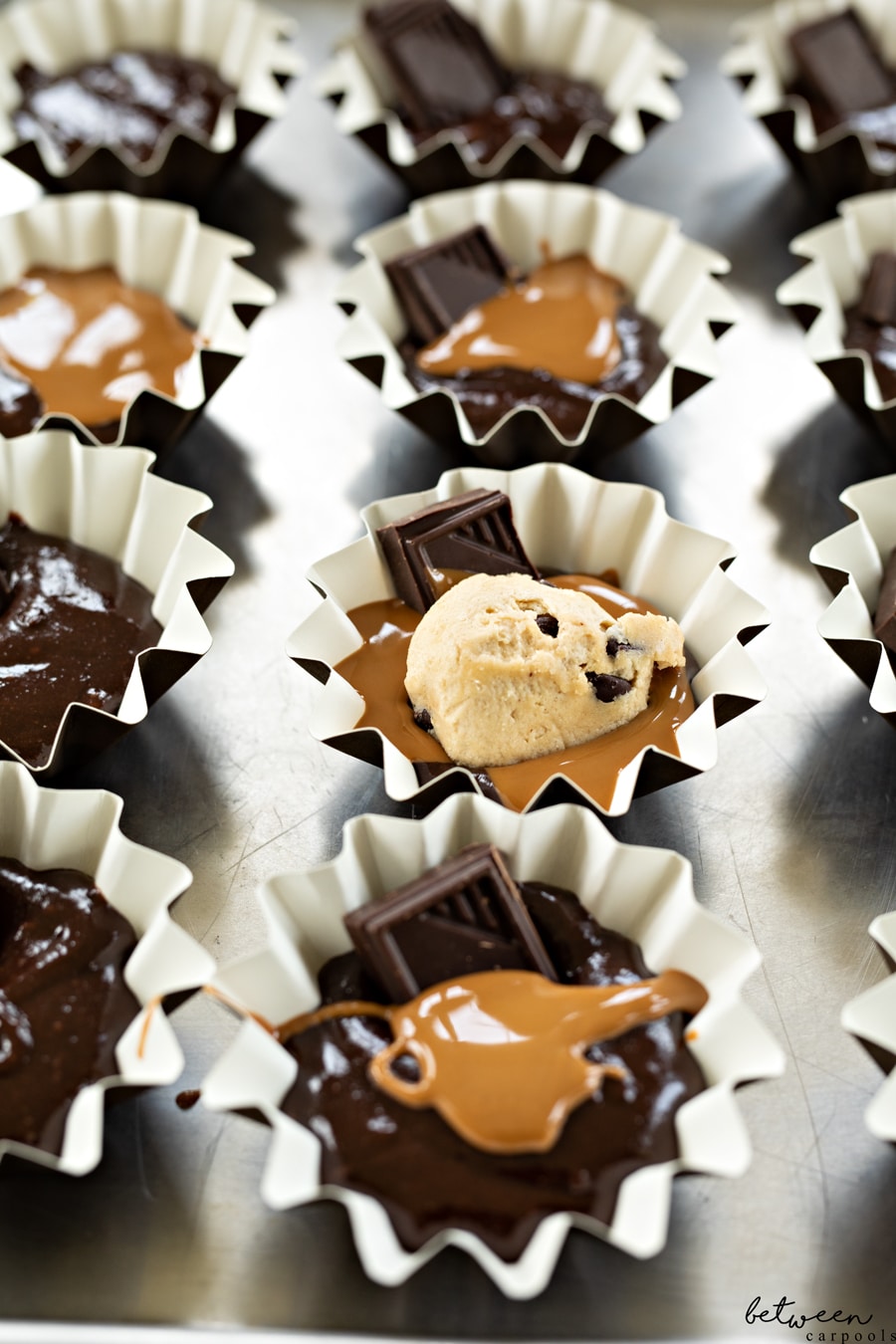 Finally, stick in a ball of frozen chocolate chip cookie dough.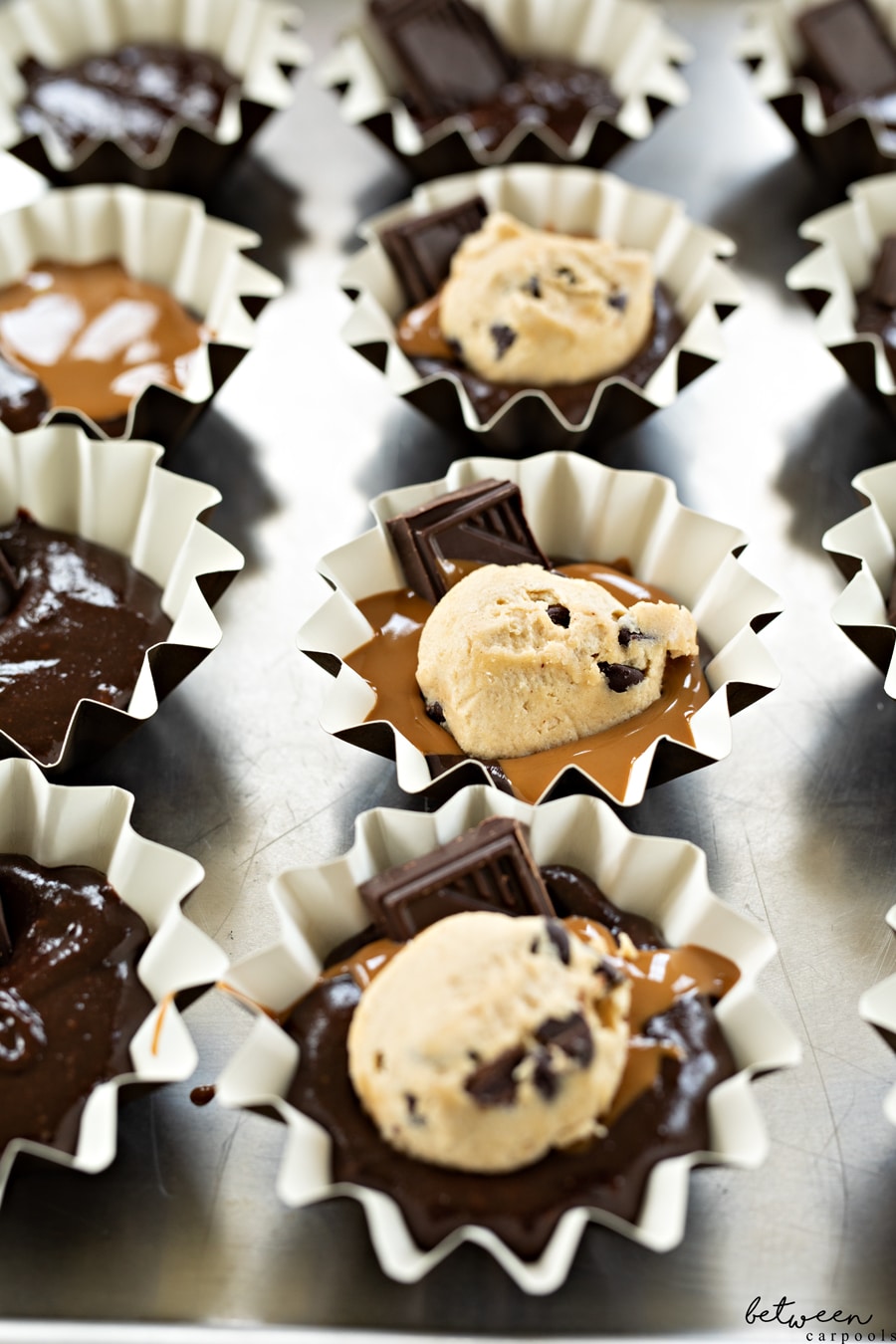 Ready to bake. 15-20 minutes at 350F will do the trick.
They took you five minutes to make…but they'll be gone in 5 minutes too.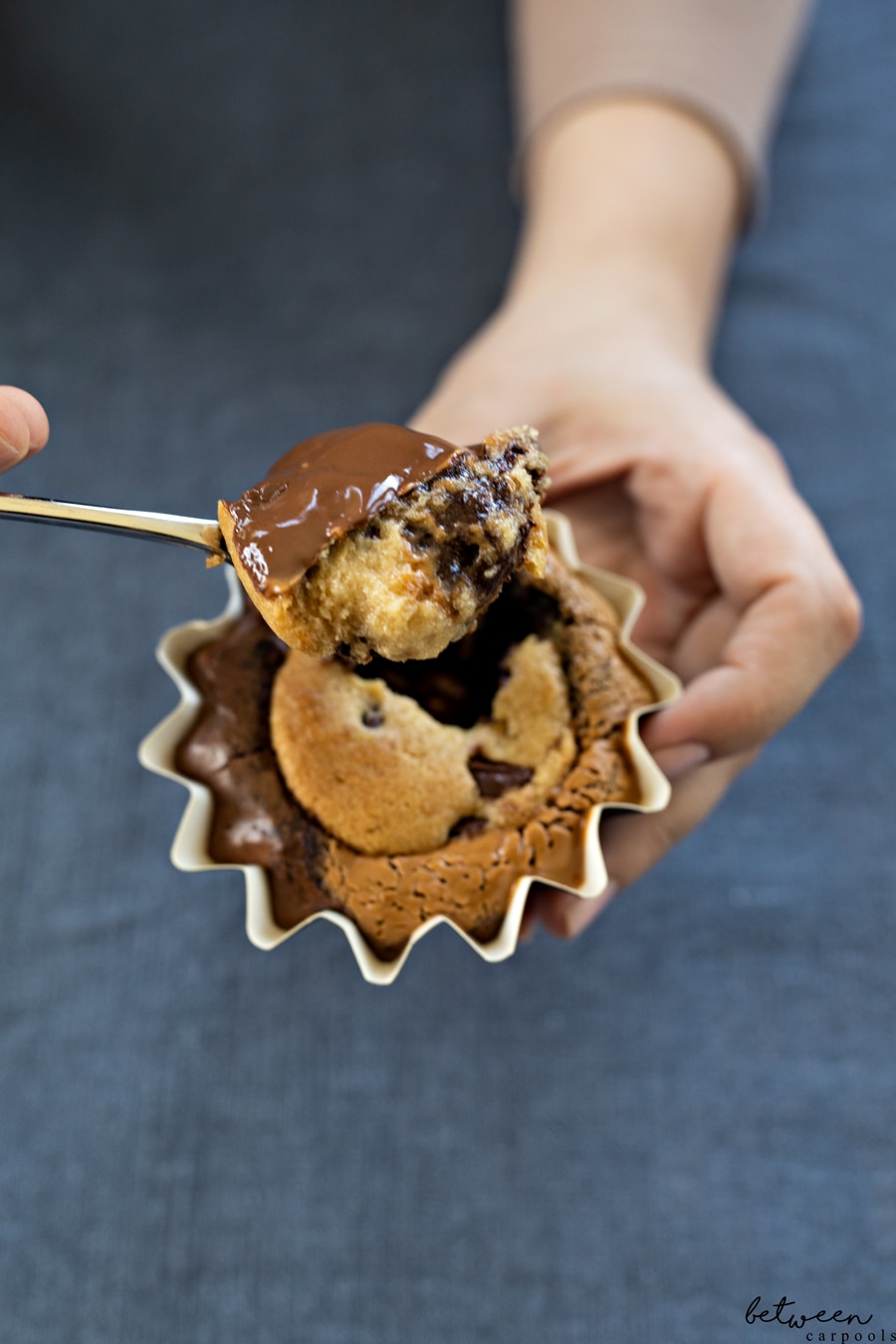 Gooey Chocolate Cookie Dough Lotus Cupcakes in 5 Minutes
Author:
Chantzy Weinstein
Ingredients
1 (18.3) ounce package Duncan Hines Brownie Mix, mixed according to package instructions
1-2 (3.5 ounce) chocolate bars of your choice
¼ jar Lotus Biscoff Cookie Butter
12-14 balls frozen chocolate chip cookie dough
Instructions
Preheat oven to 350F.
Place your baking cups on a baking sheet. Add brownie batter to a piping bag or Ziploc bag (snip off the corner). Pipe brownie mix into baking cups.
Stick a piece of chocolate into each baking cups.
Microwave Lotus spread for 30 seconds. Add a spoon of Lotus to the center of each baking cup.
Stick a ball of frozen cookie dough in the center of each cup.
Bake for 15-20 minutes, until top is set.