When I first learned this no-pot trick for making ziti my first thought was, "Where was this dish my whole life?"

"Thank you so much for the meal the other day," one sister-in-law, who had recently had a baby, told another. The three of us were out to lunch one afternoon.
"Oh, it was nothing. I made the same thing for my own family too," Batsheva said. And then she went on to describe just how easy it really was for her to make the ziti.
When I heard what Batsheva had to say, my jaw dropped.
"Oh, I just add the ziti to a 9- x 13. Then I pour in the sauce, pour in the water, make sure the pasta is in an even layer and it's nice and covered, then add the cheese, a lot of cheese, and cover and bake for a long time, maybe 90 minutes."
Do you know what I thought of when I heard this?
You.
Sure, ziti is easy enough, but no pot ziti is even better. Way better.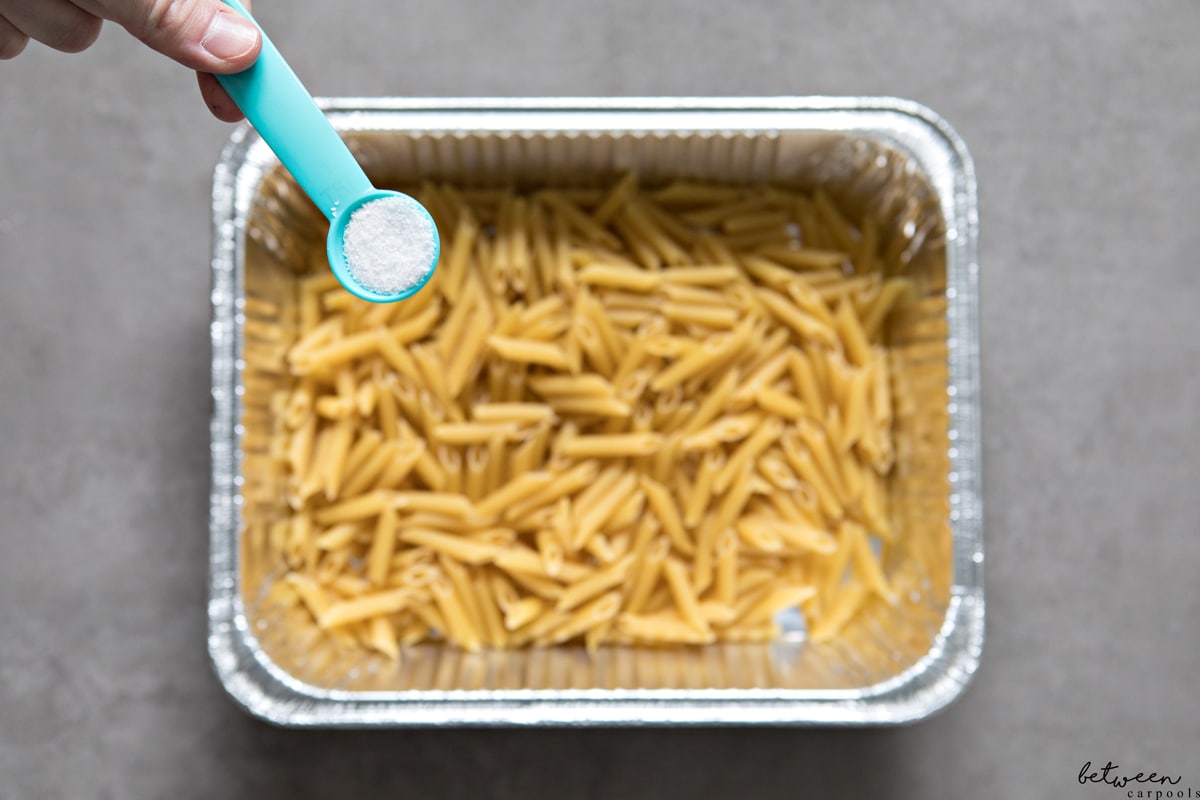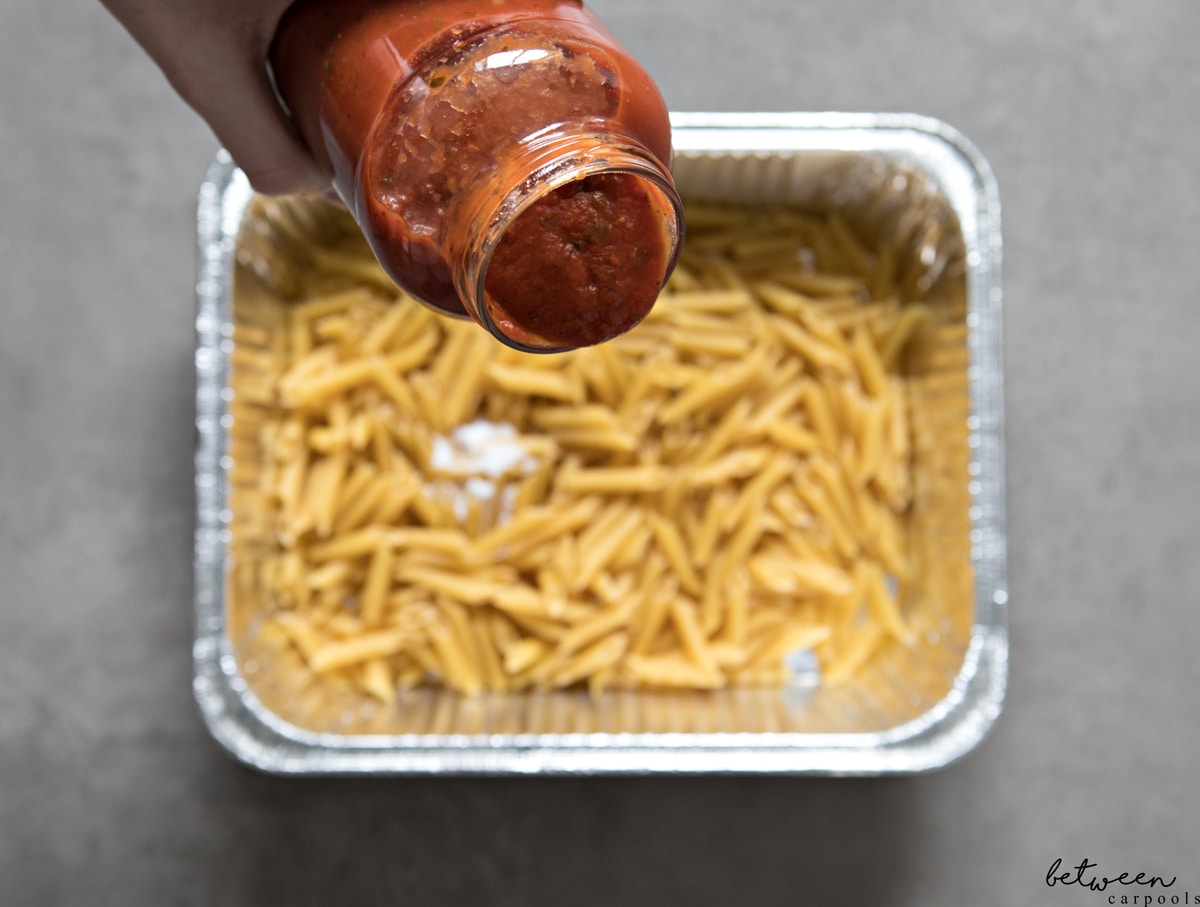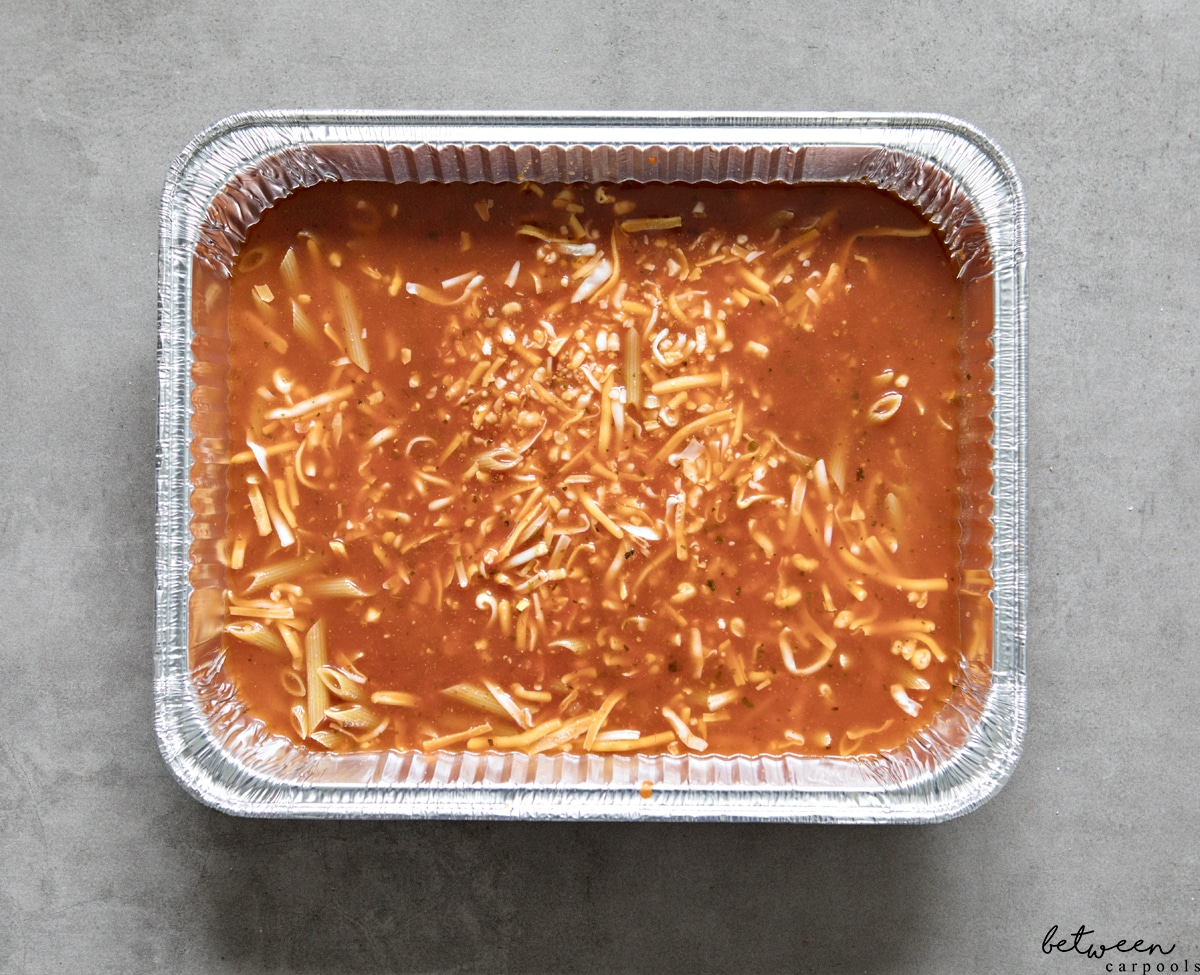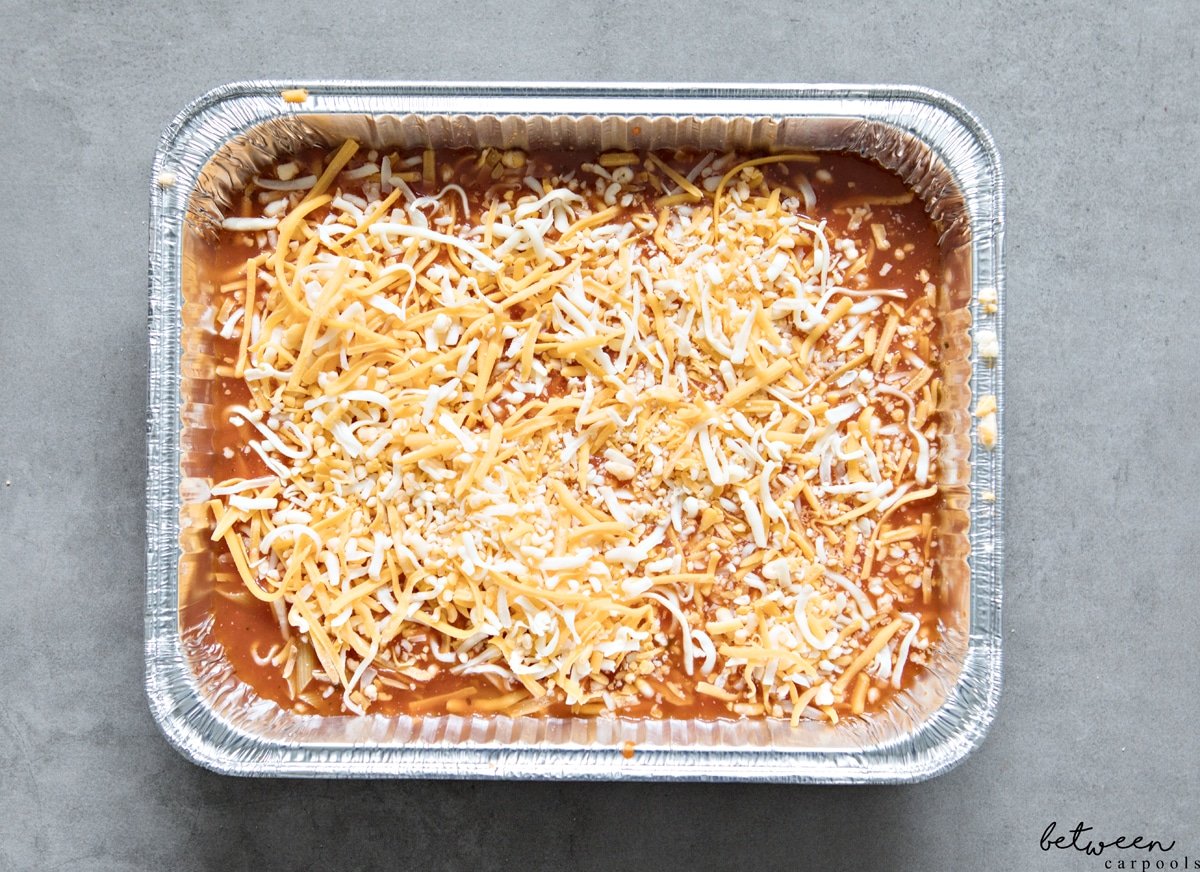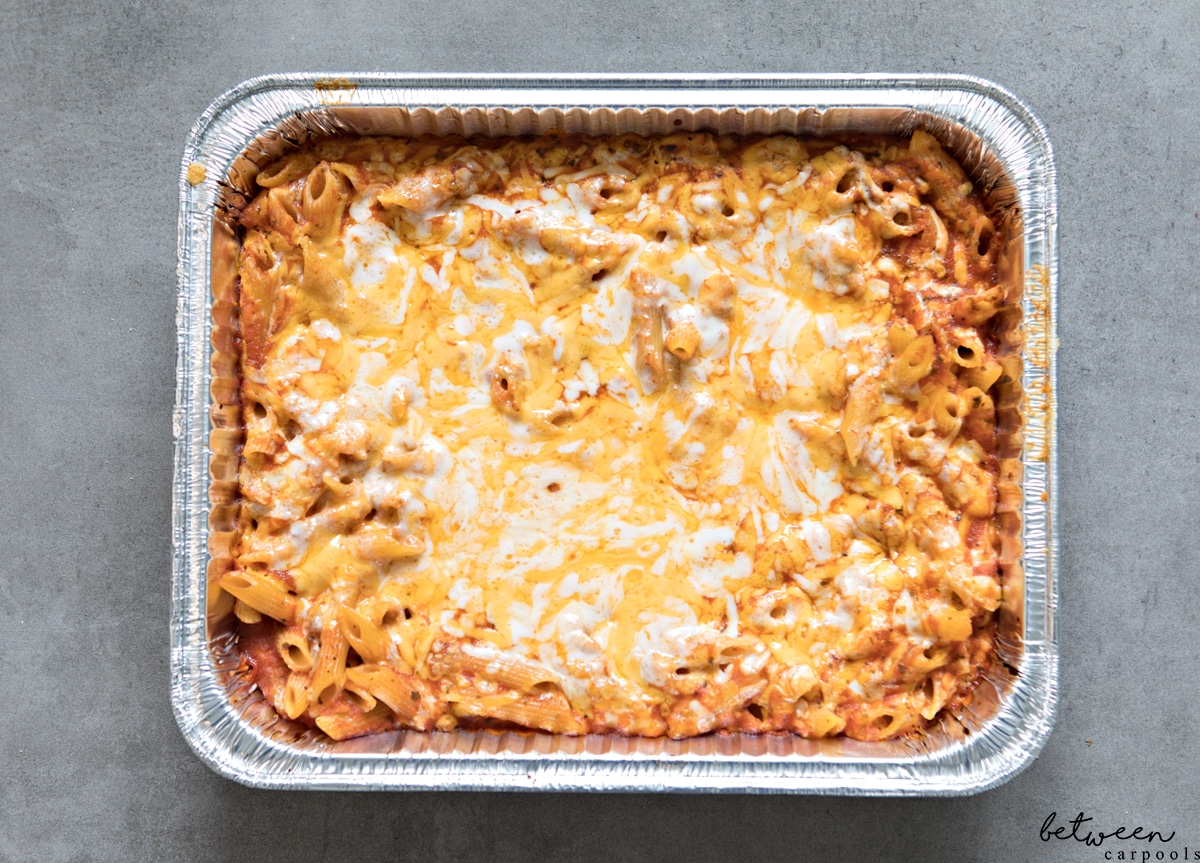 No Pot Creamy Ziti
Ingredients
1 9- x 13-inch pan
1 teaspoon salt
1 pound penne pasta (raw)
1 (26 ounce) jar pasta sauce
¾ - 1 (26 ounce) jar water (after emptying the sauce)
12 ounces (about 1 ½ cups) cheese
Instructions
Preheat oven to 350ºF.
Add the pasta in a even layer to a 9- x 13-inch baking pan.
Add salt and sauce. Fill the jar with water (either ¾ to completely full) and add to the pan.
Add most of the cheese and mix to combine. Add more cheese on top (or mix all of it in). Cover and bake for 90 minutes (then leave the house and come home to a hot fresh dish!).
If you like it crisp, uncover and bake a little longer to let the top brown and bubble and noodles crisp up a bit.
Here's some pointers when preparing this no-pot creamy ziti:
*I used penne because I like the thinner noodle, but you can try it with actual ziti too.
*If you like your ziti soft, you can just mix in all the cheese, you don't need to leave some on top. If you like it crispy, leave some on top, because then you can just crisp up the ziti for cooking it a little longer uncovered.
*We made this with both ¾ – 1 full jar of water. If you and your kids love a creamy ziti, a full jar is fine. If you prefer a firmer noodle, go with the smaller amount. Just make sure all the pasta is covered before baking. 

Disclaimer: While 9×13 pans are a great convenient option, all of the recipes featured in this series can also be made in a non-disposable (i.e. glass, ceramic, or metal) baking pan (cooking/baking times may be a little shorter).