Tired of alfredo? Super tired of marinara? Here's three new sauces that'll made your pasta dish a standout.
Pasta is definitely a staple in most every household, but aren't you getting tired of the way you top it? Here's three new flavorful sauces I enjoy with my pasta. These also work on top of zoodles if I want a veggie side dish that's a little different (aren't you always searching for different veggie sides?).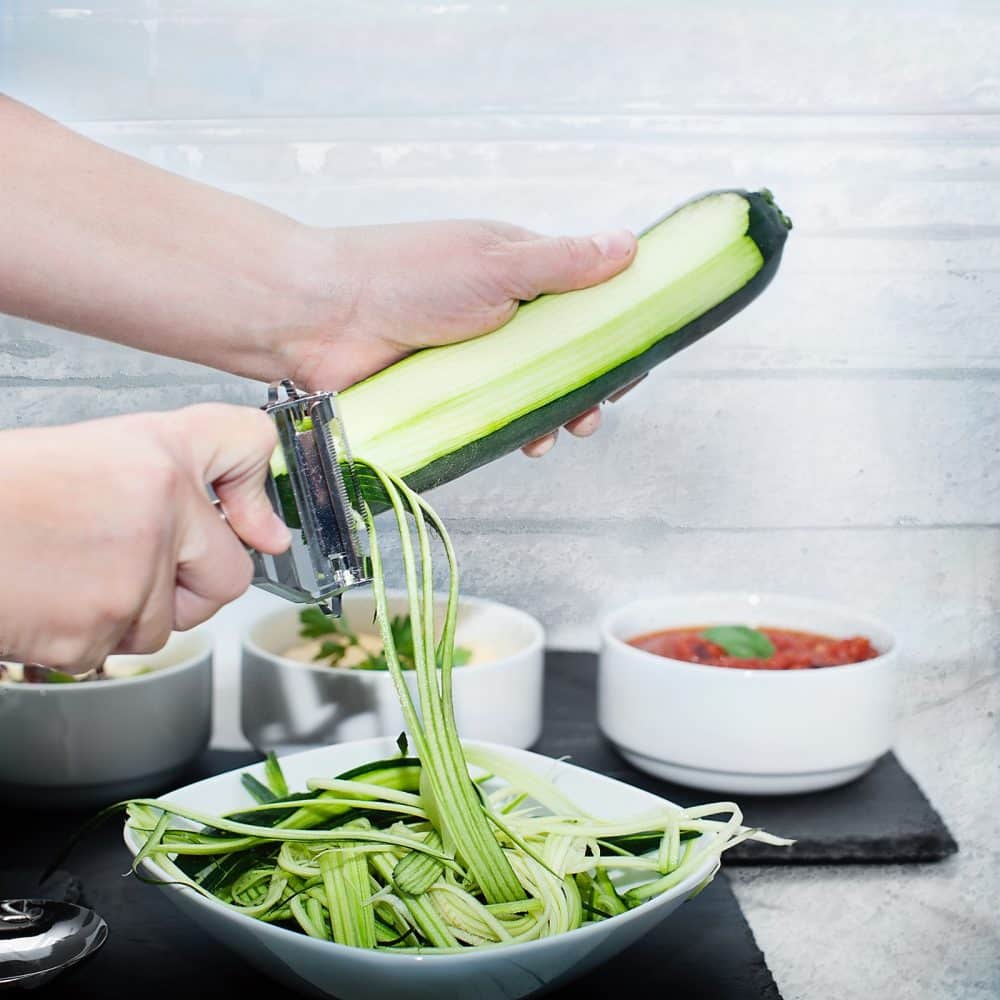 To prep the zoodles, I simply peel the zucchini using a julienne peeler, and then toss it in a pan over medium heat with a little olive oil for 1-2 minutes to cook.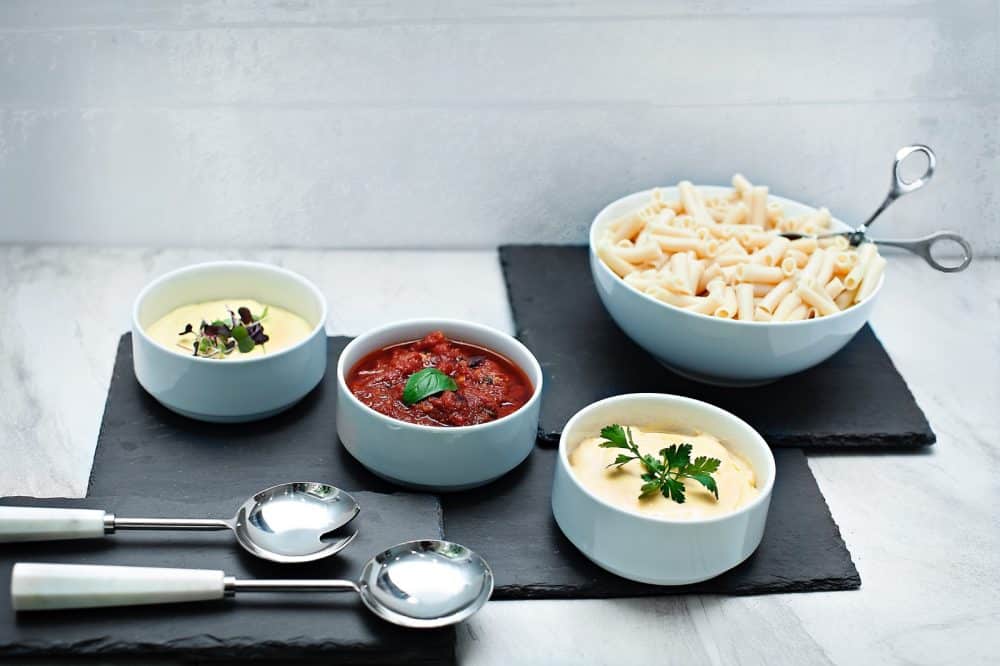 Mornay Sauce
Ingredients
1

cup (2 sticks)

butter

1

cup

flour

½

gallon

whole milk

2

lbs

shredded or chopped cheddar cheese

Salt and white pepper

A squirt of tabasco sauce
Instructions
In a large saucepan, melt butter and mix in flour. Slowly whisk in milk, stirring continuously until it thickens. Add cheddar cheese and stir until completely melted. Season with salt, pepper, and Tabasco sauce.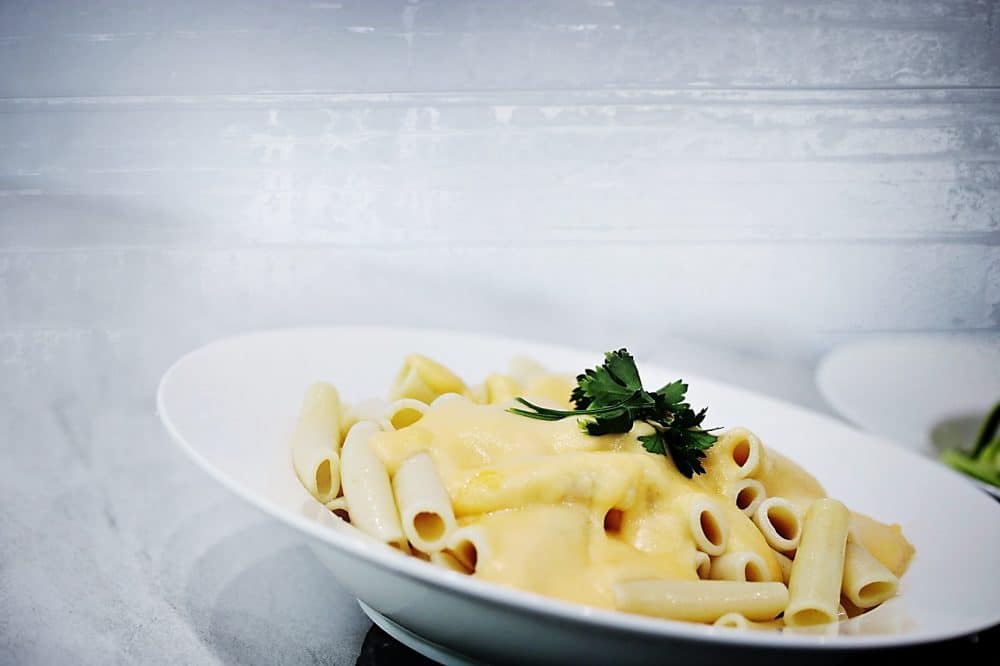 Carbonara Sauce
Ingredients
½

cup

reserved pasta water

(set aside before draining your pasta)

2

eggs

6

egg yolks

½

cup

grated Parmesan cheese

Black pepper
Instructions
In a saucepan over low heat, whisk together eggs, egg yolks, cheese, and pasta water until thickened. Season with black pepper.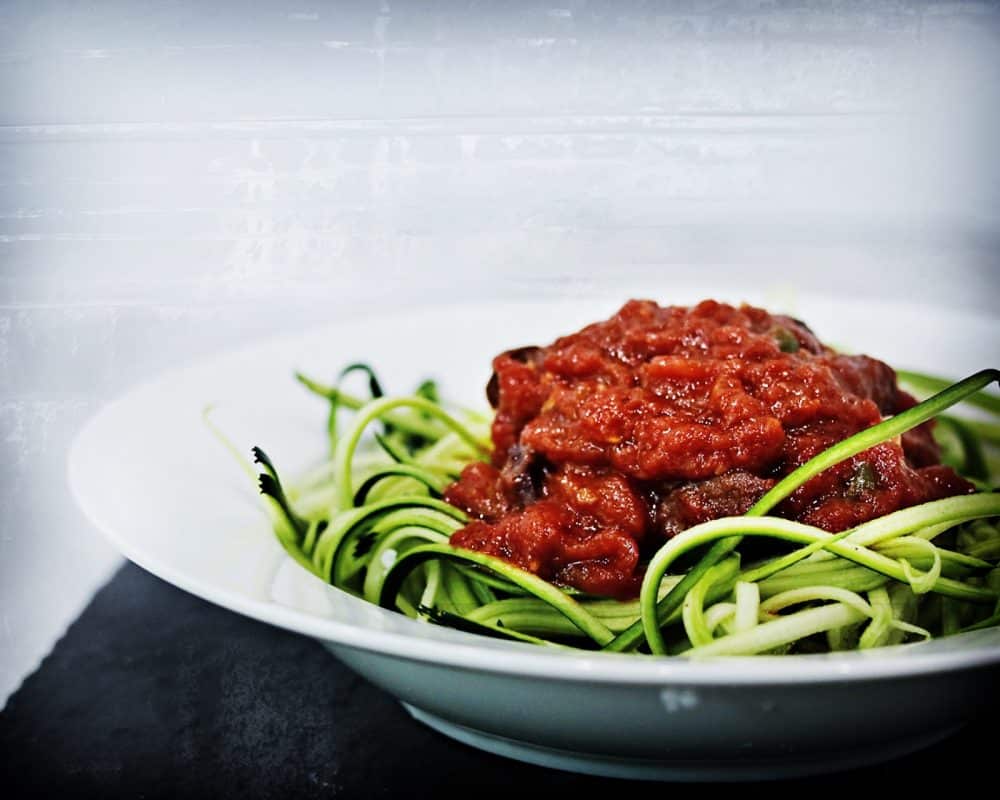 Puttanesca Sauce
Ingredients
¼

cup

olive oil

3

garlic cloves,

minced

6

anchovy fillets,

minced

Crushed red pepper

1 (28 ounce)

can whole tomatoes

1

handful basil stems

¼

cup

kalamata olives,

sliced

1

tbsp

capers
Instructions
In a saucepan, heat olive oil. Add garlic, anchovies, and red pepper and sauté for 5 minutes. Add remaining ingredients and simmer until thick and mixture reduces to 3 cups (about 1 hour).