It's a salad or a side dish. Bottom line, it's beautiful and will be finished down to the last floret. Bring this Za'atar Cauliflower Salad to your table this Yom Tov.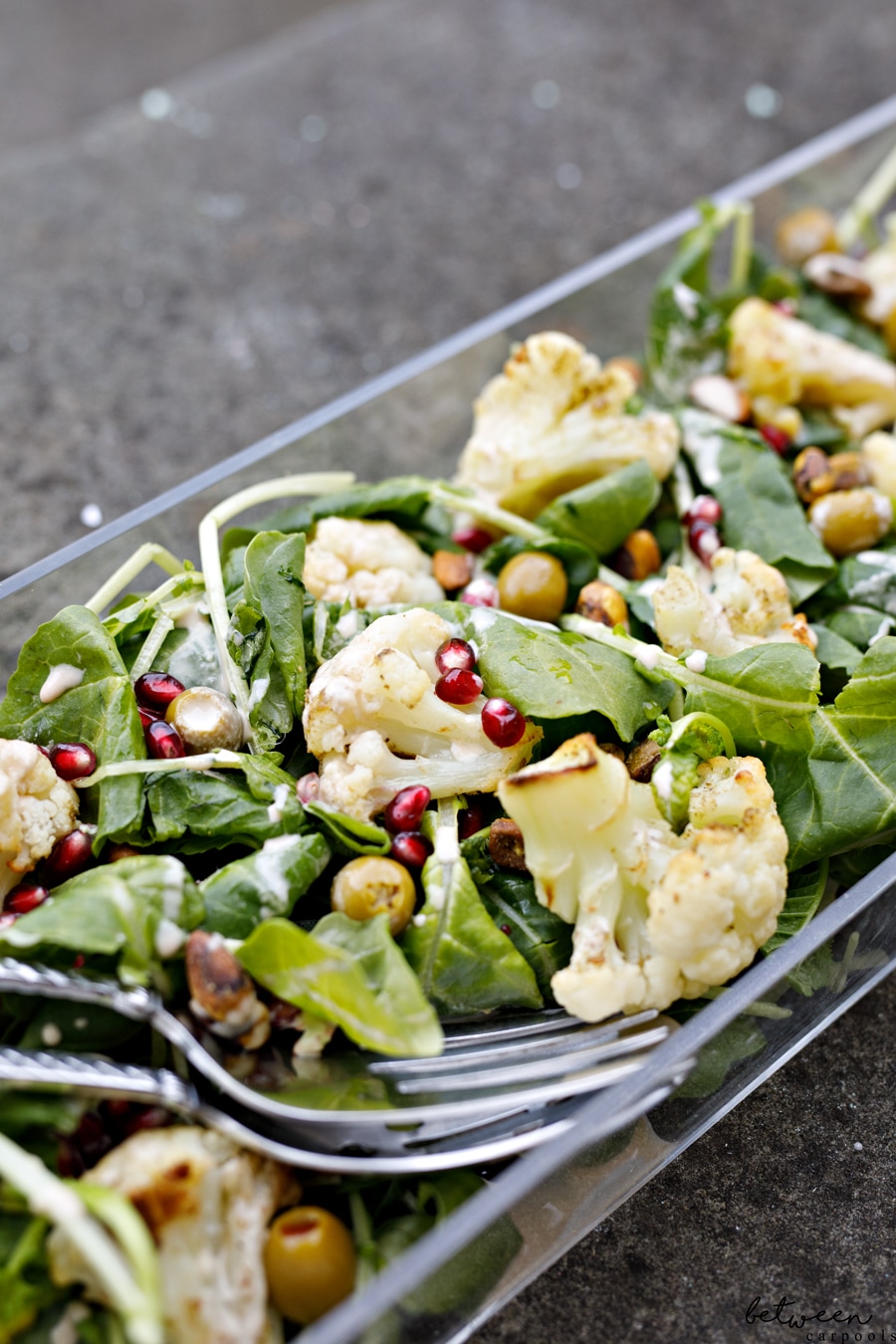 Each week, I feature one recipe in Ami Magazine's Whisk, but once in a while, a new recipe comes along that really becomes part of my life, appearing on my table over and over again. When the recipe becomes one that I reach for, even when there are so many other things on the table, it's when I know that I need to share it with you guys here too.
This is one of those recipes. When I have company, it's salads like this one that make the table look so beautiful and gets everyone in a happy mood. You can serve it in a low profile bowl and feel like an artist as you're adding the ingredients.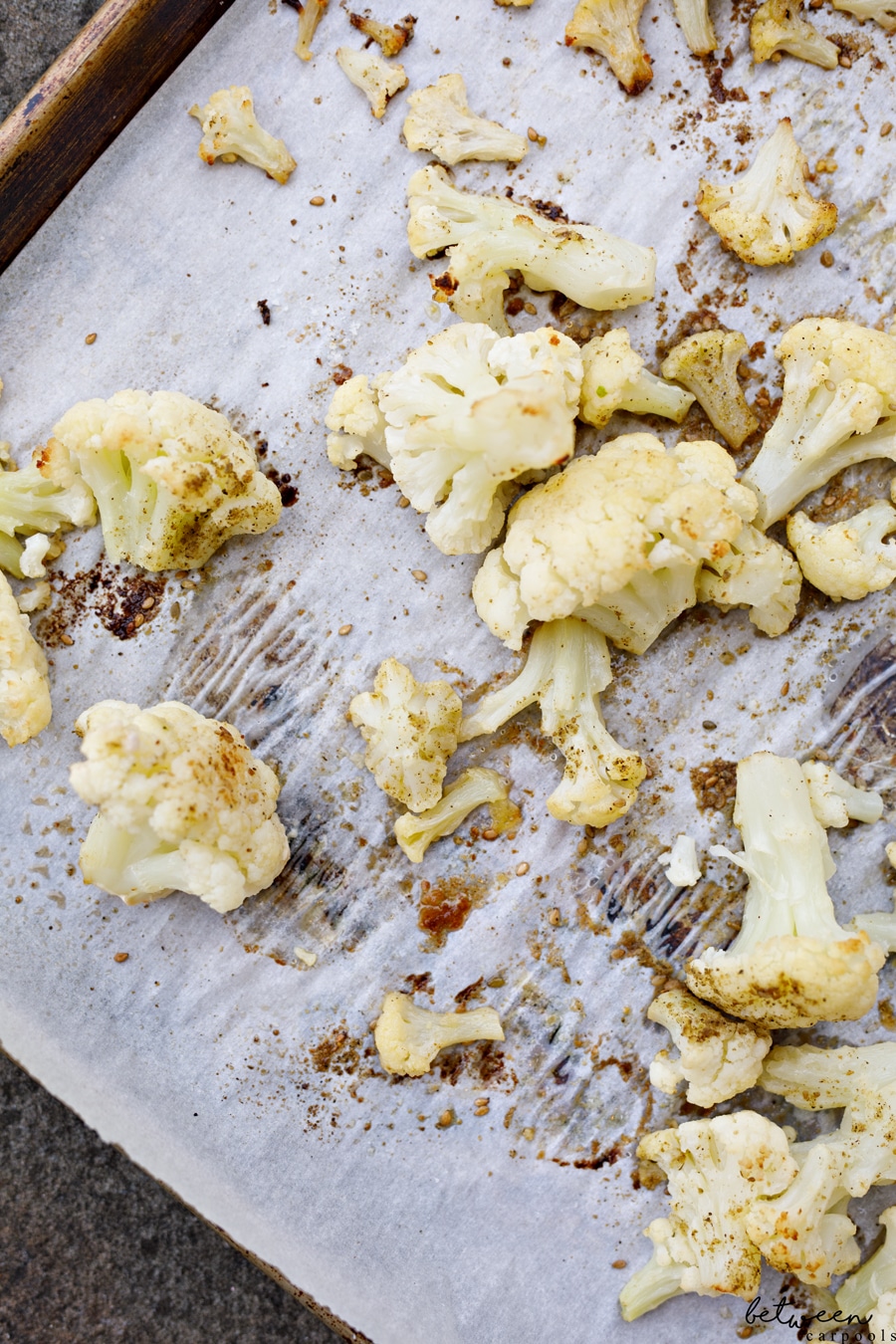 If you want to serve this as a cauliflower side dish, use the lettuce just as a base. It'll be one of your best cauliflower sides ever. 
Roasted Zaa'atar Cauliflower Salad or Side
Ingredients
5 ounces spring mix or arugula
½ cup fresh parsley leaves
½ - ¾ cup pomegranate seeds
½ cup green olives, sliced
2 tablespoons pistachios
Cauliflower:
1 (24 ounce) bag frozen cauliflower
½ teaspoon salt
2 teaspoons za'atar spice
1 tablespoon olive oil
Creamy Techina Dressing:
2 tablespoons prepared techina
1 tablespoon lemon juice
2 tablespoons lite mayonnaise
Instructions
Preheat oven to 450F.
Line and grease a baking sheet. Spray cauliflower with nonstick cooking spray (this will help the seasoning stick) and toss with salt, za'atar, and olive oil. Spread in an even layer and spray again (this way you'll get great roasted cauliflower using minimal oil). Bake for 25 minutes.
Meanwhile, whisk together dressing ingredients.
If serving this as a side, spread 2 ounces spring mix greens sporadically over your platter. Top with cauliflower and sprinkle with olives, pomegranates, parsley, and pistachios. Drizzle with creamy techina dressing. If serving as a salad, simply toss it all together in a bowl. Enjoy.
Make sure to check out this low cal cauliflower side dish too