Get your crumbs ready now and your Yom Tov desserts will be mostly done.
Many of our favorite desserts involve some kind of crumb topping. Fruit desserts are very popular, especially now when Rosh Hashanah means apples … and then Sukkos is the time we love those warm desserts.
But you know what's really great about crumb desserts? It's really easy to prepare bulk batches of several types of crumbs in advance! Spend an hour or two now and you'll have enough on hand to last through the Yom Tov season – and possibly beyond!
The key to making the most of your time is to be prepared before you start. Line up all the ingredients on the counter, along with several bowls and measuring cups/spoons. If you have one cup for the flour, one for the sugar, and one for the oats, you won't have to stop and rinse or wipe it out in between.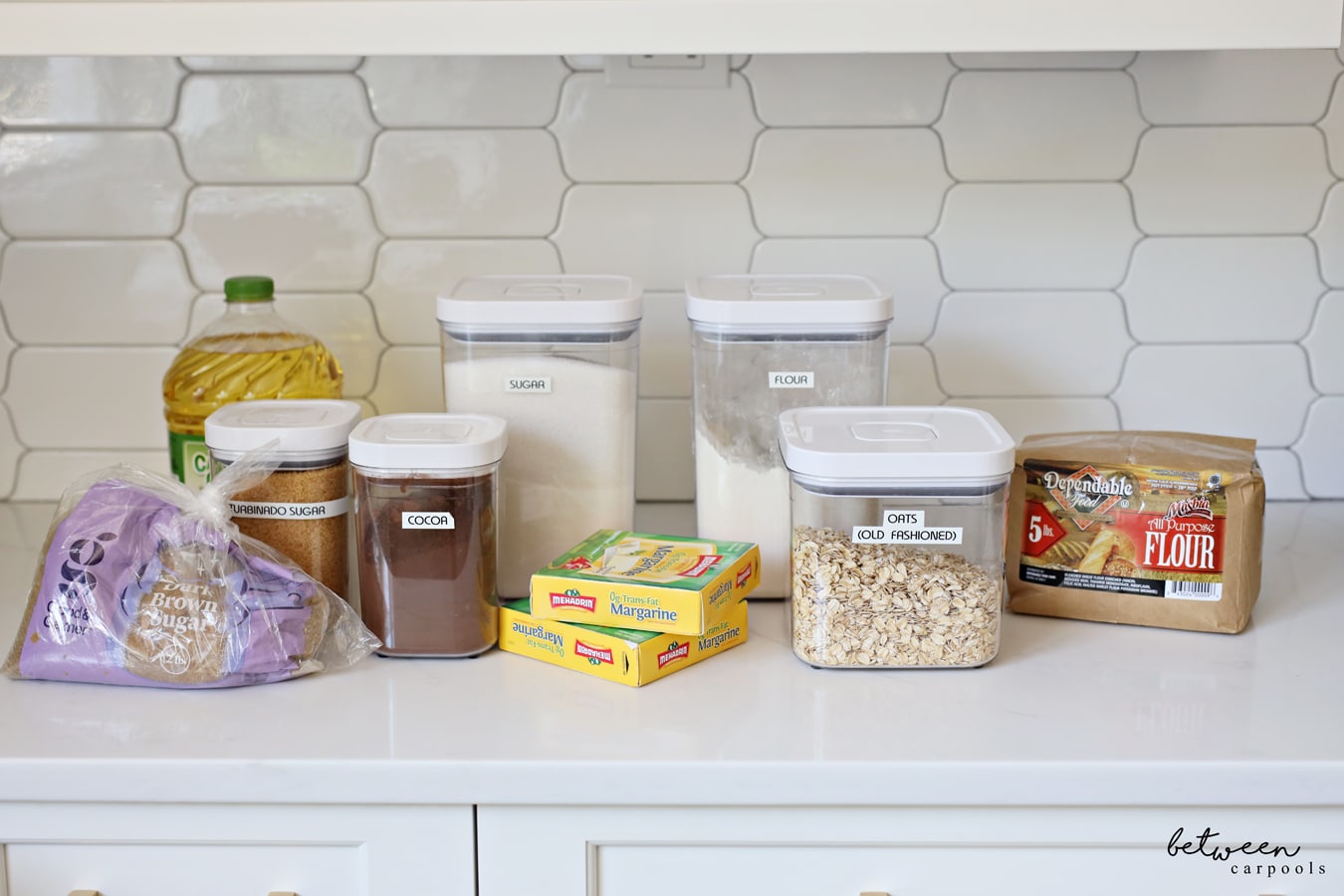 I'm not particular about most of my baking ingredients – I'll buy sugar and baking soda just about anywhere – but good quality flour is very important. For my crumbs, I like to use Dependable All-Purpose flour and if I'm also making a batch of muffins (a great way to finish out the prep session because who doesn't love a stash of individually wrapped muffins in the freezer) I'll sneak in some Dependable white whole wheat flour and nobody will know they're eating a healthier snack.
Prepare a couple of baking sheets lined with parchment paper, and some gloves so you can mix by hand. You also want to have a spot ready for trash and wrappers so you're not going back and forth to a garbage can, trailing flour dust with you.
If you're making similar crumbs, there's no need to switch bowls between recipes. Once you involve cocoa or nuts, it's best to move to the next bowl. Also, calculate the order of recipes to account for baking time. Some crumbs need to be baked and some don't, so alternate and you won't have any downtime.
These are the recipes I prepared on a recent Friday and the order in which I prepared them. Go ahead and make the exact same ones!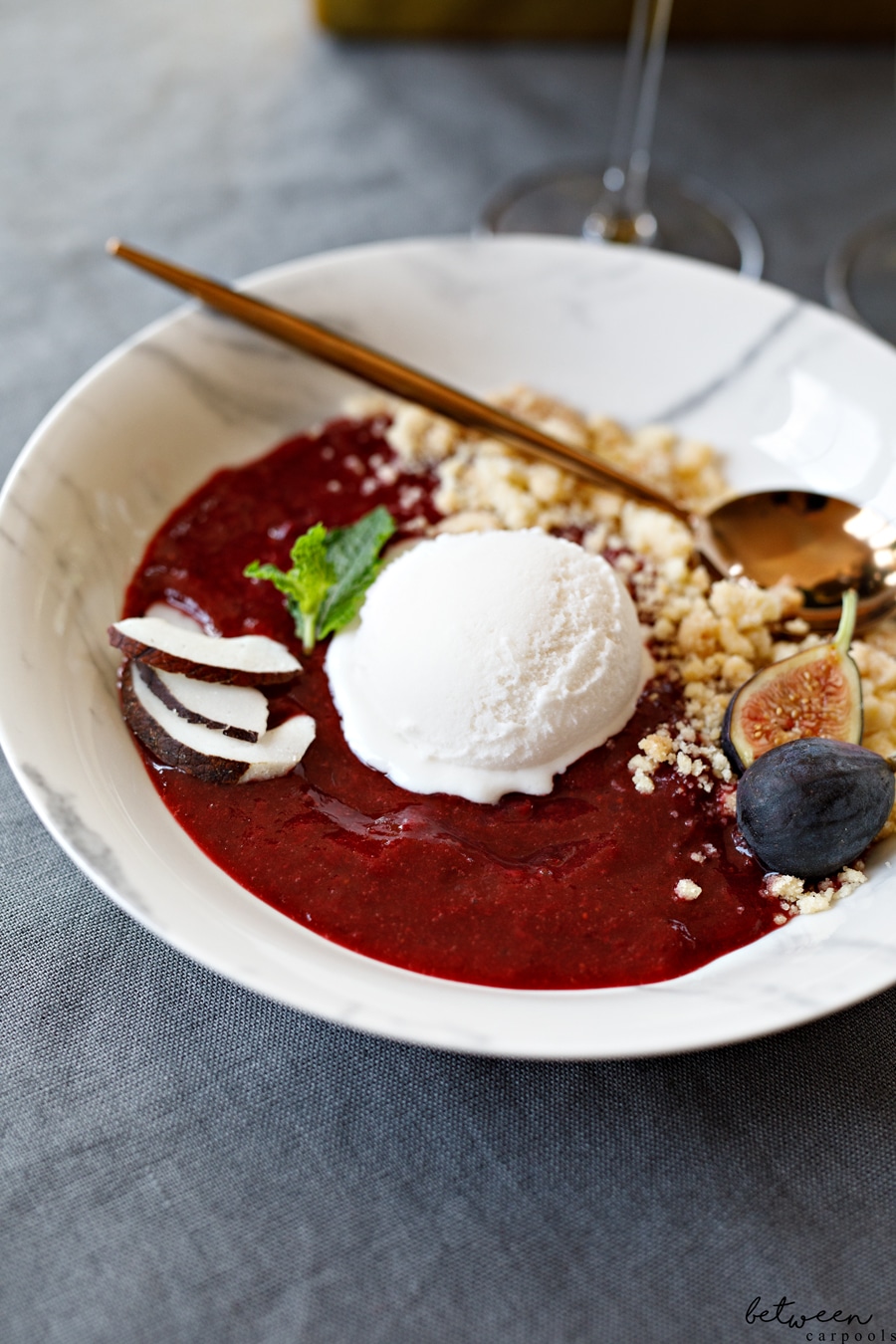 This fruit coulis is a staple for every yomtov in our house. These crumbs get baked so I started with a double batch and got them in the oven.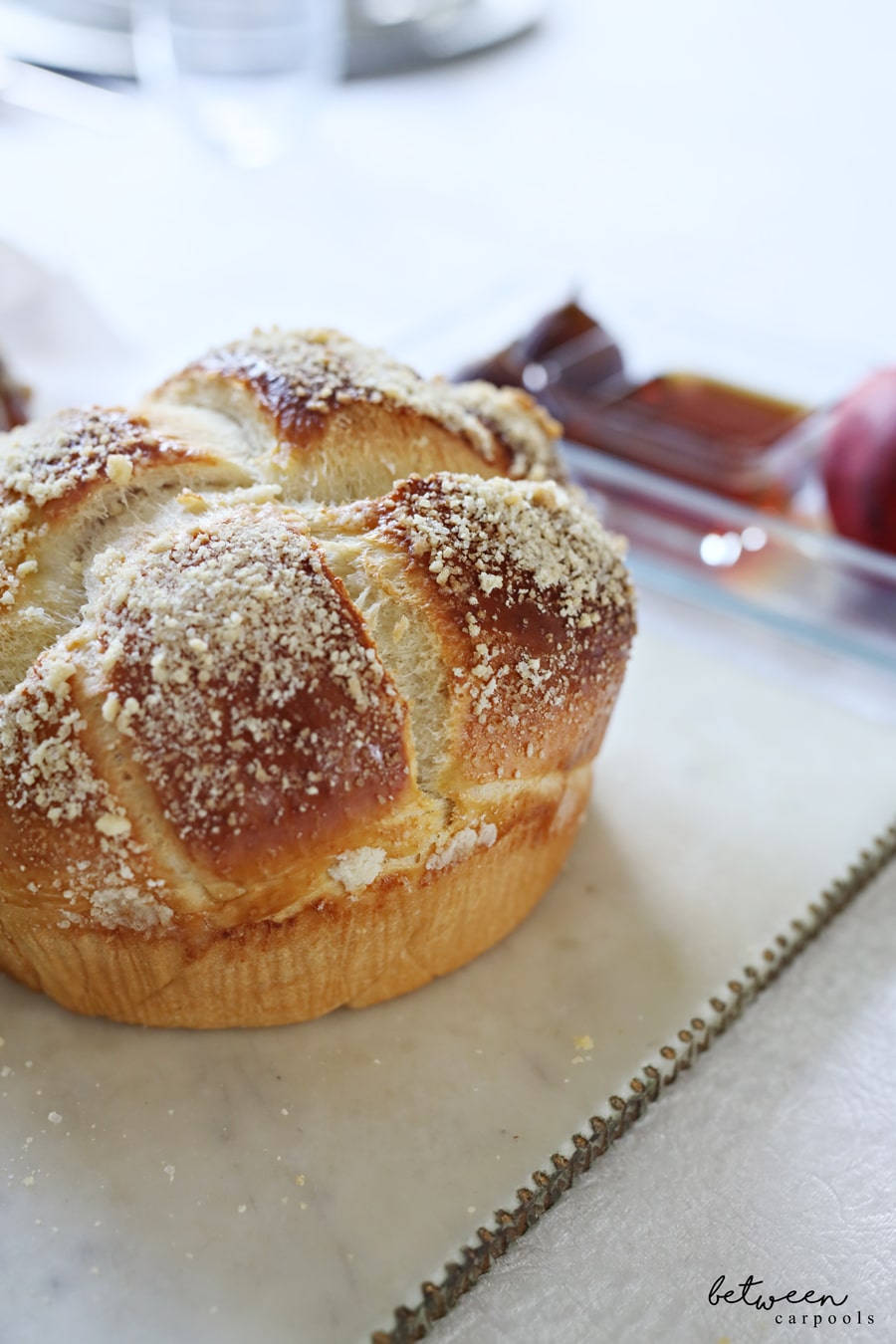 Then I moved on to my sweet challah crumbs. A double batch of these means I have crumbs in the freezer for many Rosh Hashanah challahs or melave malka sweet rolls. I also use these on top of my babkas.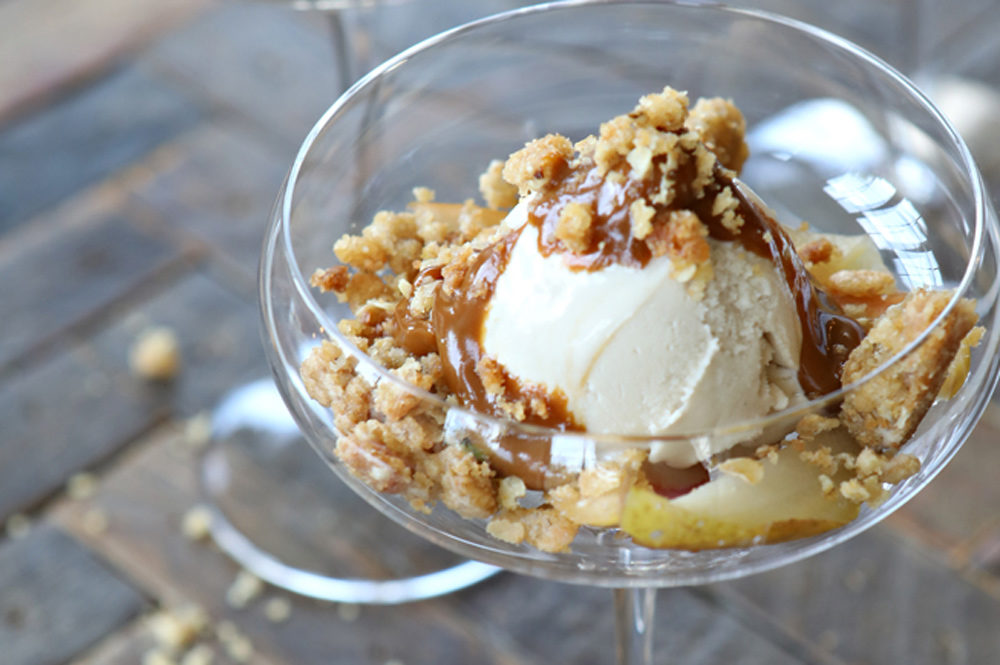 The next baked crumb is for apple crumble sundaes because it's a Rosh Hashanah must – but also, it can go on just about any sundae. Just make sure you have some parve ice cream in the house, a jar of lotus you can melt and drizzle and some of these crumbs, and you have an instant dessert.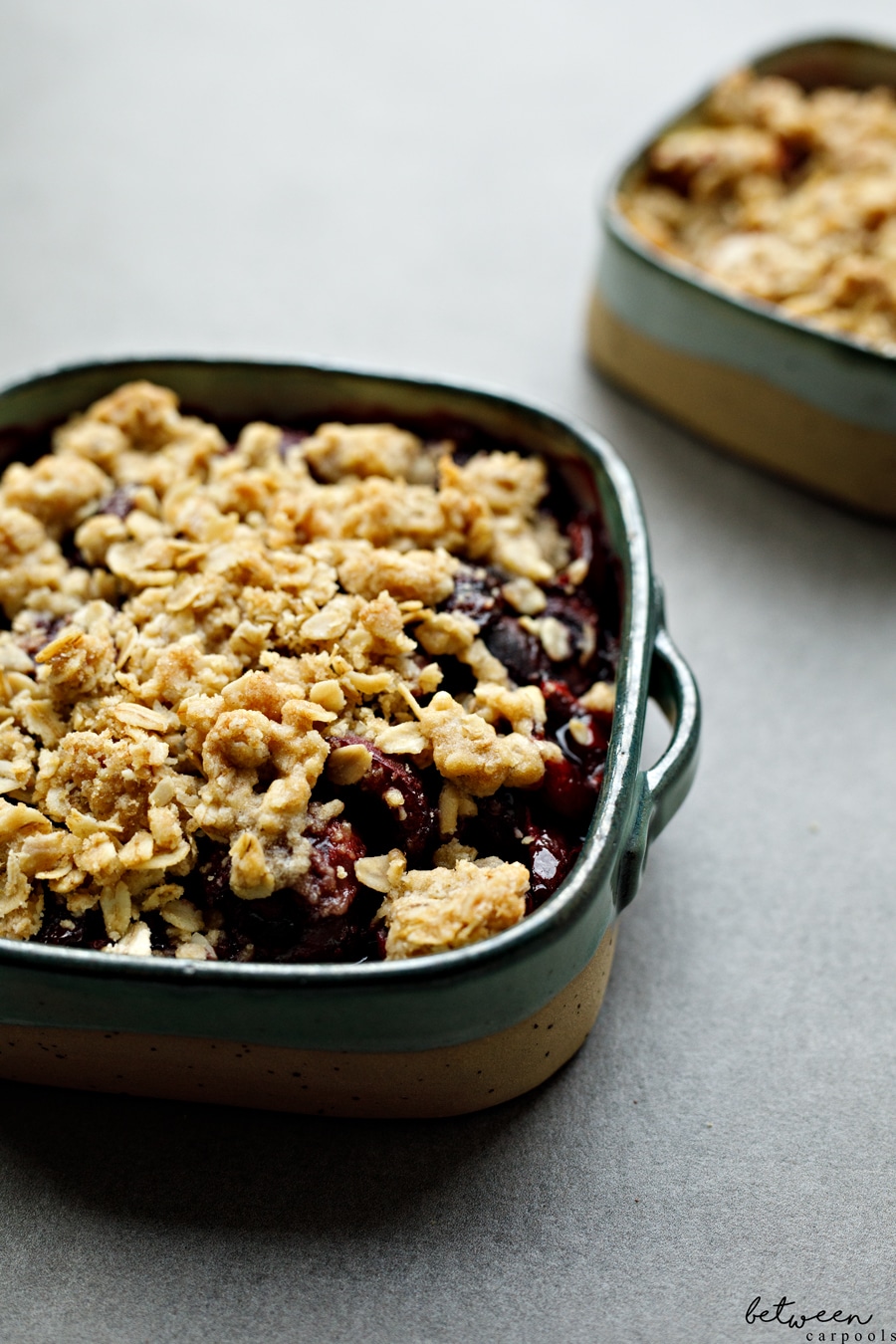 Fruit crisp crumbs are necessary for my freezer all year round. I love emptying my produce drawer on a Friday and turning the leftover fruit into a warm dessert. This is a large recipe so you may not need to double it. These don't get baked – just freeze them in ziploc bags. They defrost very quickly, so just take the bag out before you start assembling the fruit and the crumbs will be ready to crumble in time.
The last crumb I made was for our Raspberry Crunch Bar recipe which is coming soon! I'm lucky to head sneak peeks at all the great Between Carpools recipes…
Another thing I like to prep ahead is my dry babka filling. We'll discuss that in a post that's coming very soon – just as soon as I make my next batch and take some pictures for you!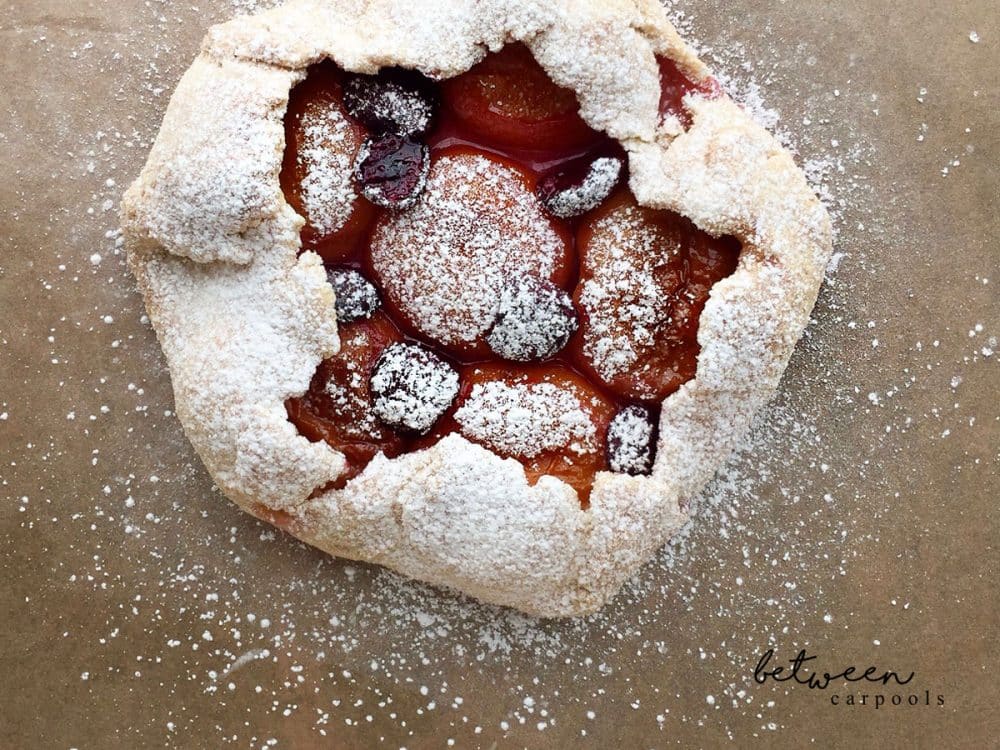 Oh, and there's also galette dough! While not a crumb, this is also a good chance to make 2 (or 6) galette doughs to pull out whenever. Did I mention that we love fruit desserts??
So now I want to know – what are the dessert components you like to make ahead of time? What saves you time during this busy season?