Is your food processor always out when prepping for Pesach? Now you can use it to cut French fries!
Chana Sarah Posen has shared great hacks with all of us in the past, including a 9×13 oven peanut chews (no-pot required) and a no-bake oreo pop that's great for a simcha. When we saw her using a french fry attachment on her food processor, we loved the idea and thought it was something you'd all love to try too!
How fast can you cut fries? In the past, I've tried handheld french fry cutters. With weak arm strength, I never used them more than once or twice. It just wasn't worth the effort; it was quicker for me to chop potatoes into fry shapes than use those cutters and wash them.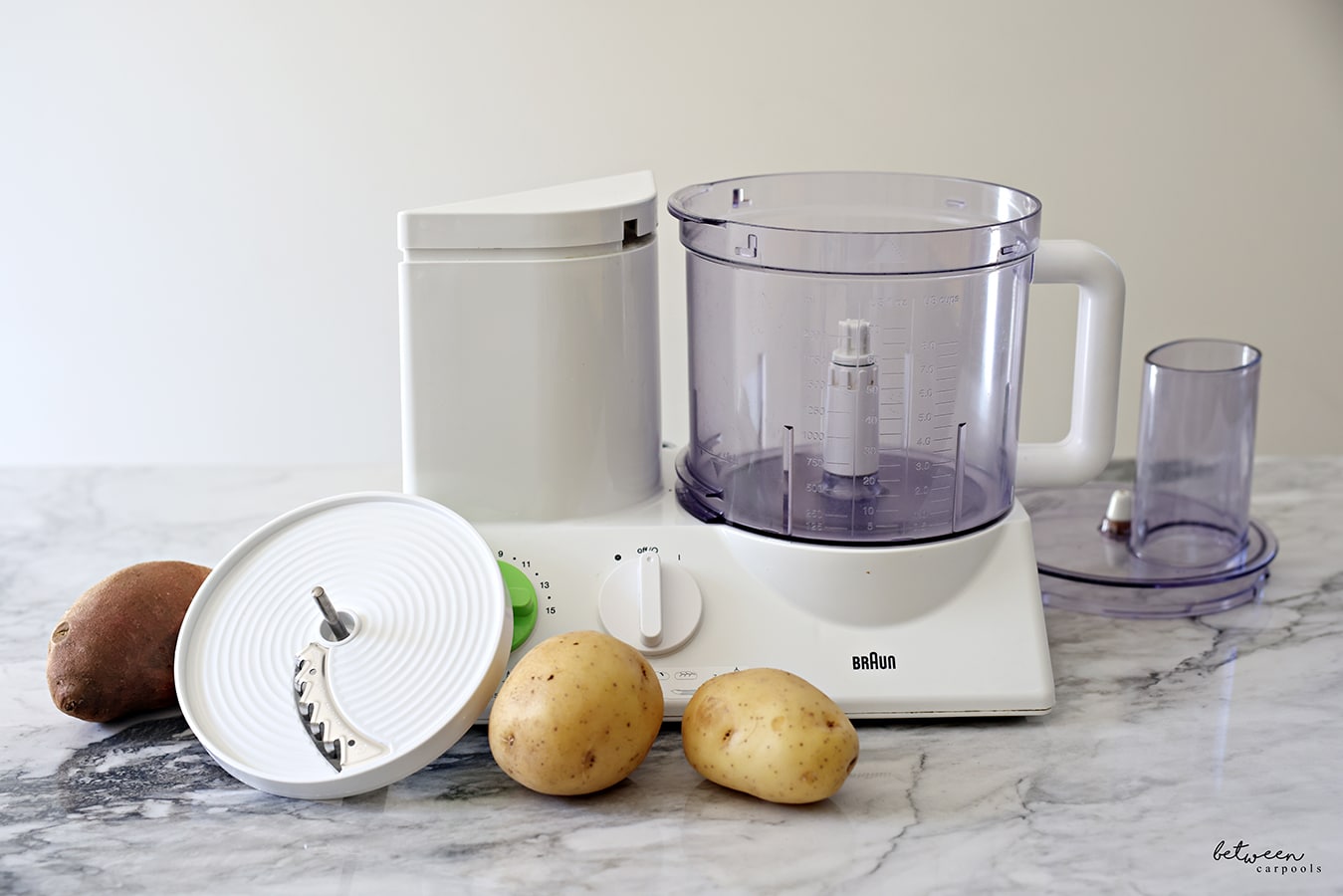 Until I tried this Braun french fry attachment. It's simple to clean and it literally takes seconds to cut a full bag of potatoes.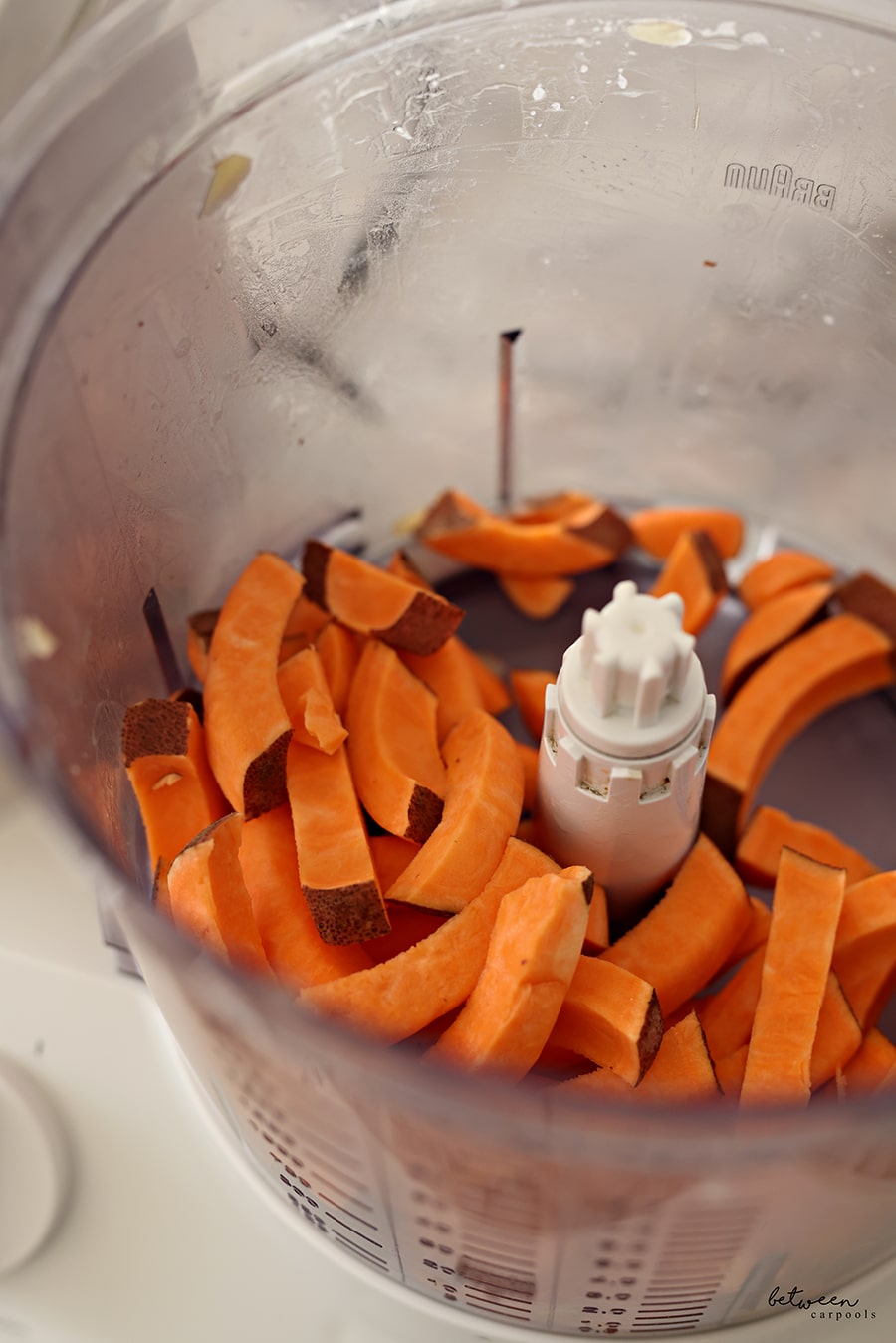 We then tested it out using sweet potatoes (which are way harder to cut with a knife than white potatoes!)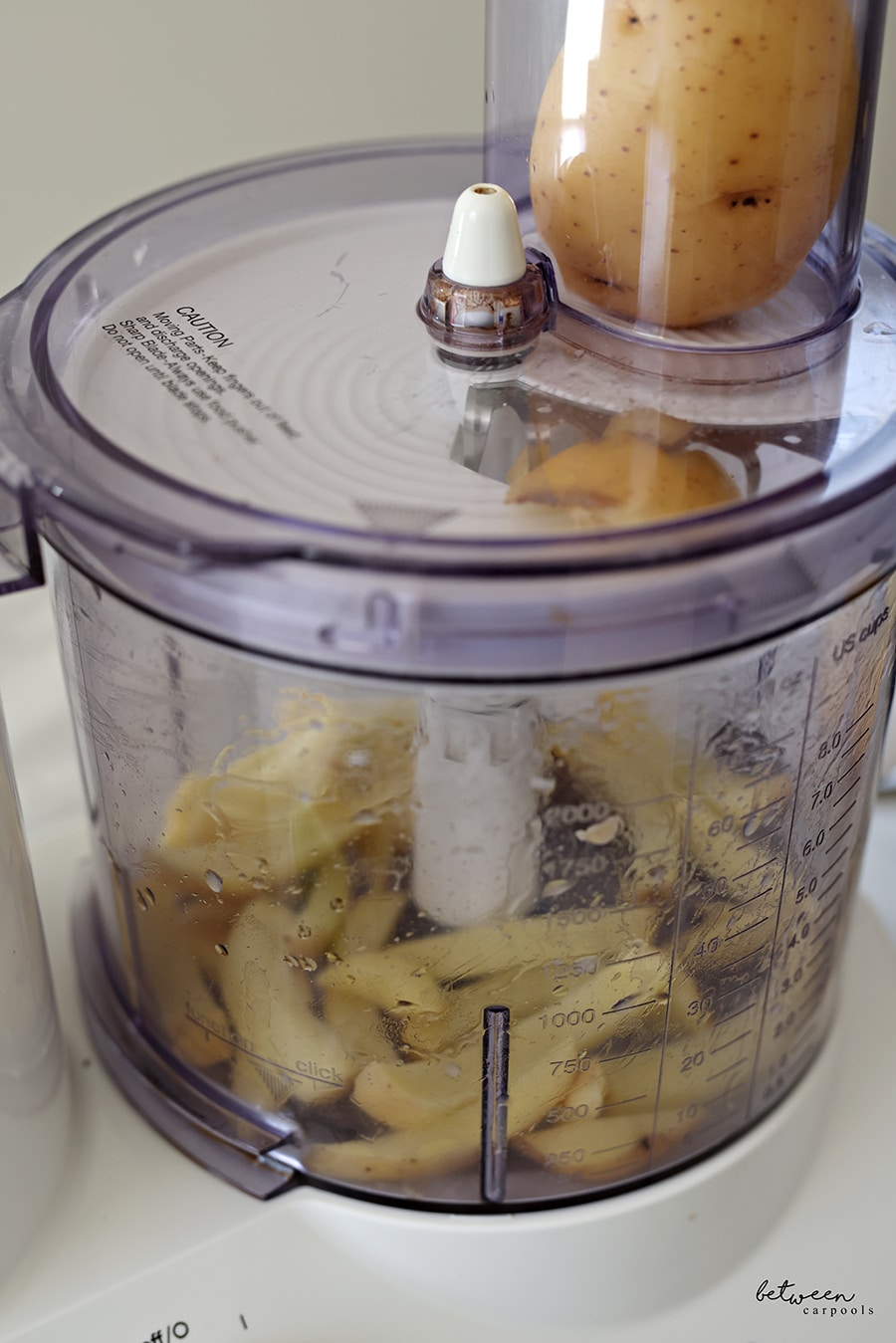 and again, within seconds, the potatoes were cut into french fries.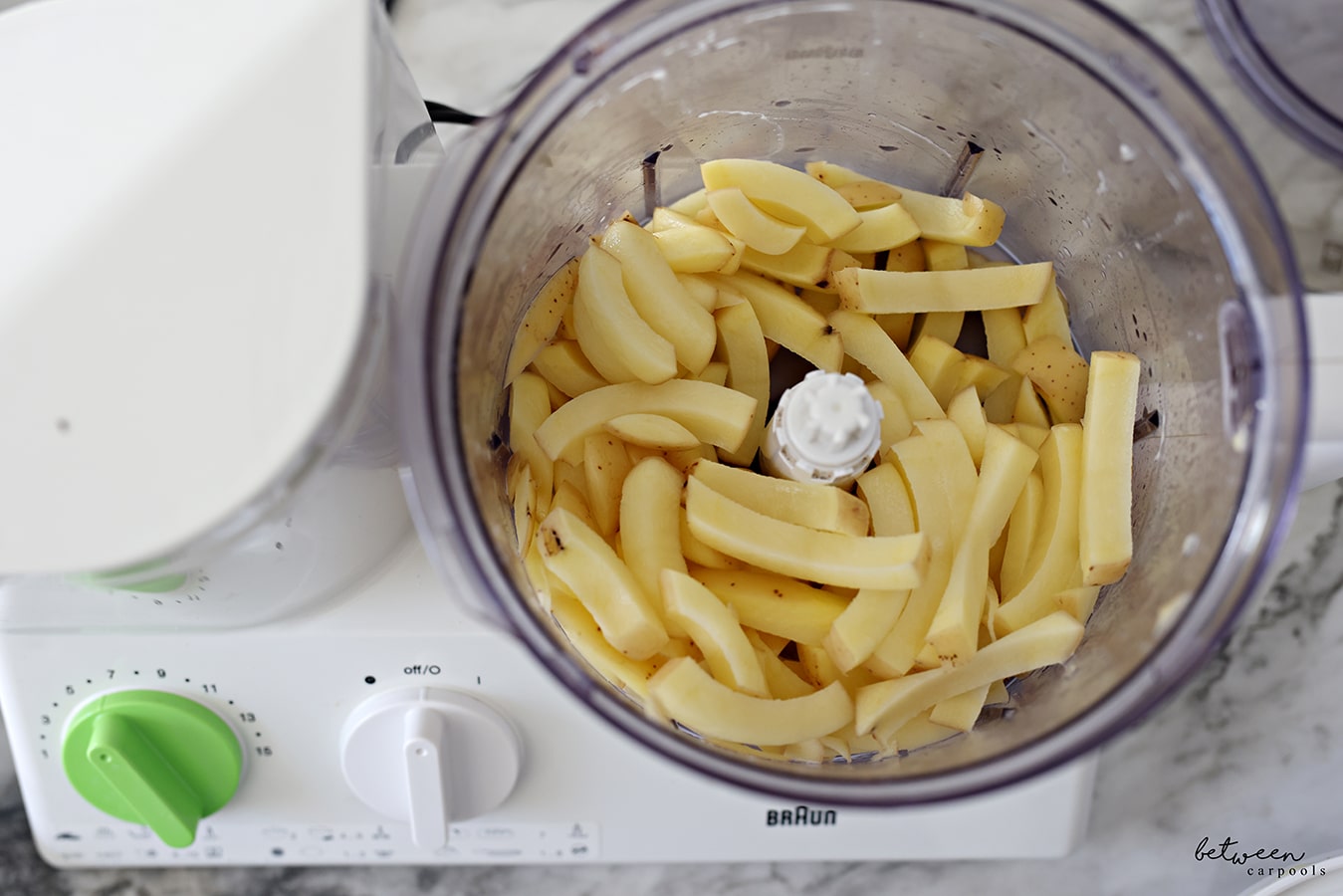 Using larger longer potatoes will yield longer strips.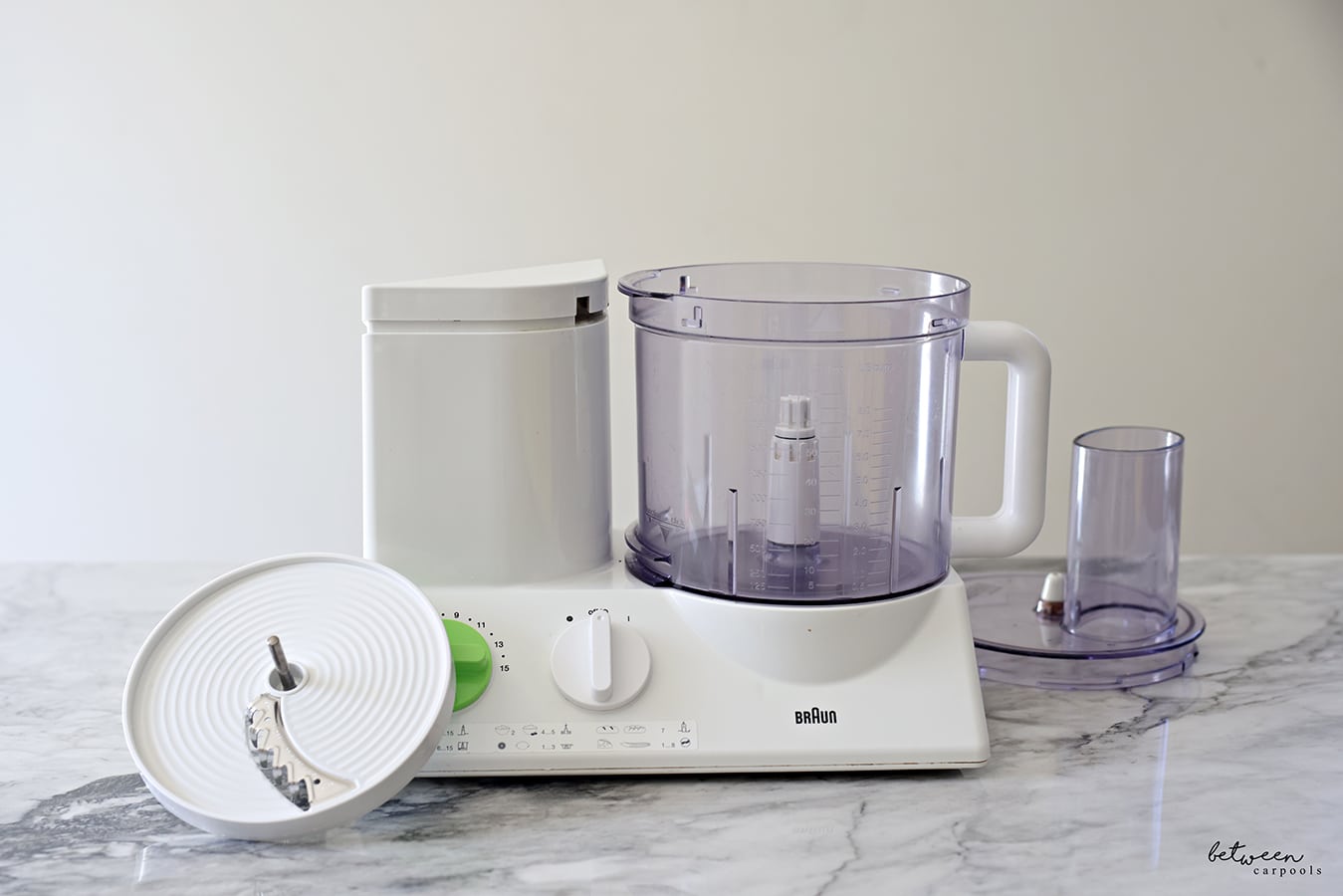 We've mentioned the Braun food processor multiple times on this site. It's truly our favorite food processor. 
It makes the

perfect potato kugel

. In 

this kugel post, 

we discuss the blade and speed we use to get the perfect kugel. 

We discuss

how to use the same appliance for meat and dairy

here

. 

We discuss 

the secrets to the

best potato latke and 

show the difference between the kugel and shredding blades so you can make the perfect latke. 

And

3 more ways to use your food processor, 

from whipping egg whites, grating chocolate and chopping vegetables.
Now we can add cutting your potatoes into fries to that list! Once cut, lay your potato fries out on a baking sheet lined with baking paper and season with oil + your favorite spices. Our favorite? Season like these frozen french fries recipe.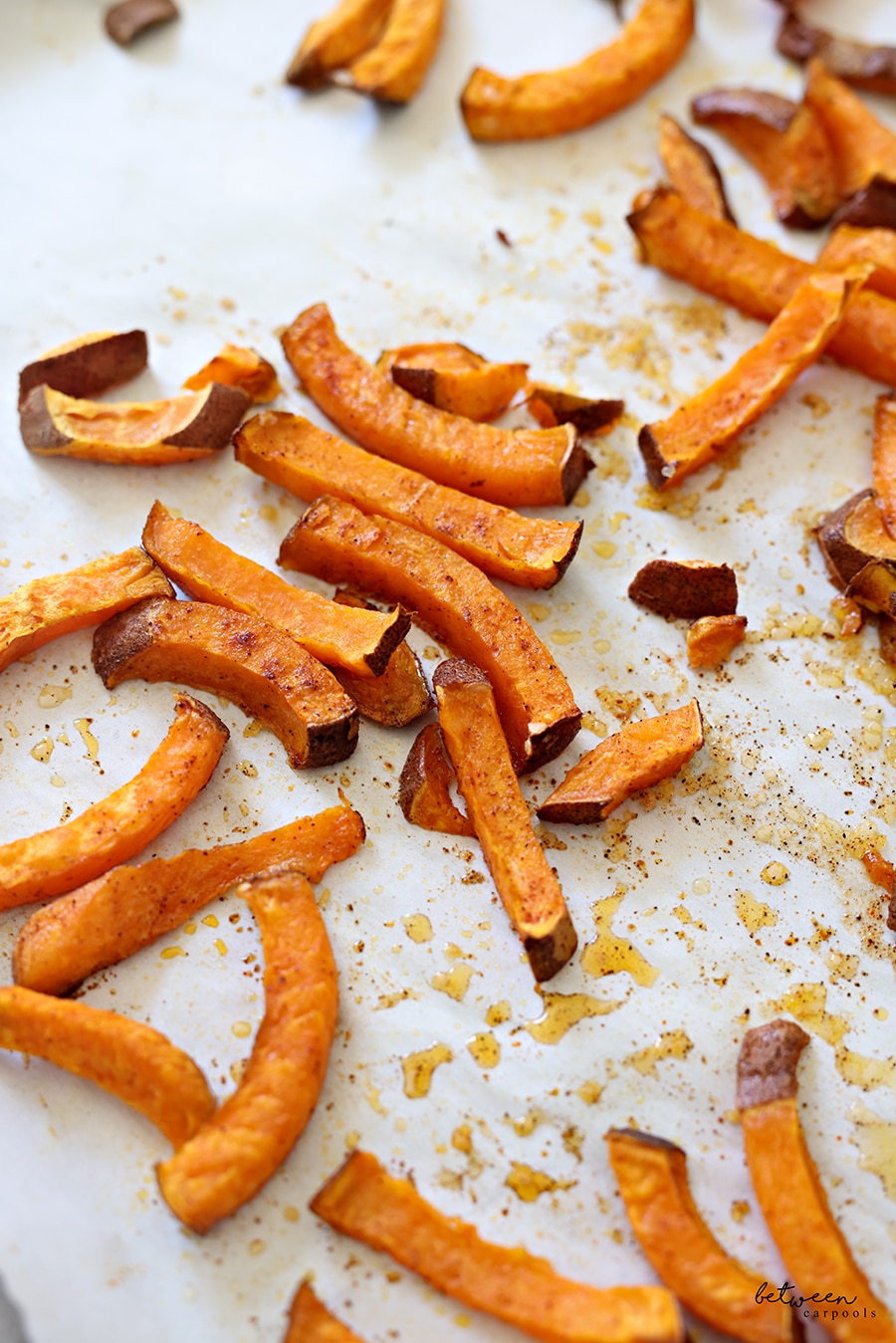 Bake at 425⁰F degrees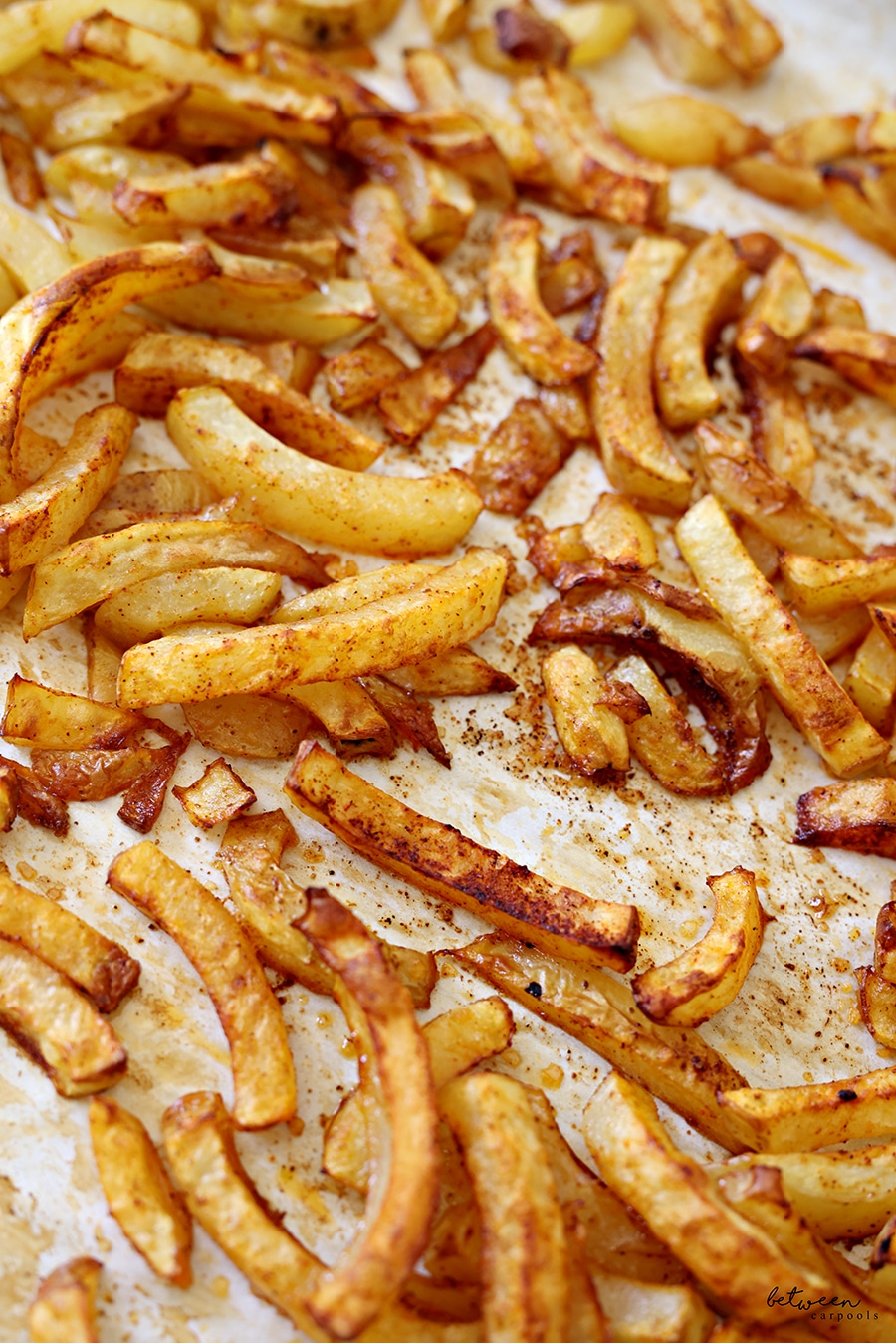 till crispy on the edges.