While you're kneading your dough, get the kids involved and let them make their own challah creations from "The Kids Book of Challah."
Earlier today, I introduced you to my new book, "The Kids Book of Challah." And while there's a huge variety of challah-related recipes kids can make in the book, one of the chapters is devoted to recipes kids can make using challah dough mom already made (it's a fabulous way to get kids involved in Shabbos prep).
Here's another recipe that kids can make using challah dough from "The Kids Book of Challah."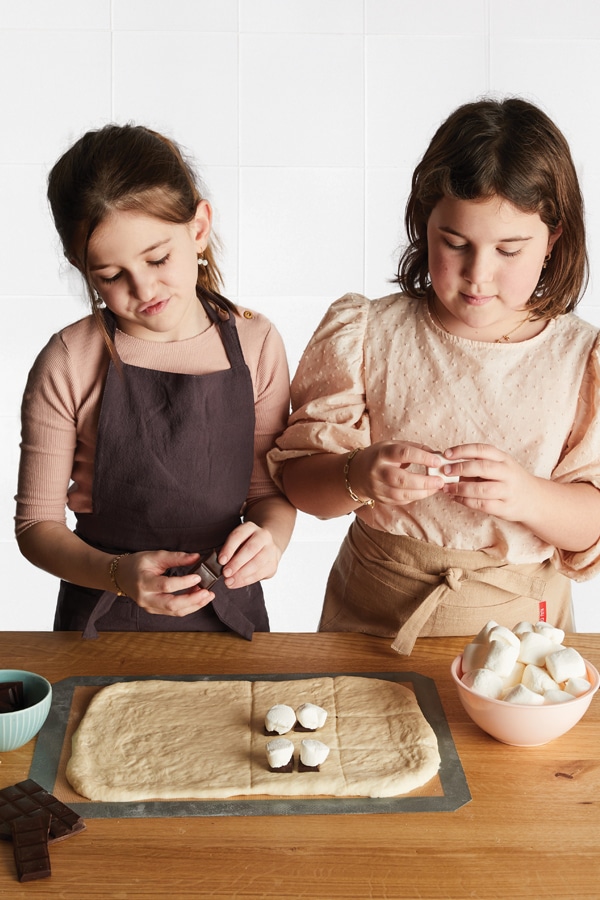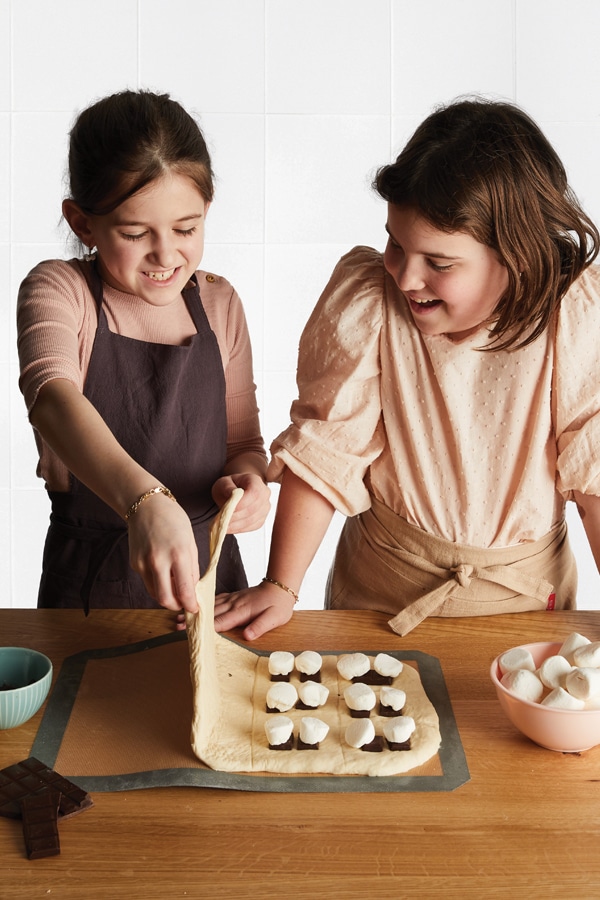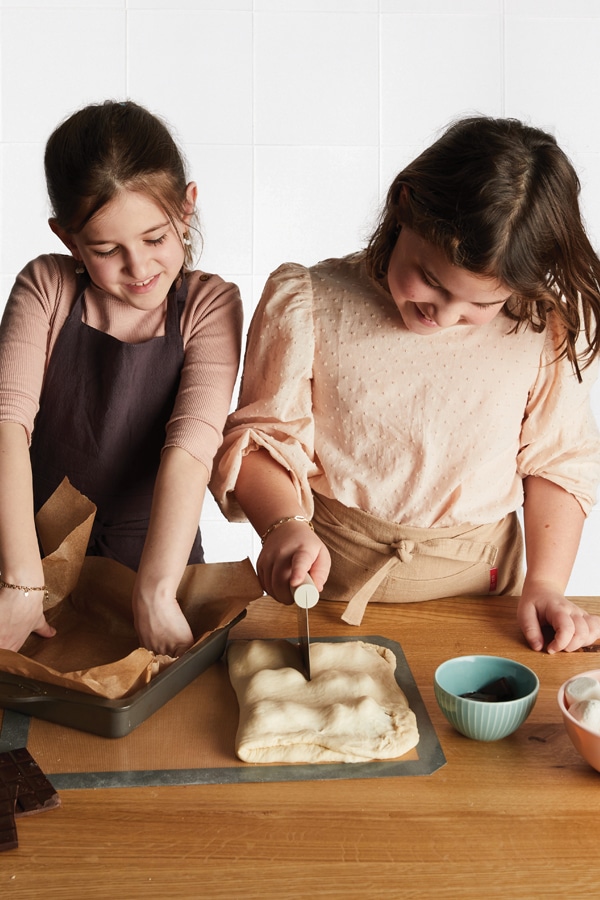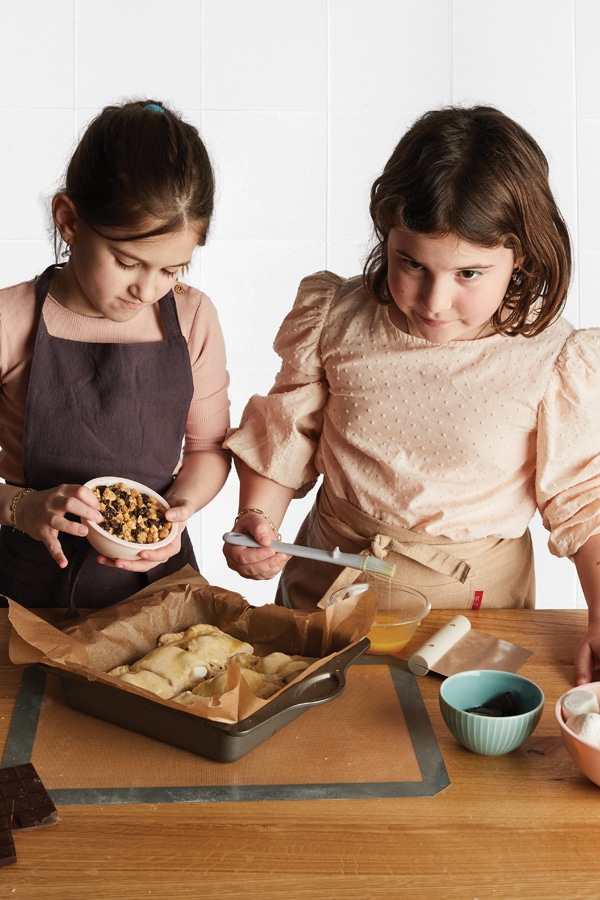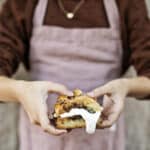 Print Recipe
S'mores Challah
Ingredients
20-24

oz

classic challah dough

3½

oz

bar of dark chocolate 

12

marshmallows 
Glaze:
1

egg yolk, beaten with 2 tsp water 
Topping:
Graham Cracker S'mores Crunch

(page 230)
Instructions
Roll the dough into a large 16-inch rectangle. Score the dough in half, then score 6 even squares on that half of the dough.

Top each section with two squares of chocolate, and top each square of chocolate with half of a marshmallow. Bring the other side of the dough over the chocolate and marshmallows.

Line an 8-inch baking pan with parchment paper. Using a bench scraper or sharp knife, cut the dough into squares, pinch the edges shut, and place onto the prepared baking pan. Cover and allow to rise for about 30 minutes, until puffy.

Glaze the dough with egg, then top with the graham cracker topping. Bake in a 350°F oven for 25-30 minutes. Allow to cool before eating, since the chocolate inside gets VERY hot. Pull apart and enjoy!
Graham Cracker Crunch
Ingredients
9

graham crackers, crushed

1/2

tsp

cinnamon

1/4

cup

mini chocolate chips

1/4

cup

mini marshmallows

4

Tbsp

unsalted butter or margarine
Instructions
Place graham crackers in a Ziploc bag and bang until crumbly.

Mix all ingredients except butter in a bowl.

Cut cold butter or margarine into cubes. Mix the butter into the dry mixture to create a crumbly texture. Keep mixing until butter is incorporate and there are no big chunks remaining. The mixture should resemble wet sand.

The crunch can be stored in an airtight container in the fridge for up to a month.
FOR EXCLUSIVE CONTENT AND A PEEK BEHIND THE SCENES, MAKE SURE TO JOIN OUR WHATSAPP STATUS HERE. JOIN OUR WHATSAPP GROUP AND WE'LL LET YOU KNOW WHEN A NEW POST IS UP!