Even your kids can take on this job!
These meringues are great to have around (read freezer). Just a simple addition elevates these to a treat to serve guests alongside a cup of tea or as dessert. 
You'll need: 
1 3.5 ounce bar of dark chocolate, melted (see here how to melt chocolate)
½ cup walnut nibs 
Meringues (see this post on how to achieve the perfect meringue)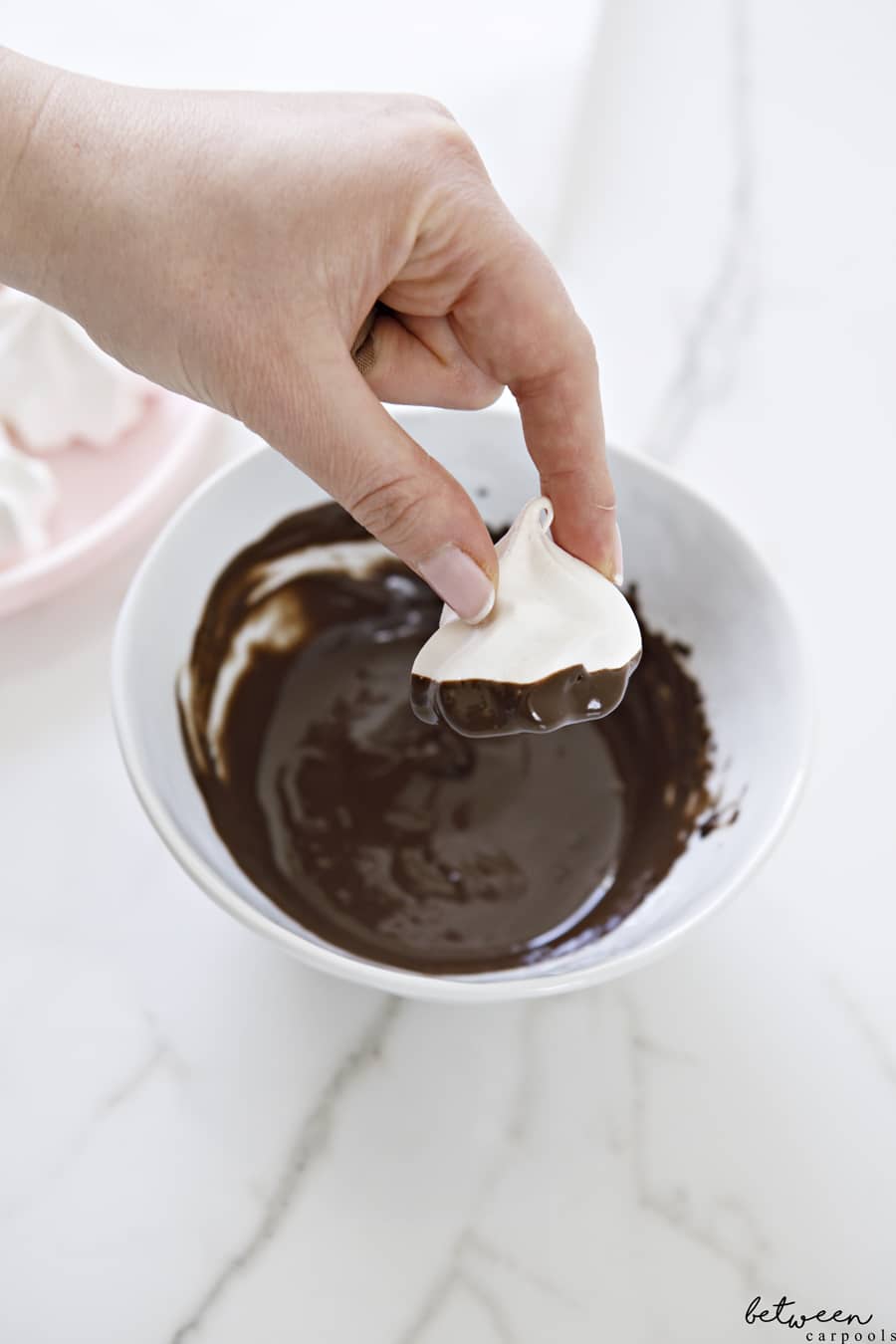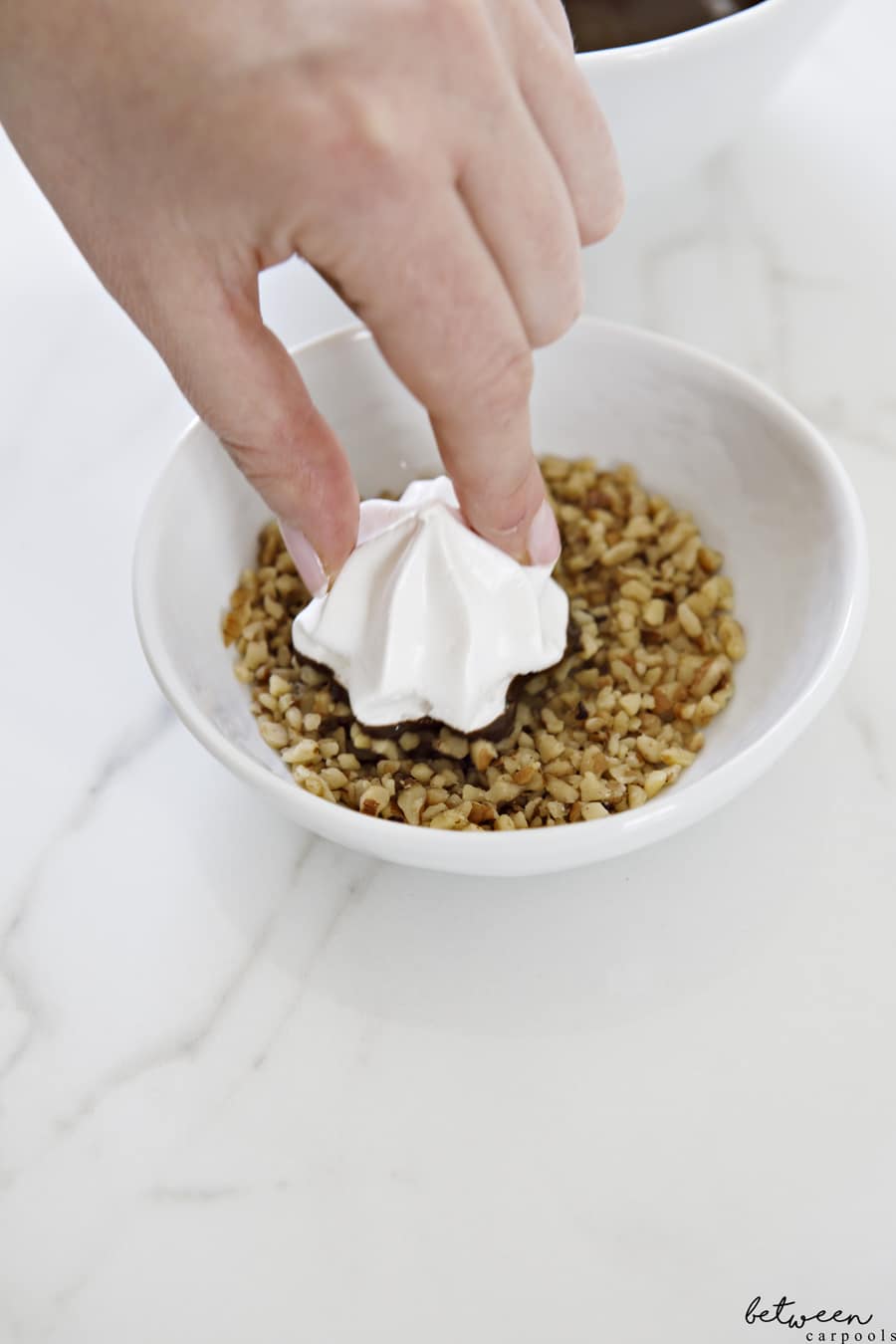 Working one meringue at a time, dip it into the melted chocolate and then immediately into the walnut nibs. 

Lay on a piece of parchment paper to freeze. 
Meringues are best eaten fresh but do freeze well. Just make sure to line them up without touching and seal well. I like to use a sealable container.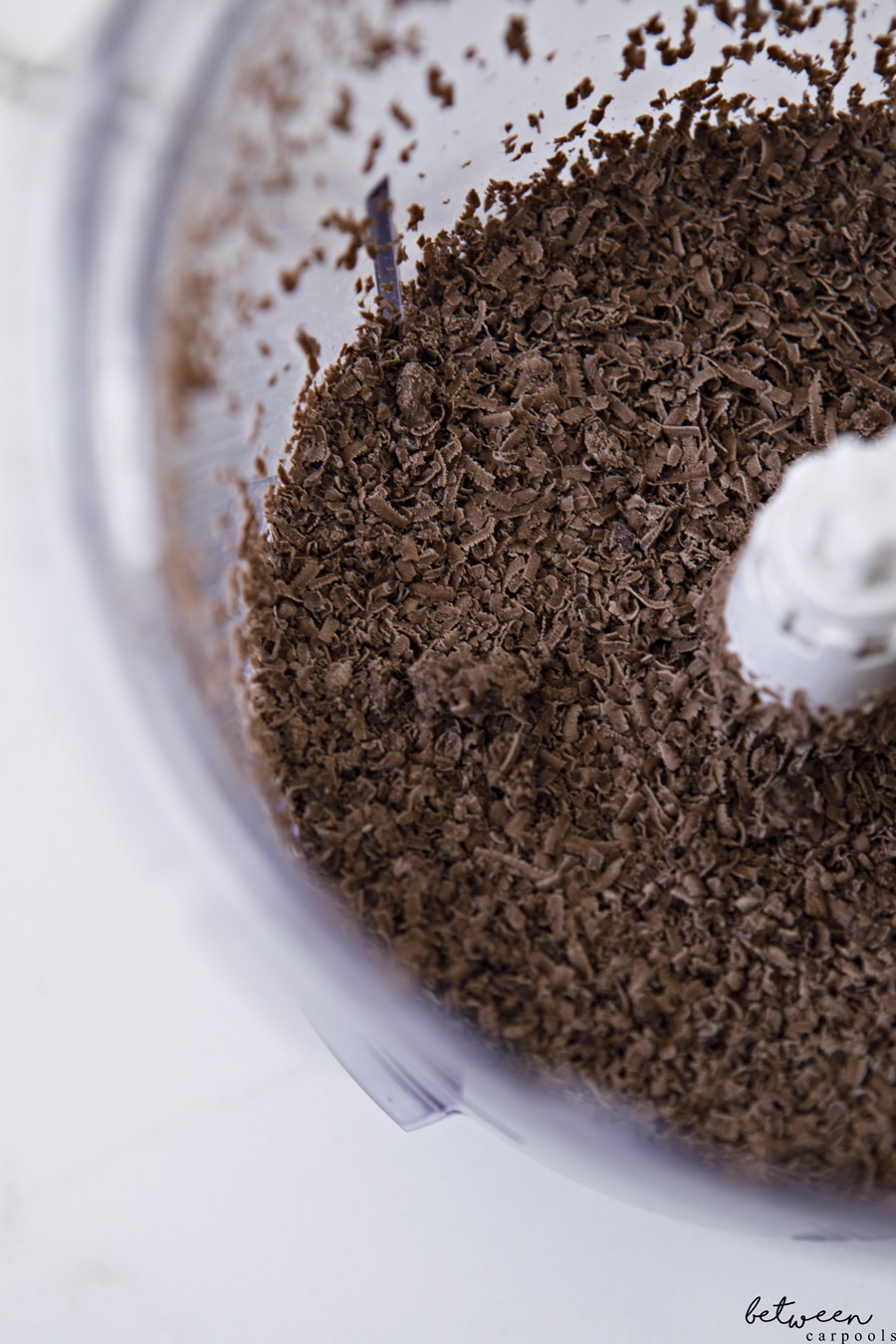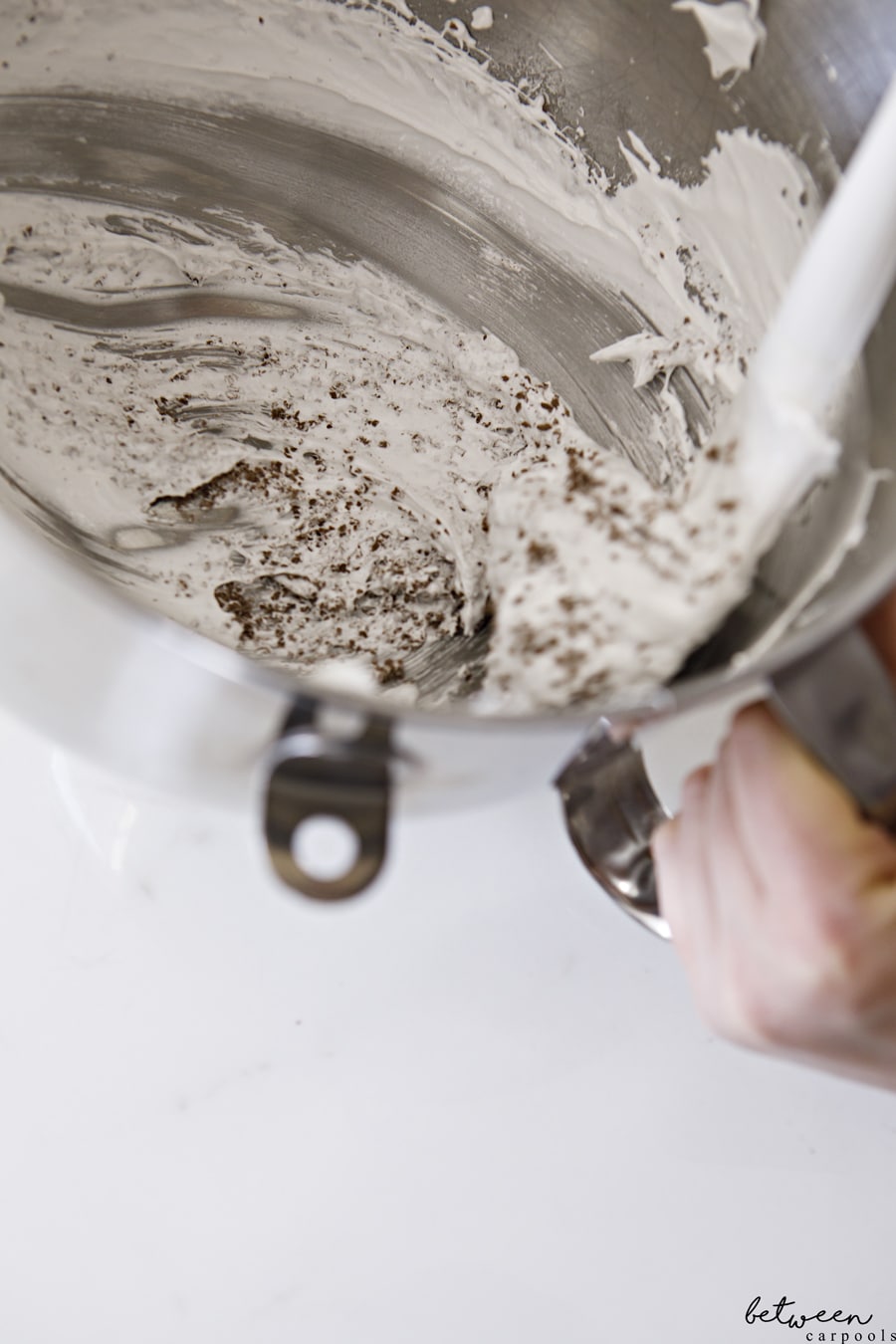 You can also mix the chocolate into the meringue. First, process your chocolate in a food processor. Carefully fold it into your whipped meringue and proceed to pipe and bag as instructed in this post.