All you need are some pizza dough rounds, cinnamon and sugar, and a sauce to enjoy them with!
I love frying. Truly love it. But since I do try to cook most things in moderation I don't pull out the fryer that much. 
Come Chanukah and my small, cheap, and powerful fryer sits on the counter all week long and I fry! If you don't have a fryer see end of the post. 
We've posted so many donuts on BCP. From naomitgi's doughnuts that changed our doughnuts, to the yeshiva ones (we used Naomi's method too), to 5 minute doughnuts 
(see end of the post)  and even babka doughnuts. 
If you click those links, you'll realize that the last 2 doughnuts use pizza dough, which is one of the greatest hacks when making homemade doughnuts. This year we took it one step further and created fake churros.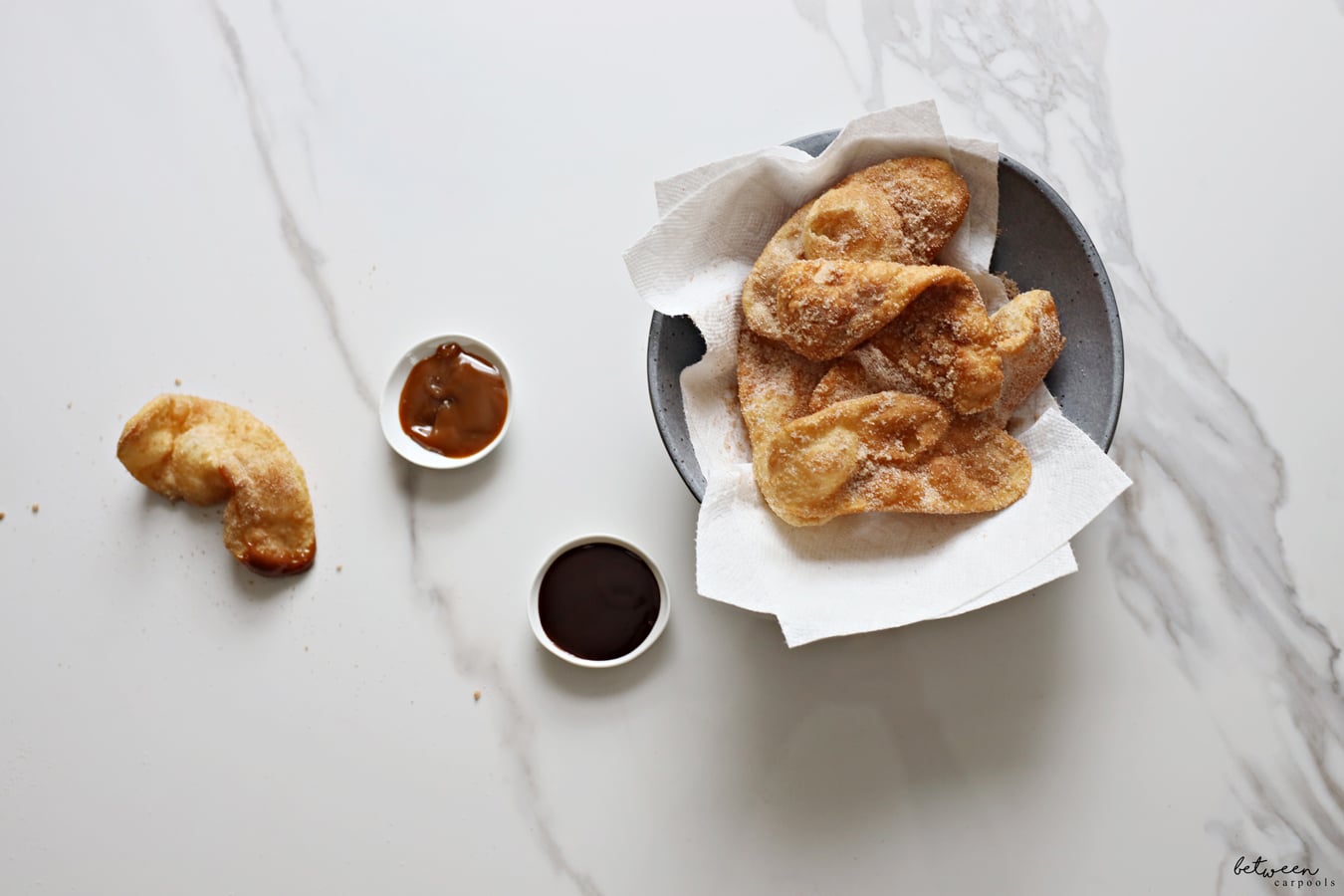 A churro is a fried-dough pastry that is tossed in cinnamon sugar as soon as it comes out of the fryer.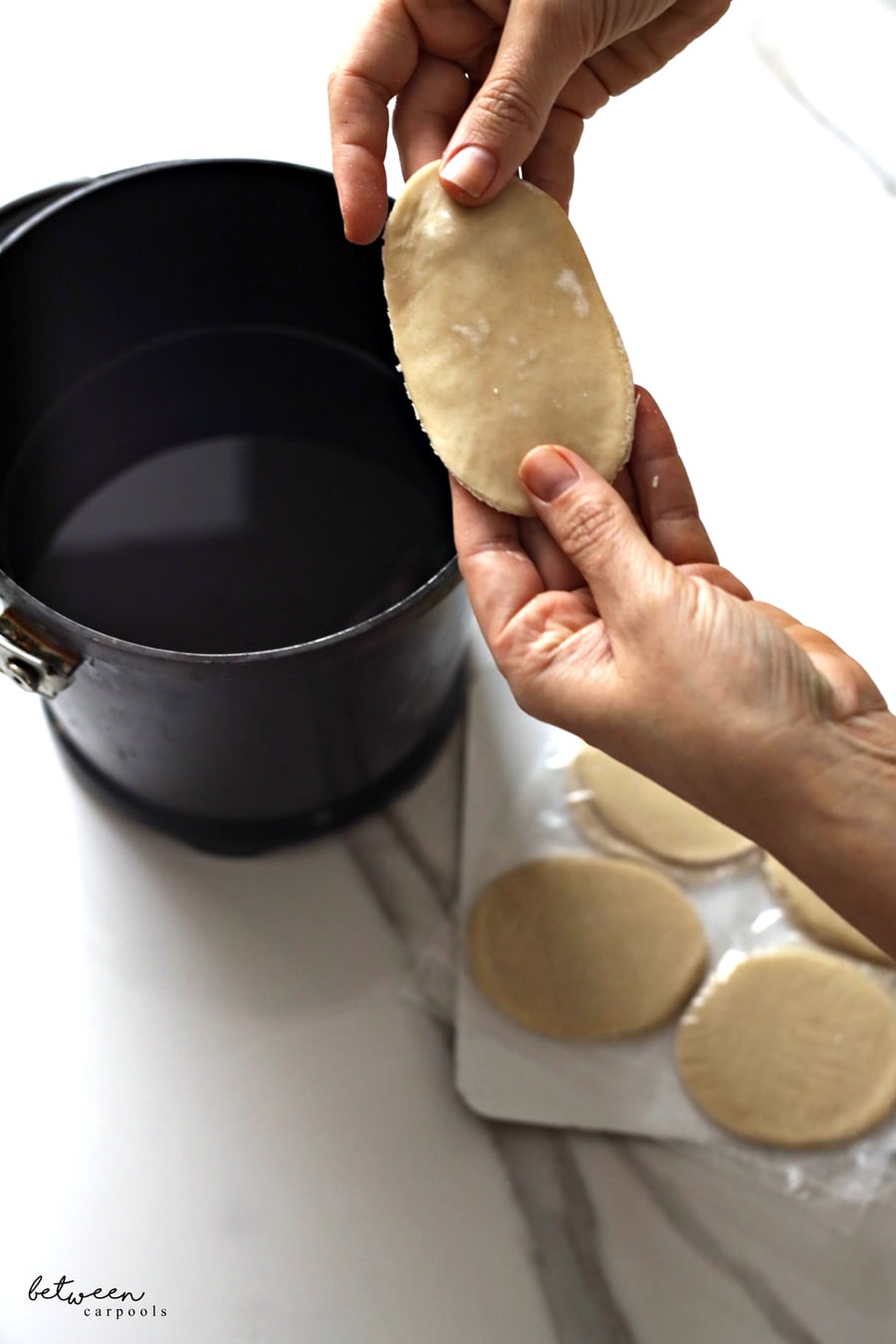 Here we used frozen pizza rounds that can be found in most kosher supermarkets.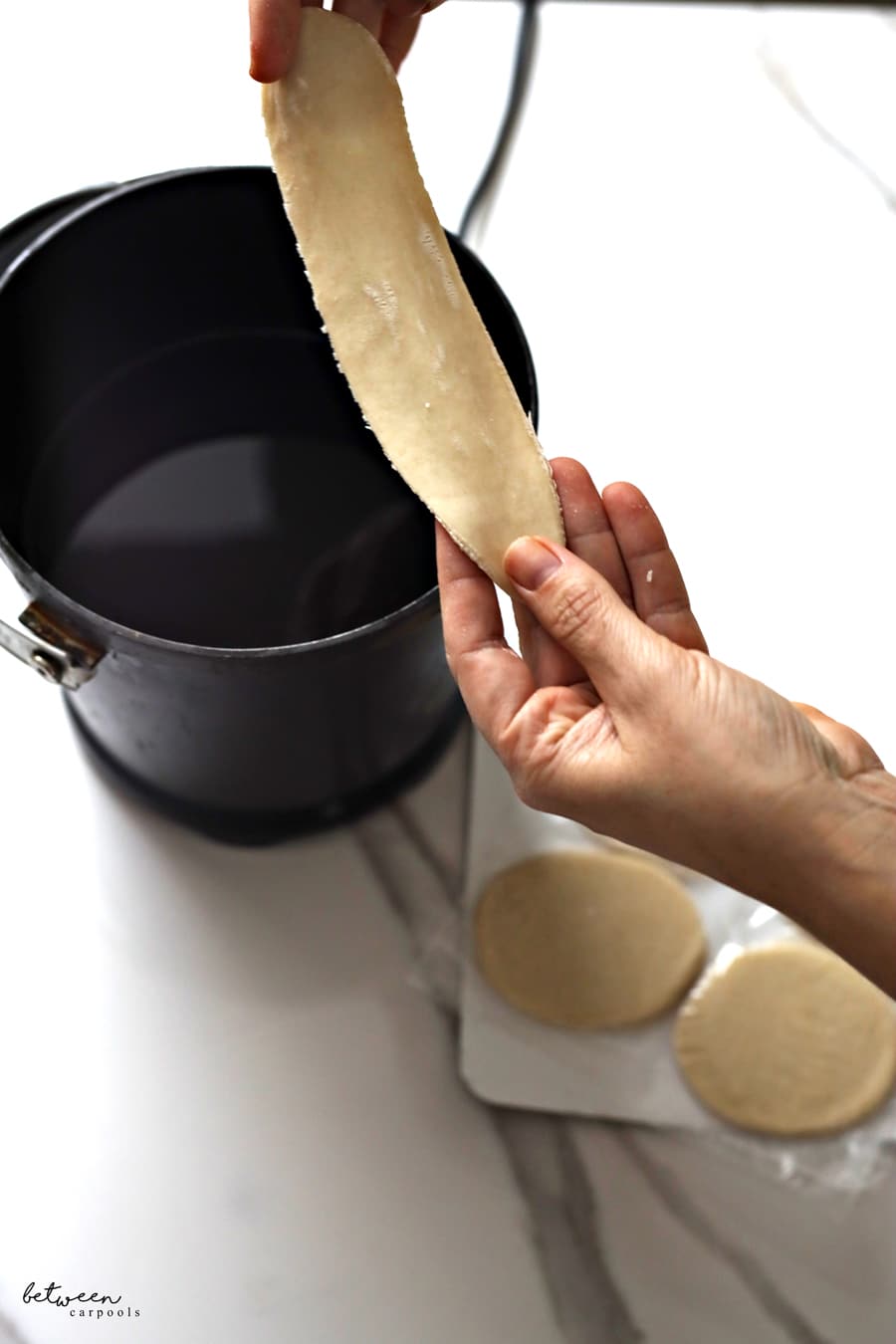 Stretch them a bit to give them more of a churro shape, fried and tossed in sugar.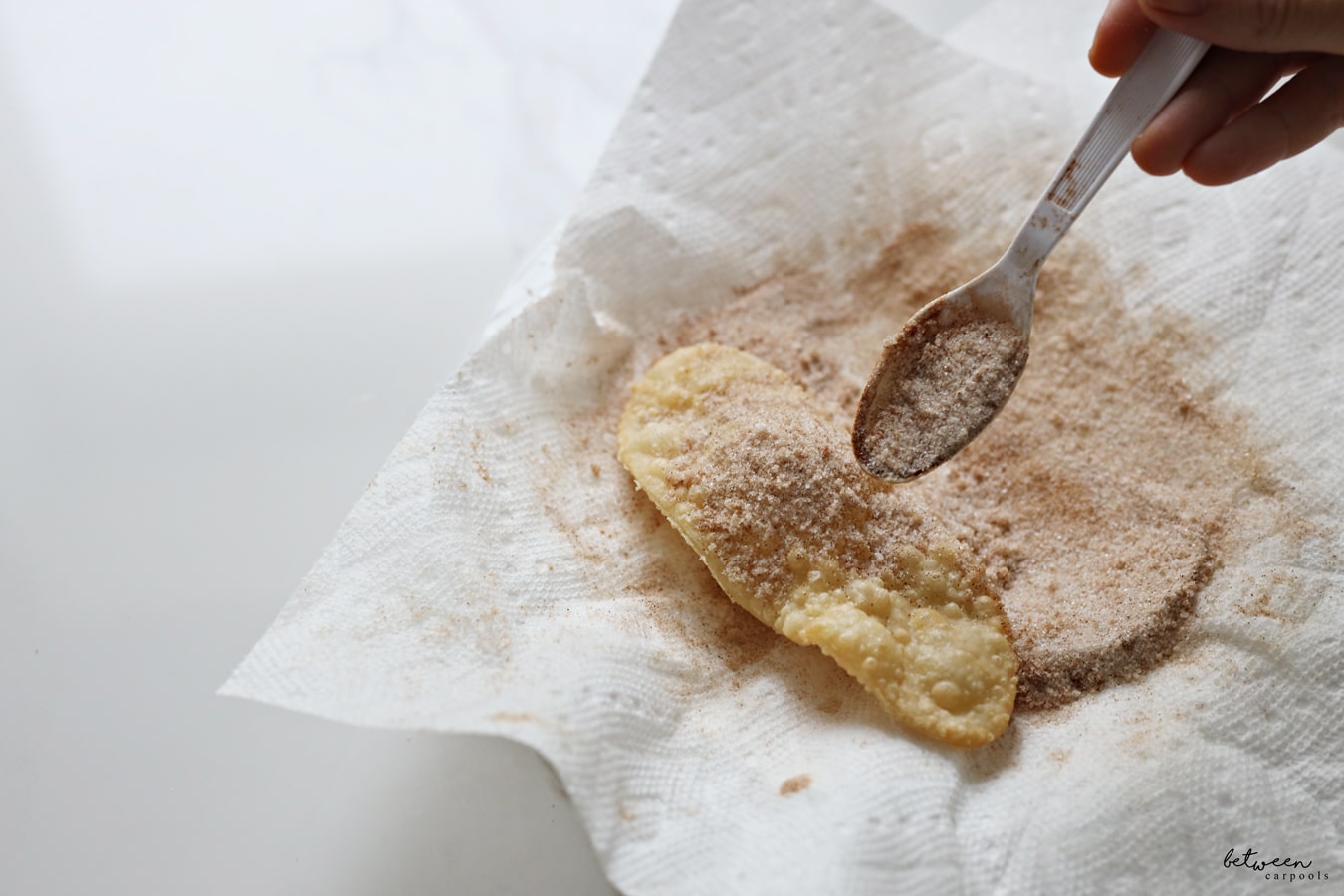 Use 1 tablespoons of cinnamon per ½ cup sugar. Mix and toss with hot "churros."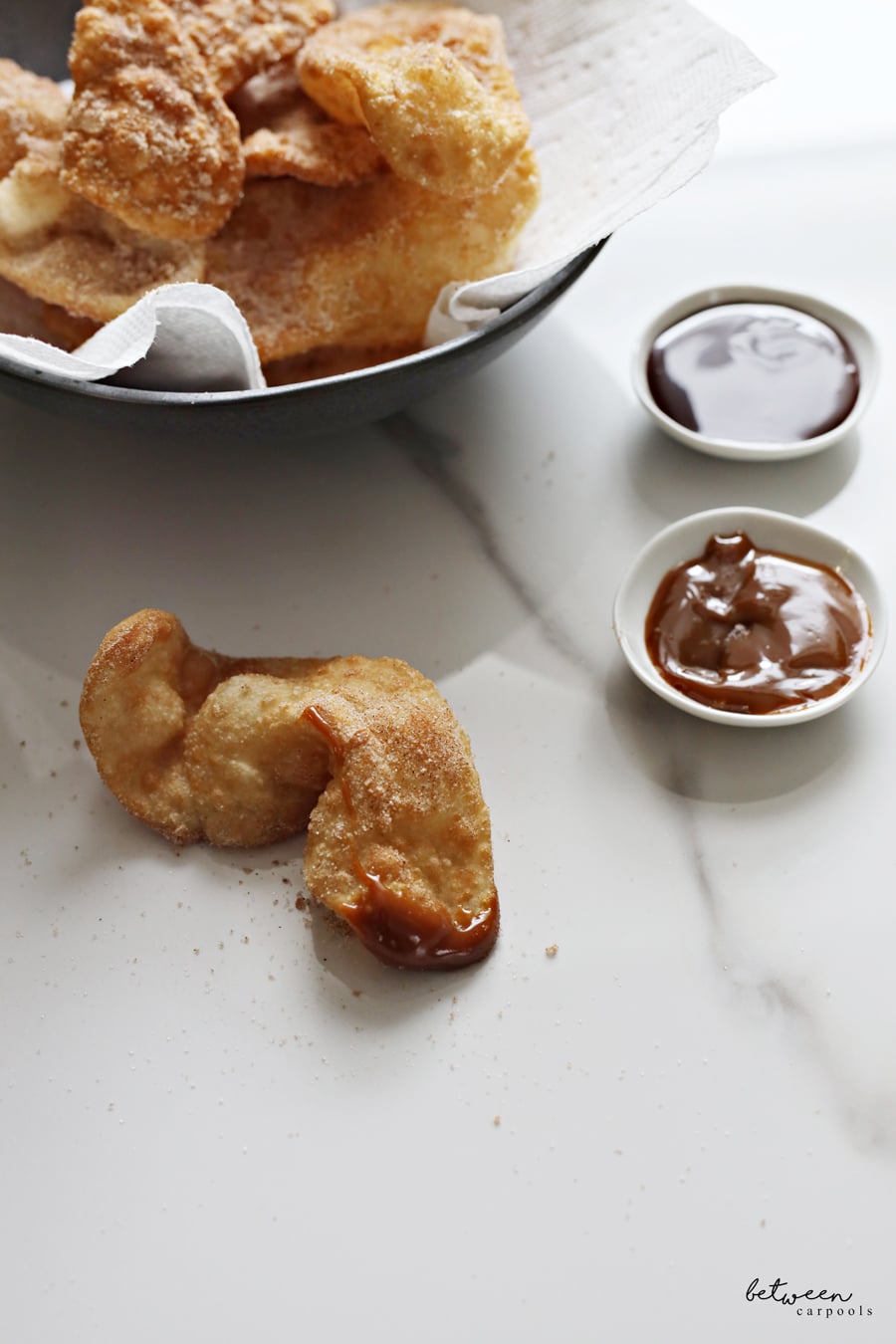 Serve with some chocolate sauce (you can use this fudge recipe), dulce de leche, or melted white chocolate. The stylist and photographer during this shoot (who shall not be named) did not let me drizzle the sauces all over the churros. However, you have my full permission to do so and enjoy them when they're messy and delicious! 
No fryer? No need to pull out a huge pot and use up all the oil in your house. I prefer to use a smaller pot, fill it with 1- 2 cups of oil and only fry 2-3 pieces at a time. While you would need to do more batches than in a large pot, the oil will heat faster in a small pot and the individual batches will go quicker. When you're done, it's much easier to dispose of the small quantity of oil. 
---
Fryer Shopping Guide
You don't need a fancy digital fryer! You might remember the Fry Daddies from your youth, but they're still the best!