The easiest way to get a fresh overnight potato kugel on Yom Tov.
We can't believe we're sharing another overnight kugel recipe, but when we heard there's a new "Chantzy W hack" we knew we were going to be making it this Pesach–and of, course, we'd have to share it with you.
What are the other overnight kugel's we've shared here? There's the classic 9×13 Overnight Kugel recipe, which is the takeout-style overnight kugel that's super popular.
Then there's the Shtriemel Overnight Kugel made in a disposable pot. It's pretty much just a higher version that gets very crispy on the outside and stays soft on the inside. It's easy to flip over onto a plate and makes for a great presentation.
Any kugel you freeze can also become an overnight one.
What's different about Chantzy's hack is that you can prepare multiple raw kugel batters in advance and it is perfect for prepping ahead for Yom Tov (especially for a three day Yom Tov). Fresh kugel without any work!
Note: On Yom Tov that is leading up to Shabbos, you can only start Shabbos prep on Thursday night. You can only place the raw kugel in at that time.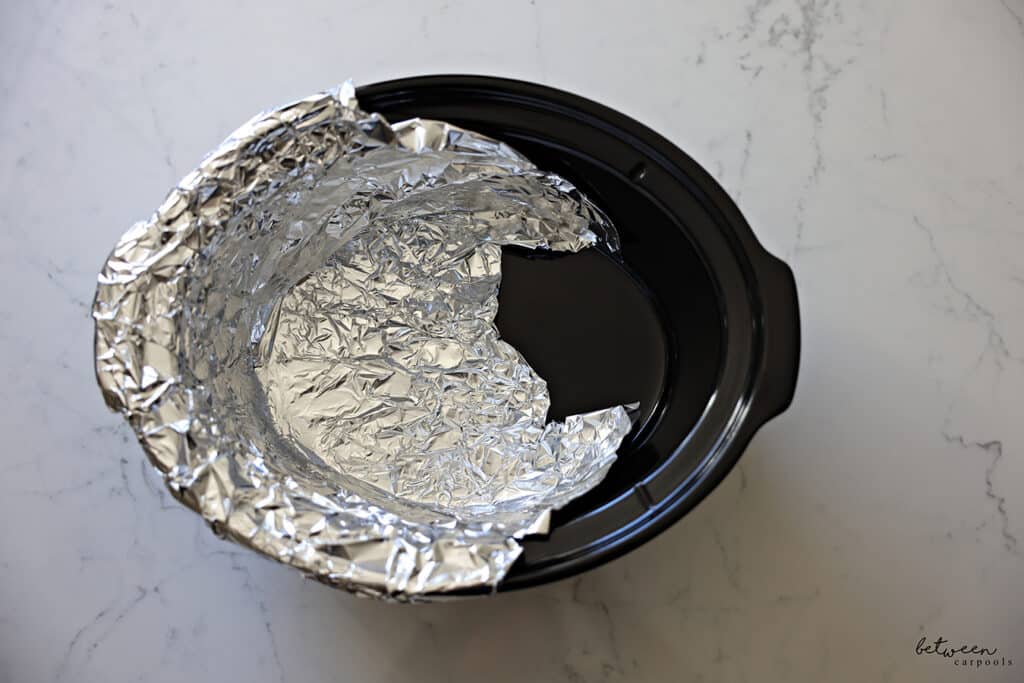 This recipe only works with Crock-Pots that have a full ceramic insert. Start by lining the inside of your ceramic insert with foil.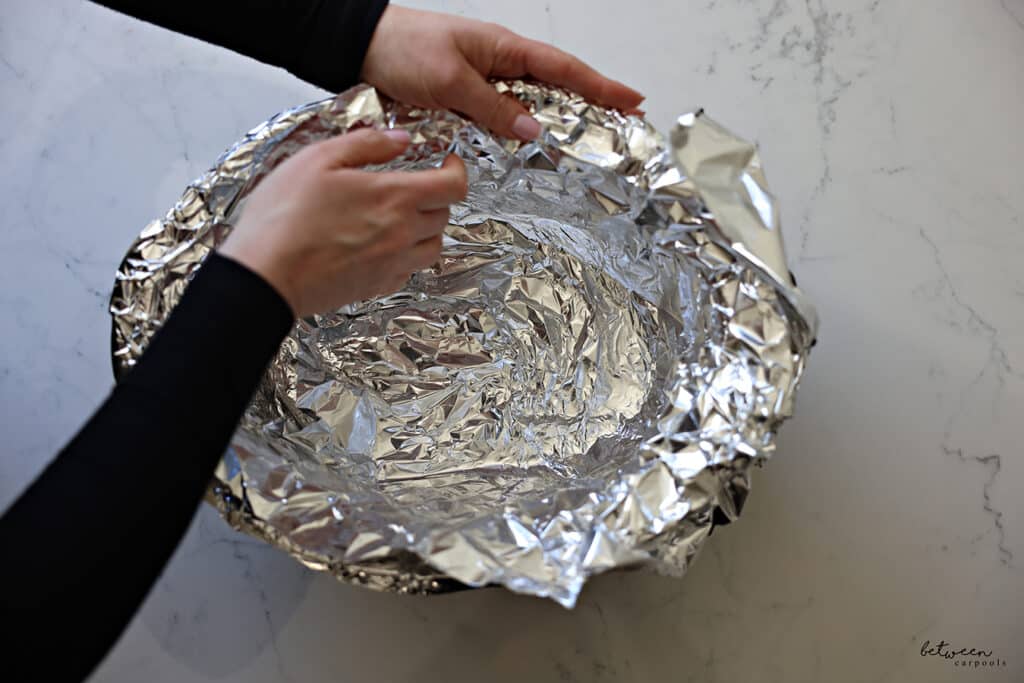 This will make it easier to remove and freeze the kugel bags (if you put the bag directly into the Crock-Pot liner, it will get stuck once frozen).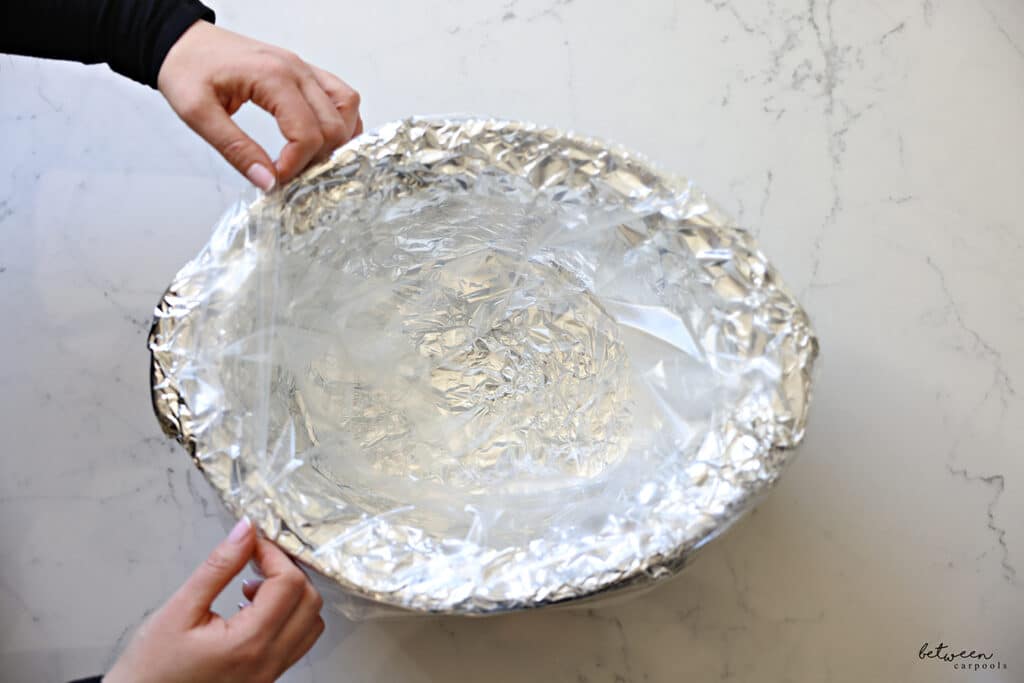 Place a Reynolds Crock-Pot liner in the ceramic insert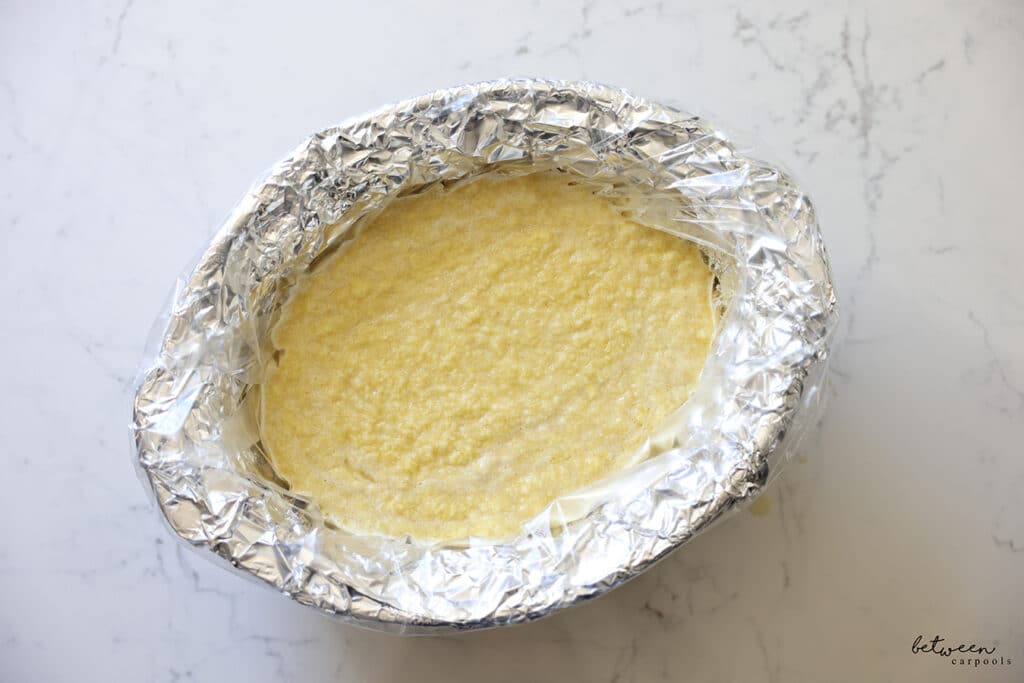 and add your kugel batter. A 7 quart Crock-Pot will fit a full 9×13 mixture + a 9 inch round. If you are using our basic kugel recipe you'll need 1½ times the recipe. Do not fill it up to the top as when it cooks it will expand and grow before settling.
Place the entire ceramic insert with the bag in the freezer. Cover well and freeze. Once frozen, you can remove the bag with the potato mixture. Seal it up and you can now repeat, making another kugel mixture to add to the insert and freeze. (If you want to prep multiple batches, plan to do this 1x a day if you have one Pesach Crock-Pot.)
When ready to cook, simply place the frozen kugel bag directly into the ceramic insert (no foil this time) with the Crock-Pot set on low.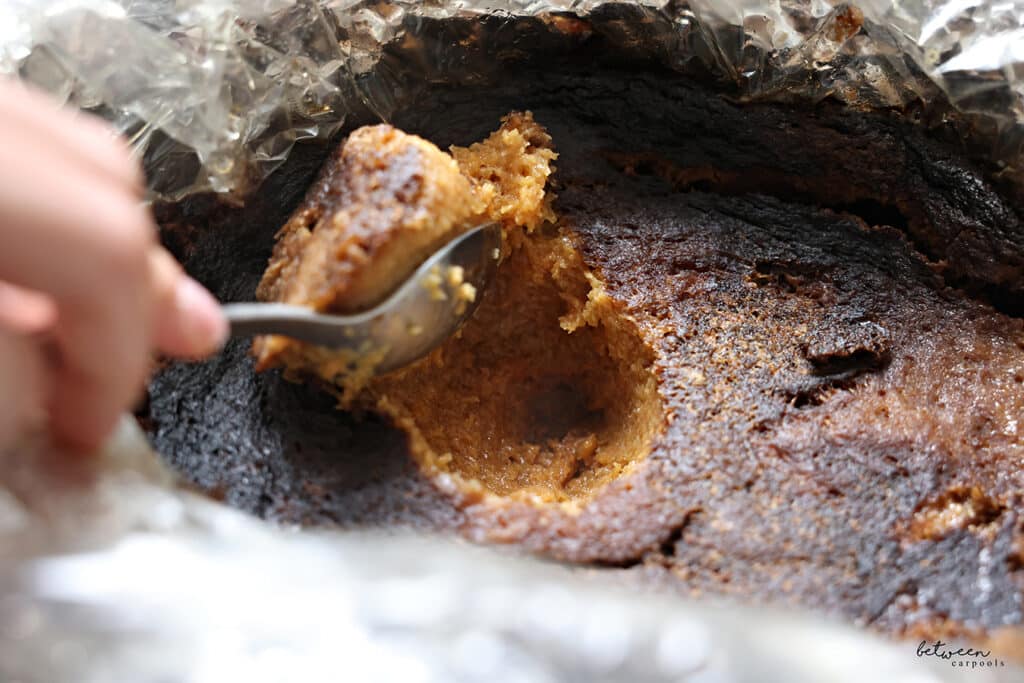 To serve it for Shabbos morning, you'll need to put it in on Thursday evening. It needs a minimum of 36 Hours (yes that's 36 hours!) to go from frozen to fully cooked.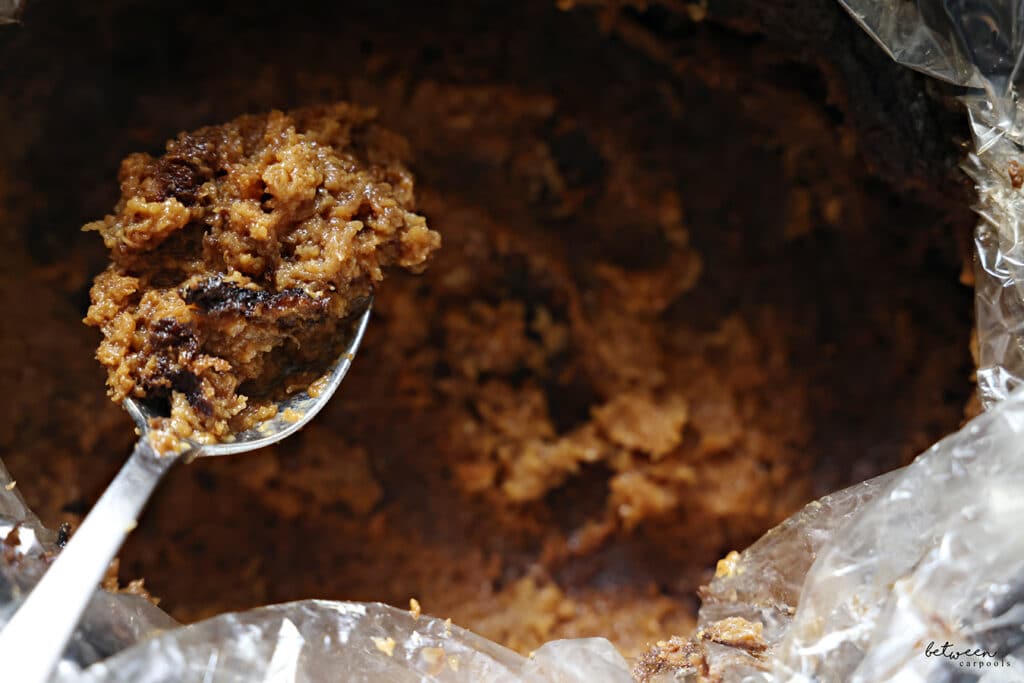 The kugel will first turn gray and will grow and expand before sinking and turning a beautiful caramel color inside with dark brown outside.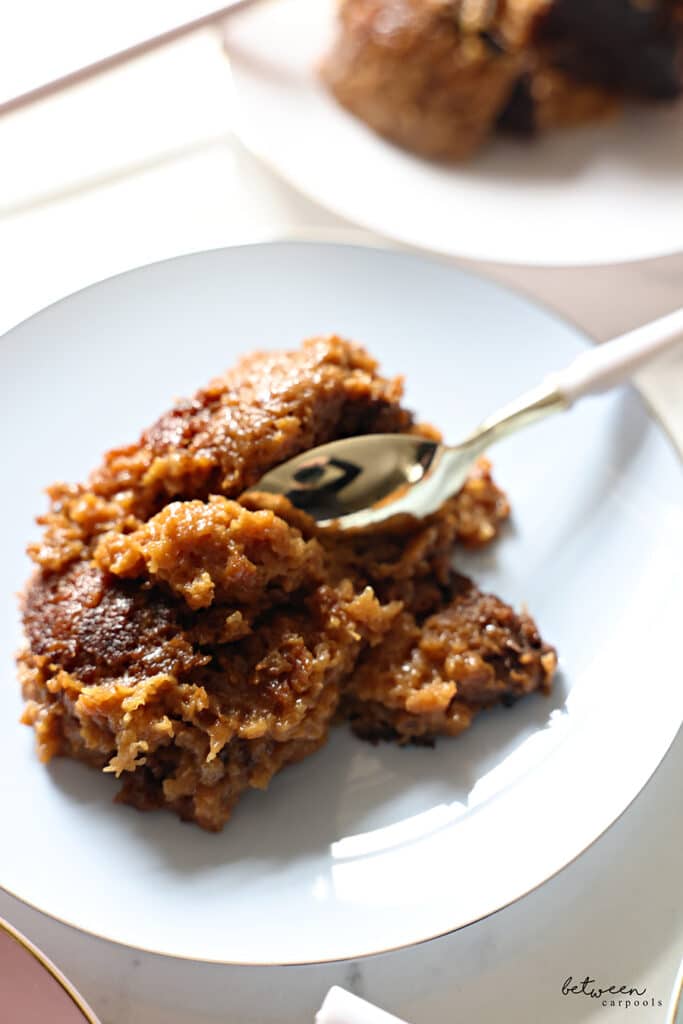 Find more tips and tricks from Chantzy on Between Carpools over here.
FOR EXCLUSIVE CONTENT AND A PEEK BEHIND THE SCENES, MAKE SURE TO JOIN OUR WHATSAPP STATUS HERE. JOIN OUR WHATSAPP GROUP AND WE'LL LET YOU KNOW WHEN A NEW POST IS UP!