You've decided on your mains. But what about your sides and salads? Make Quinoa Salad with Pomegranate.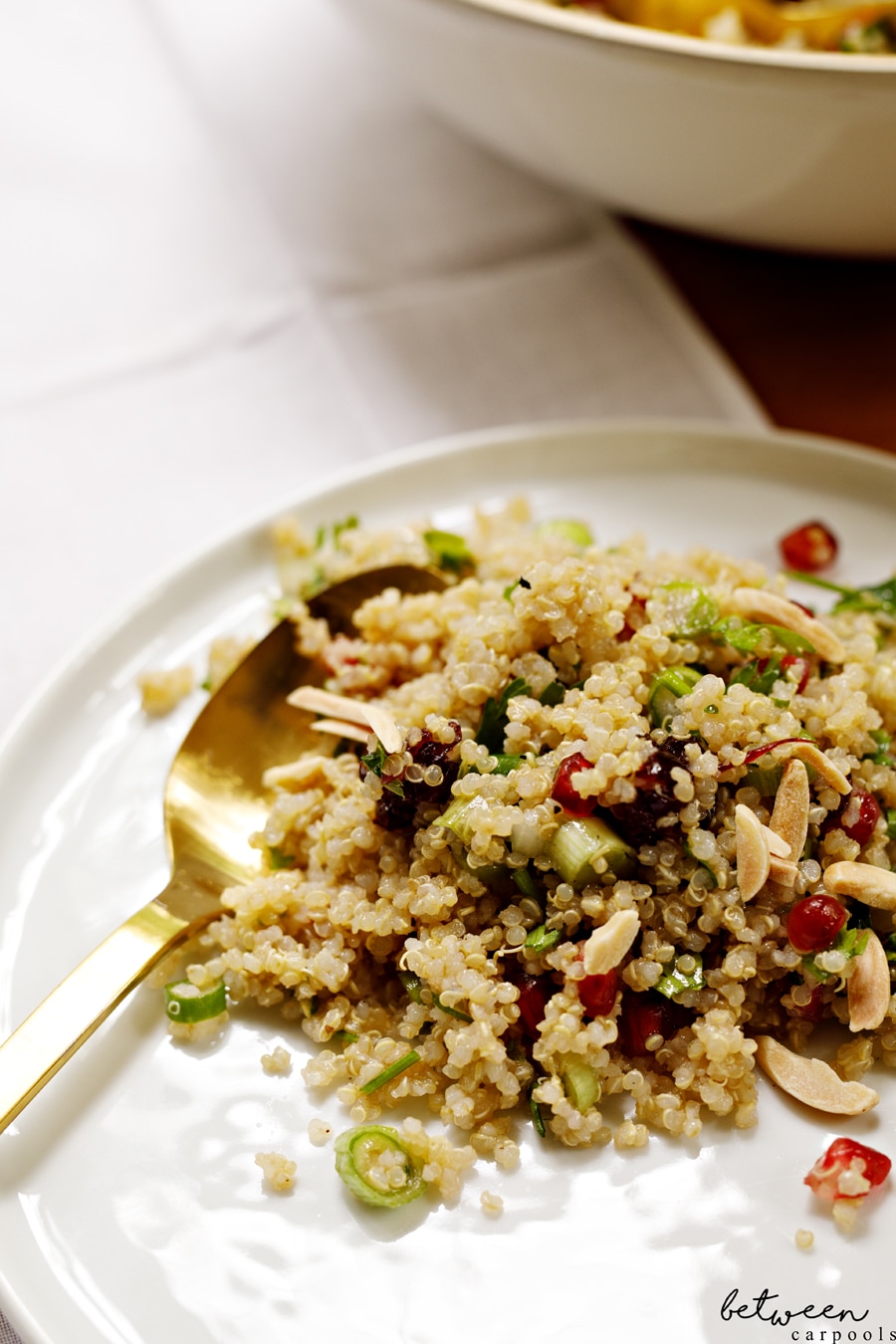 Need a Rosh Hashanah-inspired dish that you can pull out for Yom Tov lunch? This Pomegranate Quinoa is gorgeous, fresh, and light…plus you can make it ahead and keep it in the fridge for up to a week! It's a perfect filler to have on hand, especially if you don't have an oven on for the second day of Yom Tov and need dishes that are great at room temperature.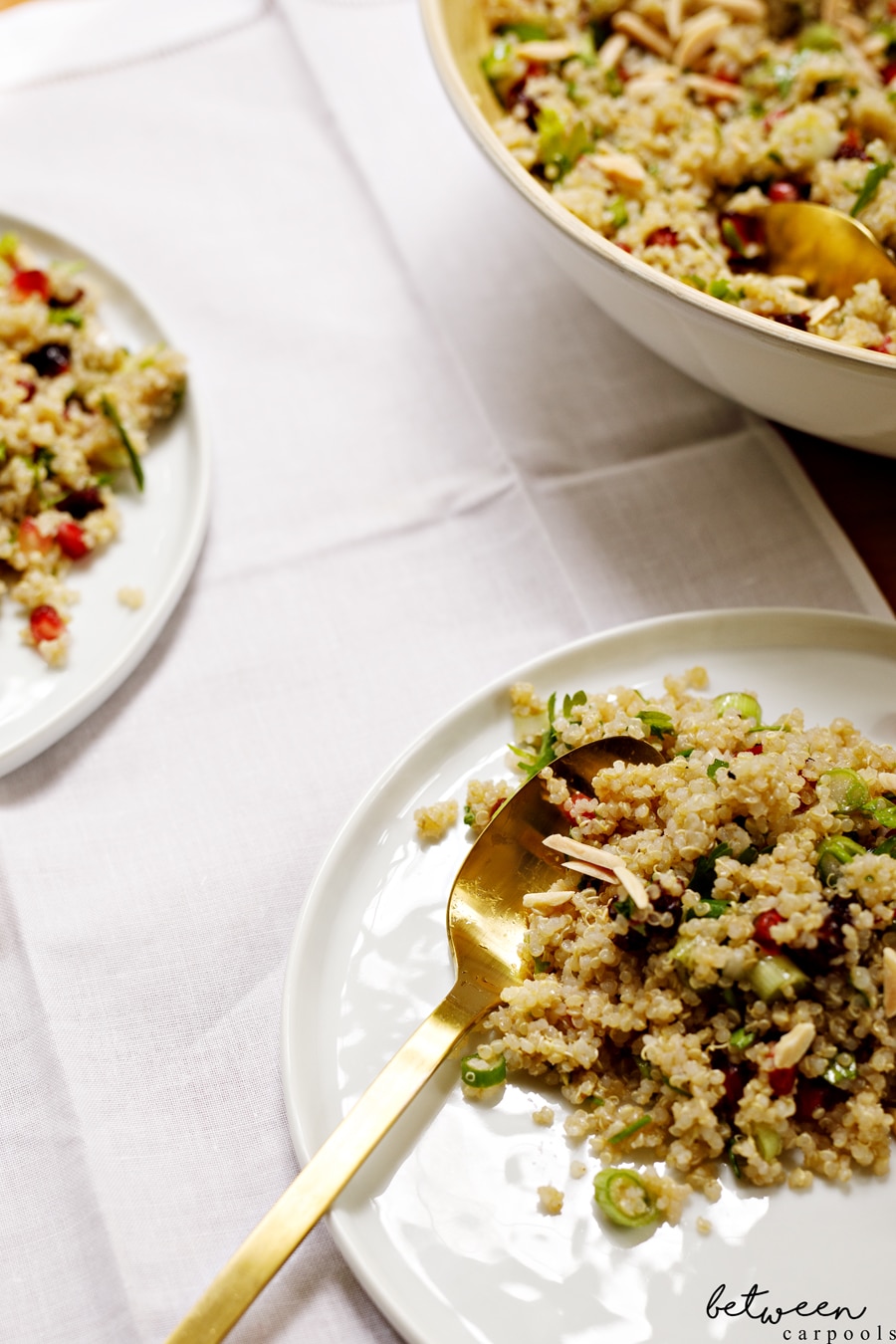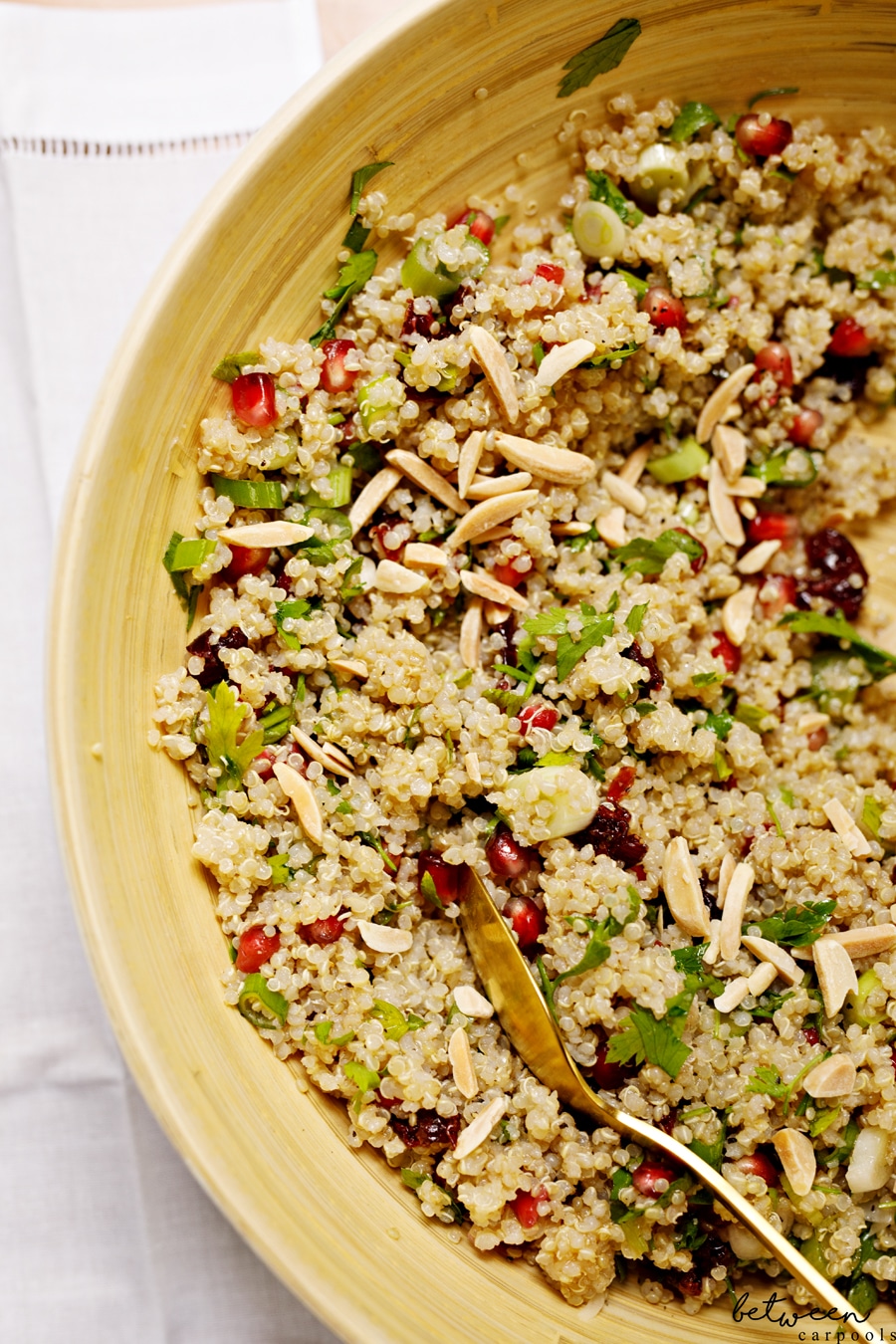 Want to know the best way to cook your quinoa? Click here.

Quinoa Salad with Pomegranate Seeds
Ingredients
2 cups cooked quinoa
¼ cup parsley, chopped
3-4 scallions, sliced
½ cup pomegranate seeds
¼ cup Craisins
3 tablespoons toasted almonds
Dressing:
¼ cup olive oil
2 tablespoons lemon juice
1 tablespoon silan
1 teaspoons balsamic vinegar
¾ teaspoon kosher salt
Black pepper to taste
Instructions
Combine all dressing ingredients.
In a large bowl, combine all salad ingredients. Toss with dressing and enjoy.